Page 3 - Subjective Audio Analysis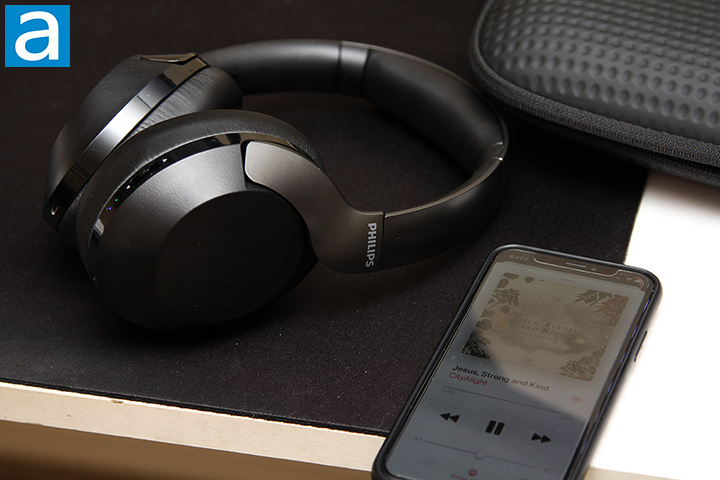 Reviewing audio devices require extensively trained ears and lots of experience. Even for audiophiles, it may prove challenging at times to obtain an accurate evaluation of a product without a thoroughly familiar product to use as a simultaneous reference. While I am not going to even try to claim that I am the only trustworthy or best reviewer for sound, it is fact that most computer review sites have editors who are insufficiently trained in reviewing audio equipment. Give them practically anything and all you will read about goes along the line of "good bass, nice midrange, awesome treble, really clear sound, 10/10". While there are many knowledgeable audio reviewers at various respected online media outlets, they are by far the minority.
As I have mentioned in my past audio reviews, there are really no true objective measurements for sound quality. As the reviewer, however, I will put it through a series of subjective tests to try to come up with the most objective rating possible. Yes, it sounds like a paradox haha. For all tests, I used an Apple iPhone X. This is a device that requires no introduction and will reduce its potential to be a limiting factor in our auditioning.
After over 50 hours of break-in time -- well above typically required period -- we put the Philips Performance Wireless PH805 to the tests. All tracks are high bitrate AAC or LAME encoded MP3s.
Since these are headphones equipped with active noise canceling, let us talk about that first. Philips advertises the Performance Wireless PH805 can cancel up to 95% of the ambient noise. From my experience, the ANC function really is not that great, and I do not feel like it cancels out even 5% of the noise, let alone 95%. Bose and Sennheiser has clearly superior ANC systems. For example, the Sennheiser HD 4.50 BTNC my colleague Aaron Lai reviewed a few years ago achieves such apparent noise canceling that even those who do not know what it is can tell it is doing its job. I could not really tell when the PH805's ANC is on most of the time. I think at best it just shifts the audible frequency of the ambient noise slightly, but does not seem to really do much, if anything, to cancel it out. This is not to mention the passive noise blocking is not that great either. It lets some of the sound in the gaps and makes ambient noise sound hollow, which makes it more apparent to the listener's ears.
I will base most of the evaluation with ANC on, given the PH805 are noise canceling headphones. Toggling the ANC mode will affect the character of sound output. Mainly, I found ANC to be more of a bass booster than actual noise cancellation.
Starting off, the Philips Performance Wireless PH805 are quite bass-heavy, especially with ANC on. Turning ANC off will make the bass output a bit more balanced. However, if you are a basshead, you will appreciate the way these headphones sound. The bass, despite boosted, is deep, solid, and round. The smooth and punchy character in conjunction with its defined and articulate output made it enjoyable for those who want to hear more on the lower end.
The midrange, however, was a different story. Vocals sounded just behind the foreground and were mostly recessed. Turning ANC off made the midrange even weaker. This is not to say the midrange was not natural sounding, but it was only of moderate thickness and clarity for a somewhat acceptable bandwidth. There was nothing interesting about its warmth, saturation, or richness either -- everything was just average. Furthermore, for piano music, I was unable to hear the expected wooden resonance of the instrument. Snare drums also did not sound very dynamic upon the strike of a drumstick.
The treble follows the midrange and did not impress. My first impression of the output in the upper range was that it was thin and tinny with a hint of dryness. The PH805's upper end even sounded harsh on occasion. In the grand scheme of things, the treble lacked immediacy, tightness, and energy. It was neither bright nor dark. Cleaning up the treble and significantly increasing its sharpness will make these headphones much more enjoyable.
A big shortcoming of the Philips Performance Wireless PH805 was its soundstage. The soundstage was very narrow; almost completely lacking in width and depth. I have heard in-ear monitors with a wider and deeper soundstage, which is to say it was not great. I did not notice a big difference in this area whether ANC was on or off. As such, the imaging of these headphones is not entirely clear, given the mostly undefined soundstage and soundscape.
The Performance Wireless exhibited moderate precision and detail in playback, but got slightly messy in complicated tracks. There was not a high enough resolution and sufficiently distinct frequency separation to excel in complicated tracks. The resulting cleanness was acceptable, but nothing impressive. The clarity of the sound was also acceptable with good cohesiveness across the range.
The company estimates the battery to last around 25 hours on a single charge with ANC on. At 50% volume, I found this to be a pretty low estimate, since I was able to get a very impressive 35 hours and 42 minutes. The rated wireless range is about 10 meters, and from my tests, it was also underrated. I measured a maximum range of 42m line of sight. During normal usage on the train or bus, I have never experienced any wireless inconsistency issues paired to my Apple iPhone X.
I did not notice any significant delay in terms of lag; audio appeared to be properly synchronized to videos I was watching on my iPhone X. The microphone worked well in calls. My voice came out very reasonably clear and even when there was a moderate amount of background noise including commuting on public transit, the person on the other side of the call had little problem hearing me. There was a slight echo noticed though.
---
Page Index
1.
Introduction, Packaging, Specifications
2.
Physical Look - Hardware
3. Subjective Audio Analysis
4.
Conclusion