By: Jonathan Kwan
March 6, 2020
In one trip in going to Banff back with a few friends in August of last year, I got pulled over by the highway patrol for not wearing a seatbelt. In most cases, this would have been a trivial encounter, but the problem was the fact I was actually wearing a seatbelt, not to mention I was not even the person driving the car. The officer turned out to be extremely rude and confrontational. Therefore, I decided to try out some textbook methods in deescalating the situation so we can both go our ways. The first thing I did as we walked back to his cruiser was I leaned in asymmetrically on his passenger's side window to talk to him. This relaxed body language evokes confidence without being threatening. The second thing I did was I used tactical empathy. Right after his long rant about traffic safety, I began with, "I appreciate that". He was taken back with what I said and started to listen to me. "I appreciate your care for people's safety on the highway," I said. "You probably have seen people fly through the windshield because they did not wear a seatbelt. I understand it is important to be safe on the open road. This is why I would never be in a car without wearing my seatbelt." In the whole conversation, I was completely non-reactive. I never argued or tried to prove anything. At the end of the day, it never crossed my mind that anything will go wrong. The result? The officer completely relaxed and even admitted he was probably wrong in accusing me of not wearing a seatbelt. After this brief encounter, we both went our ways and my friends were quite impressed. I think what we can learn here is we can sit back and passively hope for the best, or we can be active in influencing the outcome of a situation. In the headphone world, there are two ways to block external noise. The classic way is to passively seal off the environment. But active noise canceling is also very popular for high end travel headphones, and today we will look at Philips' Performance Wireless PH805 headphones with active noise canceling. How does it sound and how well does its ANC work? Read on to find out!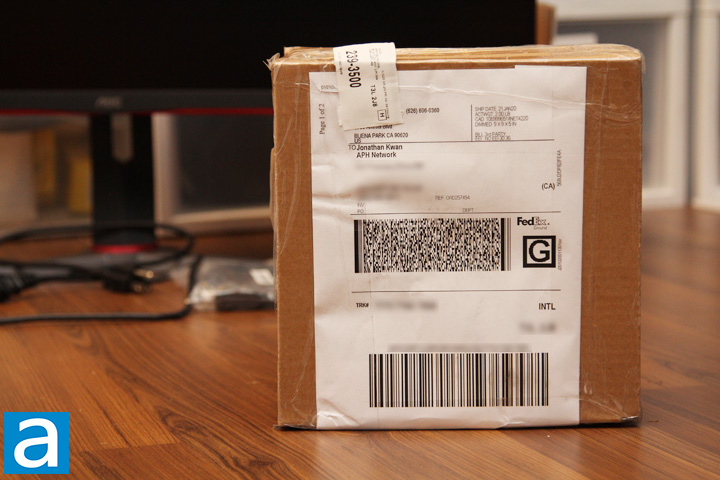 Our review unit of the Philips Performance Wireless PH805 came in a medium sized, brown corrugated cardboard box from the company's American headquarters in Bueno Park, California, USA. Using FedEx Ground, everything arrived to us here in Calgary, Alberta, Canada in great condition for our review today.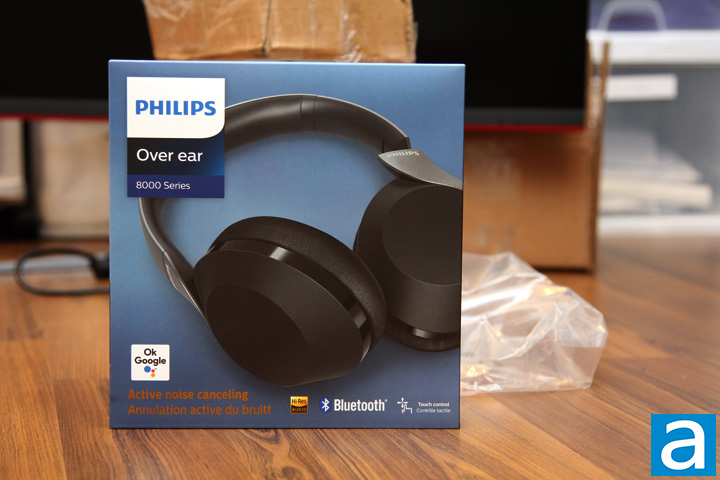 My impression of Philips, at least in the consumer electronics realm, has always been a legacy manufacturer that makes value products for the general consumer. The Performance Wireless PH805's retail package design maintains that impression. The box with the blue gradient background and white text will not look out of place in the electronics section of your local Wal-Mart in 2005. In the top left corner, you will find Philips' logo on a white island with a drop shadow. Under it are text that indicates its product line. A large photo of the headphones themselves occupy most of the space. An array of information shown along the bottom highlights its Ok Google support, active noise canceling, Hi-Res Audio certification, Bluetooth, and touch control. Feature highlights can be found on the remaining sides of the box. All in all, I think Philips can do a bit to improve their brand profile by making their box art more modern and attractive.
Before we move on, let us take a look at the specifications of the Philips Performance Wireless PH805, as obtained from various places on the retail box:
- Active noise canceling: 4 noise sensors actively cancel 95% of background noise (~25 dB)
- 40mm drivers for accurate detail and balanced sound
- Voice control for music, calls, and more. Get help-on-the-go from your Google Assistant
- Supreme comfort with soft over-ear cushions for better sound isolation
- Bluetooth 5.0
- 30 hours battery life
- Touch control
- Compact folding
- 7 to 40 kHz response (20Hz-20kHz in Bluetooth mode)
- 40mm speaker drivers
- 30mW maximum power
- <10dB Bluetooth transmitter power
- 2.402-2.480GHz Bluetooth transmitter frequency
- 90dB sensitivity
- 16 ohm impedance
I do not usually mention anything in this regard, but the specifications documentation for the Philips Performance Wireless PH805 is very poor. The company's website has feature highlights are all over the place and does not provide a whole lot of technical information, and you will not find a detailed specifications table anywhere at all.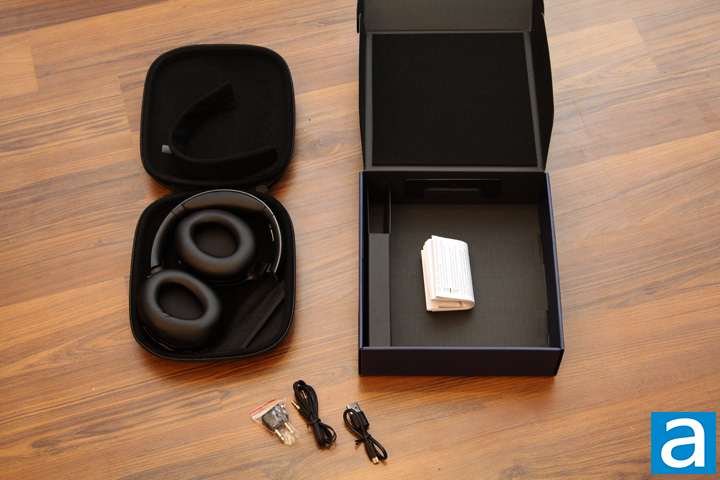 Upon opening the box, you will find everything on laid out in an organized manner. The bundle is quite straightforward as well; what you will get are the headphones themselves, zipper case, 2.5mm to 3.5mm audio cable, USB cable for charging, and an airplane adapter. Frankly, I have not seen a plane that uses an old-school airplane jack for probably a decade, so I do not think it is necessary. More on the 2.5mm to 3.5mm cable later. Product literature included are a quick start guide, product information poster, and a regulatory warning sheet.
---
Page Index
1. Introduction, Packaging, Specifications
2.
Physical Look - Hardware
3.
Subjective Audio Analysis
4.
Conclusion