Page 2 - Physical Look - Hardware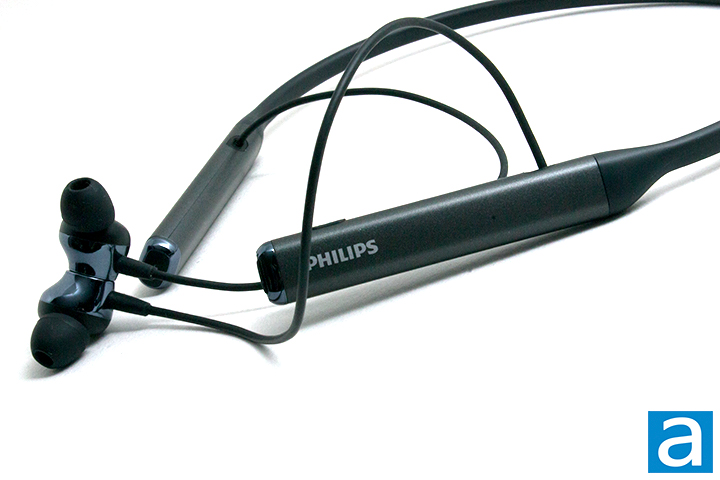 Taking a peek at the Philips Wireless Neckband ANC PN505, we see a nice neutral color scheme of primarily black and grey. The Philips logo is printed on both ends of the PN505 in white font. Likewise to many other neckbands I have used, the design is very similar in terms of shape. There is a long band with two weights on each side to keep the PN505 from moving during use. I understand not everyone will like this solution as it is slightly clunky, but I personally do not think it is all too bad. On the left weight, we find the controls and the indicator LED. The band should be long enough to sit comfortably for most users. The earbud portion has some more Philips branding alongside the name TAPN505 printed on the side. The earbuds themselves are magnetic and stick together. I find the magnetic ends helpful as they do not swing around as much when they are not physically in your ears. The earbuds have a 19cm cord on each side to attach them to the weighted ends of the neckband. The weighted ends measure in at about 70mm in height, 13mm in width, and 8mm in depth. The PN505 weighs in at about 34g, meaning it will be nearly unnoticeable for the end user. Putting on the headphones felt quite natural. When I took the PN505 out for a run, I did not feel worried about having the PN505 flinging off me between each of my steps.
The Philips Wireless Neckband ANC PN505 has a built in Li-Polymer battery for up to 14 hours of battery life with active noise canceling turned off according to Philips' specification page. Enabling ANC will reduce the battery life to 9 hours. It takes approximately 2 hours to charge the PN505 through a micro USB cable. It will better if it uses a USB Type-C port instead, considering it is 2021. That aside, about 10 minutes of charge time adds an extra hour of play time. From my experience, these estimates seem to be lower compared to reality with my tested battery life at about 16 hours 30 minutes with ANC turned off and about 11 hours with it on. I found this battery life to be excellent in day-to-day use, only charging it about once a week after using it on average for 2 to 3 hours a day. When you first plug in the PN505 to charge, it will show a red indicator to show that it is charging. This red indicator will disappear a little while later. My one issue about the indicator LED is how there is no indicator LED color for when it is fully charged.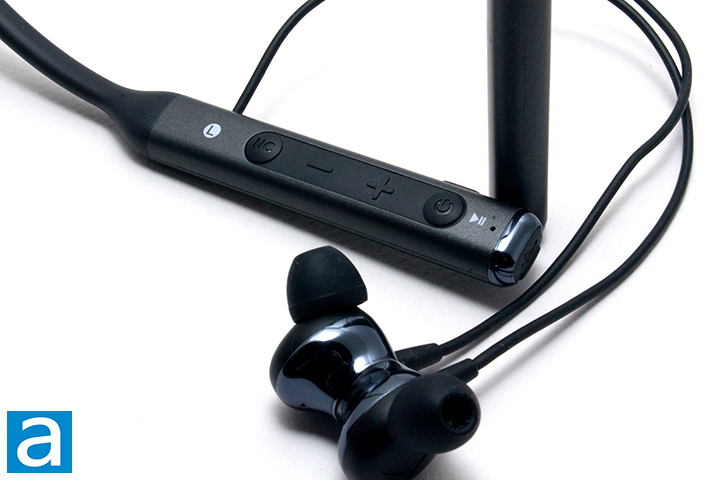 Once you turn on the Philips Wireless Neckband ANC PN505, the pairing process will begin as the indicator LED will flash red and blue. The pairing process for the PN505 is quite standard compared to any other Bluetooth device. Simply search for "Philips PN505" in your Bluetooth connection list. After pairing my phone with the PN505, an interesting addition I have found is that the PN505 will send a notification to your Android phone if it is not already connected. With the notification, you can simply tap on it and connect the device.
With the buttons on the left weight of the Philips Wireless Neckband ANC PN505, you are able to cycle through ANC on, ANC off, and passthrough mode. The PN505 will remember which mode it was left on last, meaning it will return to the last active mode when you turn it off and on again. I found the buttons to be very functional and easy to use. In addition to the ANC cycle button, the power button doubles as a play/pause button. There are also the volume up and volume down buttons to control the volume of your device.
The Philips Wireless Neckband ANC PN505 connects to your audio source device via Bluetooth 5.0. Protocols supported include A2DP, AVRCP, HFP, and HSP. A2DP is the default Bluetooth audio codec, producing reasonably good audio quality. AVRCP is used for sending commands like pause and play to the PN505. HFP and HSP are both primarily used for the purpose of communication between the device and the neckband. Adding support for aptX and AAC will improve the sound quality of the PN505 for Android and Apple users, respectively; unfortunately, both are unavailable.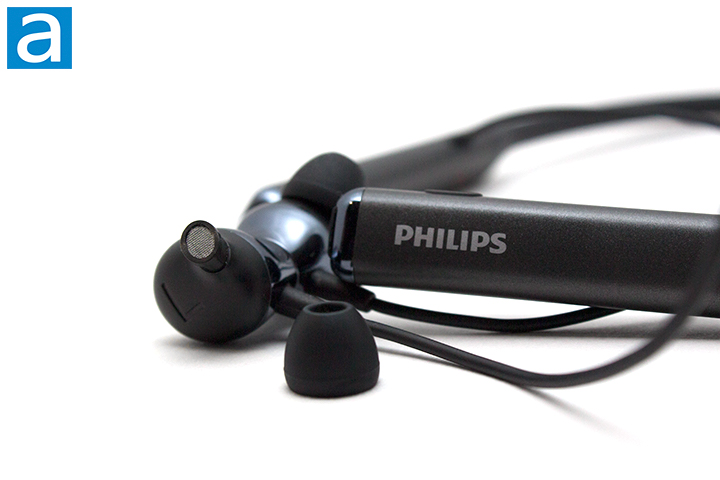 There is a microphone at the end of the left weight. This microphone is used for calls and really anything else you might use a regular microphone for. More interestingly, there is an additional microphone on each of the earbuds. The microphones on the earbuds are used to detect the environmental noise for ANC. This makes for a total of three microphones.
Taking off the earsleeves reveal its 13mm neodymium acoustic drivers rated at 20 Hz to 20 kHz frequency response over Bluetooth or 7 Hz to 40 kHz over a wired connection. The maximum output power is rated at 10 mW. Its 16 ohm impedance and 93 dB is fairly standard. Like many modern in-ear monitors, the drivers aim directly into your ear for a more direct and transparent sound reproduction characteristic. An added bonus of this design is that it will be easier to clean as well. The oval-shaped acoustic tube via the earsleeve assist the aim into the user's ear canals, and since these earphones are designed for a close configuration, the Philips Wireless Neckband PN505 are made for both active and passive noise cancelling.
With all this in mind, how will the Philips Wireless Neckband PN505 perform? Continue on to the next page for our subjective audio analysis.
---
Page Index
1.
Introduction, Packaging, Specifications
2. Physical Look - Hardware
3.
Subjective Audio Analysis
4.
Conclusion