By: Aaron Lai
August 7, 2020
It feels pretty crazy to say that we are now more than halfway through the summer vacation months of July and August. I would not blame you to only realize this now, especially with what a wacky year 2020 has been. For me, the middle of the summer has historically been marked by our annual church conference, which would have been last week had it not been for the human malware situation. We have had a few stories and introductions from summer conference, but for me it is a yearly retreat that I really miss this time around. I am not really sure what makes it so much fun. When I was much younger, it was often a weekend of throwing water balloons at each other and staying up till way past midnight while playing games, eating food, and hanging out until everyone was dead tired the next day. Overall, it really is the community that I miss, especially as the conference allowed for a lot of time to reconnect with lots of people over an extended weekend. Thankfully, we have been finding other ways to keep connected and keep the community going, even if it is from a distance. One manufacturer we have missed as well, until recently, has been the German gaming peripherals manufacturer ROCCAT. It has been a while since I have seen a product from them, though my colleague Jonathan Kwan reviewed their Vulcan 121 AIMO last month. Today, we have the ROCCAT Kain 120 AIMO, a gaming mouse that is meant to deliver a precise and refined experience. The past few mice I have reviewed from them have been generally quite favorable, so what does the Kain 120 AIMO bring to the table? Will it also bring good vibes and produce long-lasting memories? These questions and more will soon be answered, so let us read on to find out!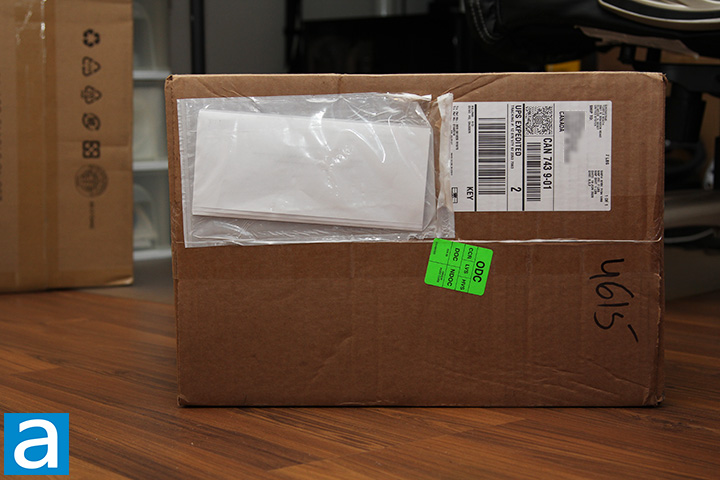 Our review unit of the ROCCAT Kain 120 AIMO arrived in a large brown corrugated cardboard box from a shipping fulfillment center in Elwood, Illinois, USA. It is a bit surprising to get a package that is not from the west coast state of California. Otherwise, we actually received a few other products from ROCCAT and their parent company, Turtle Beach. As you may already know, ROCCAT was acquired in 2019. These other products include the aforementioned Vulcan 121 AIMO as well as the Turtle Beach Elite Atlas Pro w/ Atlas Edge, which will be reviewed by fellow editor Jadon Lee. Otherwise, everything arrived in excellent condition with no aspects of the external shipping container to be concerned about.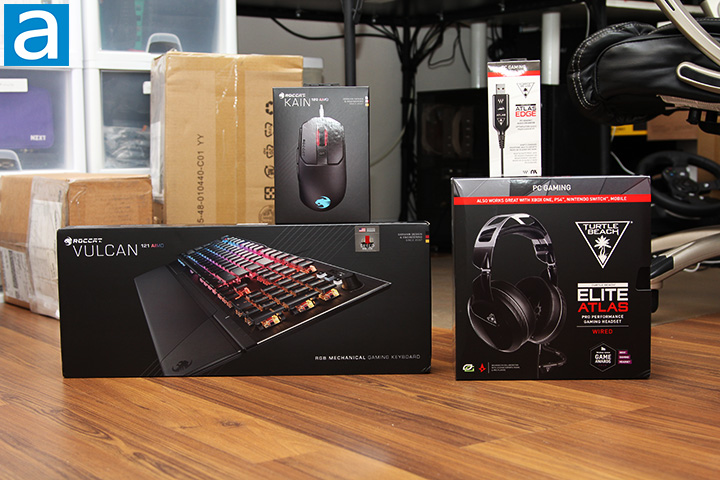 As for the retail container of the ROCCAT Kain 120 AIMO, you can see ROCCAT has made its packaging a bit simpler compared to previous products. Instead of any fancy shaped boxes or interesting visual elements, the Kain 120 AIMO exterior enclosure looks clean and understated. The mouse is displayed on the front at practically a 1:1 scale. Otherwise, the front shows the company's logo and name, as well as the product name on the top left corner. On the right side, we are reminded of ROCCAT's origin with the tag line of "German Design & Engineering Since 2007". All of the highlighted features and specifications are instead found on the side and back of the retail box. I really like how simple and clean this box looks, but I doubt many people are buying a mouse for its box, so let us delve inside.
Before we do so, I have grabbed the specifications from the manufacturer's website for your perusal:
Sensor
ROCCAT® Owl-Eye optical sensor with 16000dpi
PixArt PMW3381
Adjustable lift-off distance
50G acceleration
400ips maximum speed
Mouse acceleration: no
Angle snapping: on/off
General
1000Hz polling rate
ARM Cortex-M0 48MHz
512kB onboard memory
1.8m braided USB cable
Incl. Omron® switches
ROCCAT® Easy-Shift[+]™ technology
ROCCAT® Swarm software suite
AIMO illumination - RGB Backlighting and LED lighting effects
Dimensions
Height: 4.30 cm
Width: 6.50 cm
Length: 12.40 cm
Weight: 89 g
Compatibility
System requirements: USB 2.0 Port, Internet connection for driver installation
Operating system: Windows® 10, Windows® 7, Windows® 8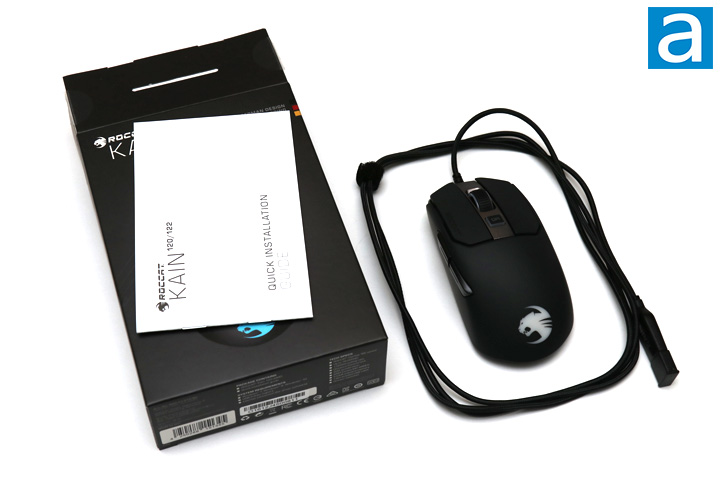 Out of the box, the ROCCAT Kain 120 AIMO is placed in a clear plastic shell with the attached cable arranged in a rectangle around it. Otherwise, we have some small pieces of documentation with some quick start information. Otherwise, there is not much else to speak of included in the box. Just for your information, ROCCAT includes a two-year warranty with their Kain 120 AIMO, which is the standard for peripherals.
---
Page Index
1. Introduction, Packaging, Specifications
2.
A Closer Look - Hardware and Software
3.
Subjective Performance Tests
4.
Conclusion