By: Jonathan Kwan
January 27, 2017
About a year ago, a man of African descent came to our church. Since our church consists of mainly Chinese people, it was not hard to spot him. In the part of the service acknowledging newcomers, the chairperson on stage greeted the man of African descent. "Where are you from?" he asked from the pulpit. While the rest of us clearly heard the man answer "Calgary", the chairperson enthusiastically responded, "Africa? I have been to Africa. I have been to Libya, Egypt, and a few other countries!" Needless to say, everyone facepalmed so hard, we almost fell over our chairs. I think the chairperson's rather enthusiastic but erroneous response can mostly be explained by his incorrect preconceptions. Because he already presumed the man came from Africa even before he asked the question, when the chairperson heard a three syllable response, it only confirmed his prior bias. In any case, I think if we make wrong initial assumptions, it will bring us to the wrong conclusions. On the other hand, if we come with the correct knowledge, then we can arrive at the right conclusions. If you are buying a hard drive expecting cutting edge performance, or a solid state drive expecting a swimming pool of storage, then you will be sorely disappointed. This does not mean solid state drives cannot come in generous capacities, or hard drives have to be slow, but you just have to come with the right mindset and expectations for each product. Today, we will take a look at the Seagate BarraCuda Pro ST10000DM0004 10TB hard drive. Seagate's BarraCuda Pro is the company's latest performance lineup, meaning it promises up to a whopping 10TB of storage with good data throughput. Of course, by "good", we can expect cutting edge performance among its peers; obviously not relative to SSDs. With that knowledge in place, how will the ST10000DM0004 stack up against the competition? Read on to find out!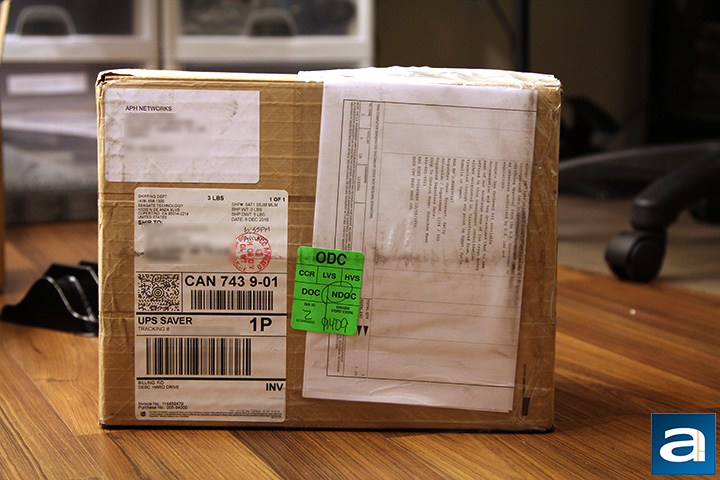 A medium sized, brown corrugated cardboard box containing our Seagate BarraCuda Pro ST10000DM0004 10TB was sent from the company's American headquarters in Cupertino, California, USA via a local print shop called MJR Print and Fulfillment. I think the staff at MJR Print and Fulfillment should be quite familiar with who we are at this point. If not, at least we are quite familiar with who they are, haha. Using UPS Saver, the package landed on our doorstep here in Africa, I mean Calgary, Alberta, Canada in excellent condition for our review today.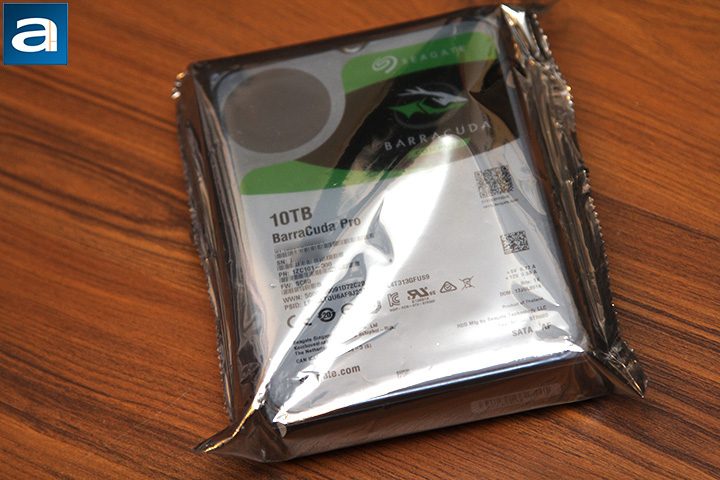 Although the Seagate BarraCuda Pro ST10000DM0004 10TB only came in an OEM anti-static bag, there was a ton of bubble wrap inside to keep the OEM packaged drive safe and sound throughout the journey. When I say a lot, I really mean a lot. To ensure adequate protection for fragile, mechanical devices like this, they definitely went all the way. To be honest, I have never purchased a hard drive that is not in OEM packaging in the past, so experienced online shoppers will find this a relatively familiar sight.
Keeping this in mind, before we move on, let us take a look at the specifications of the Seagate BarraCuda Pro ST10000DM0004 10TB, as obtained from the manufacturer's website:
Specifications
Standard Model Numbers: ST10000DM0004
Bytes per Sector: 512e
Performance
Interface: SATA 6Gb/s
SATA Transfer Rates Supported (Gb/s): 6.0/3.0/1.5
Max Sustained Transfer Rate OD (MB/s): 220
Cache, Multisegmented (MB): 256
Reliability/Data Integrity
Load/Unload Cycles: 300,000
Nonrecoverable Read Errors per Bits Read, Max: 1 per 10E15
Power-On Hours (per year): 8760
Data Recovery and Rescue Services: Yes
Workload Rate Limit (TB/year): 300
Warranty, Limited (years): 5
Power Management
Startup Power (A): 1.8
Operating Mode, Typical (W): 6.8
Idle Average (W): 4.5
Standby Mode/Sleep Mode, Typical (W): 0.8/0.8
Environmental
Temperature (°C)
- Operating (ambient, min): 0
- Operating (drive case, max): 60
- Nonoperating (ambient) –40 to 70
Halogen Free: Yes
RoHS Compliance: Yes
Physical
Height (mm/in, max): 2 6.11/ 1.0 2 8
Width (mm/in, max): 101.85/4.01
Depth (mm/in, max): 146.99/5.787
Weight (g/lb, typical): 650/1.433
Carton Unit Quantity: 20
Cartons per Pallet/Cartons per Layer: 40/8
---
Page Index
1. Introduction, Packaging, Specifications
2.
A Closer Look, Test System
3.
Benchmark: AIDA64 Disk Benchmark
4.
Benchmark: ATTO Disk Benchmark
5.
Benchmark: Crystal Disk Mark 3.0
6.
Benchmark: HD Tach 3.0.1.0
7.
Benchmark: HD Tune Pro 4.60
8.
Benchmark: PassMark PerformanceTest 8.0
9.
Benchmark: PCMark 7
10.
Conclusion