By: Jadon Lee
May 15, 2020
With the adjustments in my new life in quarantine, I have been spending a lot more time at home as many are. I am still able to go out every now and then, as I still must go in for work, which is quite pleasant despite what is happening outside. It is really a blessing to be able to get some fresh air, but unexpectedly, we got quite a lot of customer orders. I thought that people would be opting to cook their own food rather than source their food through delivery apps. I personally have been opting to make my own meals rather than ordering in food, as I see this as an opportunity to learn a new skill. Using what I have learned from work as well as a couple of online sources, my brother and I have been cooking meals for our family quite often. I admit, the results are not always the greatest, but more often than not, the food comes out very well prepared. There are times when the food does not look as pleasing as we thought it would, but in fact tasted just fine. This is just like the SilverStone Air Penetrator AP120i PRO with its general design. When SilverStone sent over their Air Penetrator AP120i PRO, I thought it was a super generic and plain fan. It seemed there was nothing that looked special about it at first glance, since it appeared to be just a black fan. When looking at a fan, the devil is in the details. The fact is the performance of a fan is all that truly matters. Will this fan's performance go beyond what meets the eye at first glance? Keep reading to find out!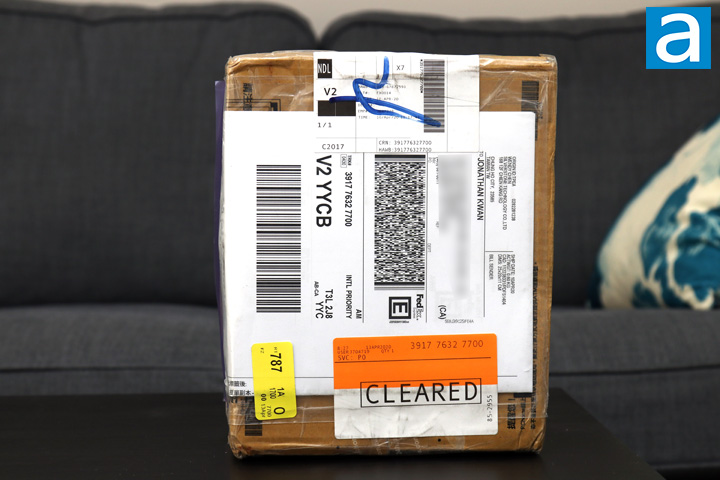 Today's review unit of the SilverStone Air Penetrator AP120i PRO was shipped to us here in Calgary, Alberta, Canada via FedEx International Priority from SilverStone's Taiwan office in Chung Ho City alongside the PP07E. This cardboard box was handled with care, as this box came in relatively good condition with no noteworthy bumps or bruises. I was not too concerned about the shipping due to the almost perfect condition of the retail box.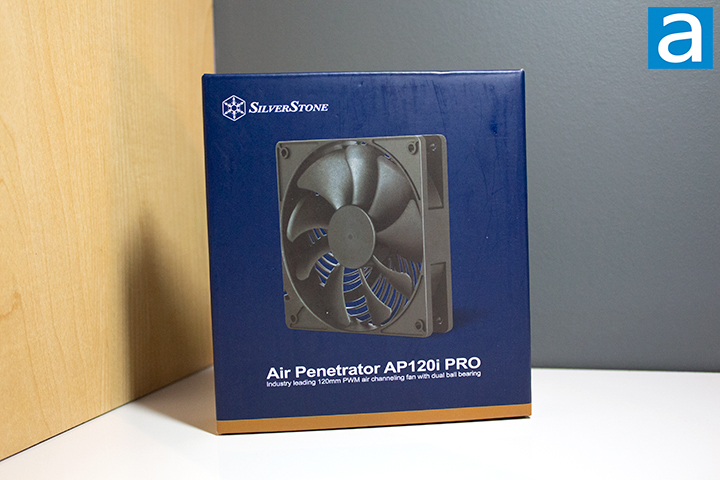 The SilverStone Air Penetrator AP120i PRO comes in a blue, yellow, and white box, matching SilverStone's site itself. The front of the box displays SilverStone's logo on the top left, a singular fan, and of course, the name of the product itself being the Air Penetrator AP120i PRO with the phrase "Industry leading 120mm PWN air channeling fan with dual ball bearings" directly underneath. Through my limited knowledge of Japanese, this phrase seems to be repeated in 10 different languages on the sides of the box. The back of the box says it is the industry leading air channeling fan, has dual ball bearings for longer lifetime use, mixed fan blade design for noise reduction, as well as the rest of the specifications that are almost the same as the site with the exception of weight being missing from the box.
Before we continue, here are the specifications for the SilverStone Air Penetrator AP120i PRO, as obtained from the manufacturer's website:
Model No.: SST-AP120i-PRO
Color: Black
Bearing: Dual ball bearing
Connectors: 4pin PWM
Rated Voltage: 12V DC
Start Voltage: 7V
Rated Current: 0.21A
Rated Power: 2.52W
Speed: 0-2000rpm
Airflow: 0~74 CFM
Static Pressure: 0~2.52mm-H2O
Noise Level: 0~38.9dBA
Life Time: 70,000 hours
Dimensions: 120mm (L) x 120mm (W) x 25mm (H) / 4.72" (L) x 4.72" (W) x 0.98" (H)
Weight: 157g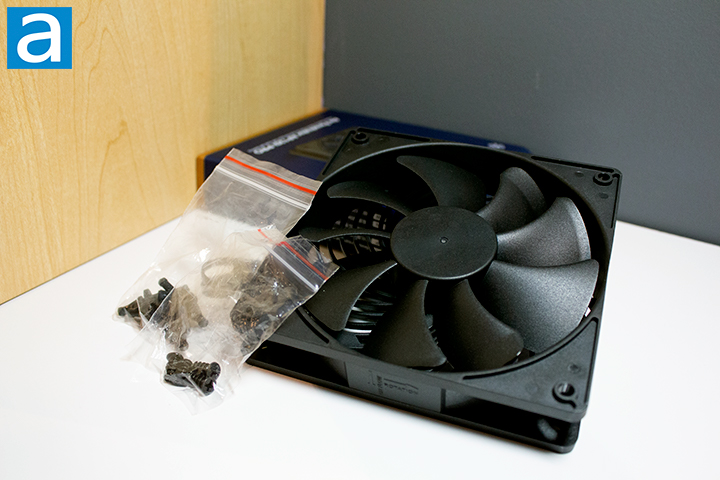 Our pack of the SilverStone Air Penetrator AP120i PRO arrived as singular fan with its included fan mounts. The fan fit snug into the box, leaving a very minimal amount of space for the mounts and wire. The box also contains a piece of paper regarding warranty, contact, and additional information. SilverStone provided minimalistic packaging, which I personally appreciate, as I do not think there should be much more put into a box for a single fan. Simplicity works well in this case.
---
Page Index
1. Introduction, Packaging, Specifications
2.
Physical Look - Hardware
3.
Performance Tests
4.
Conclusion