By: Aaron Lai
February 28, 2020
My colleague Jonathan and I were chatting during our recent Texas trip about how he really wanted to install LED blinkers in his Honda Accord. His reasoning was that he wanted the instant on-off effect that only light emitting diodes can provide. At first, I was a bit confused because I never really thought about turn signals and the way they achieved their blinking effect. However, he showed me some videos to back up his claim. When I look and compare between the two, I actually sort of prefer the relatively slower fading on and off from a traditional bulb for the turning lights. Maybe this is just because I am used to one over the other, but it is also because the slower effect reminds me of a real person blinking. In addition, it could also be because I am lazy and would not want to even think about changing my car lights to use these flashy flashers. Generally, it does not look like an easy thing to do on every car either. On the other hand, installing lights into your computer is a pretty typical job, especially in 2020. Many current cases even come with their own installed solutions. While they often succeed in providing users with internal illumination, these lights usually utilize their own connector and hub or proprietary software to control the lights. Today's SilverStone LS04 rejects this reality and instead replaces it with their use of standard addressable RGB headers. While this is not a newfangled thing, it is one of the first lighting strips we have reviewed with this widely-adopted header. Does this immediately make the SilverStone LS04 a must-buy? Or will some still be too lazy to swap their lights? Let us read on to find out!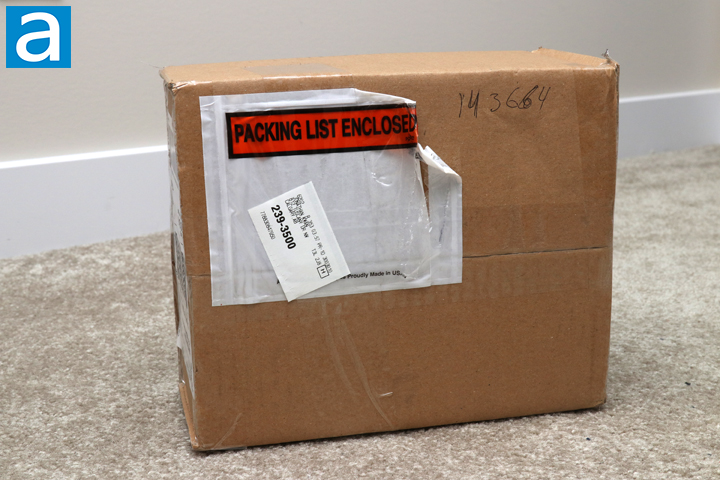 Today's review unit of the SilverStone LS04 arrived from SilverStone's offices in Chino, California. This was shipped in a brown corrugated cardboard box with our friends at FedEx and their Ground service. Thankfully, everything arrived in excellent condition with no dents or bruises to speak of. In addition to the SilverStone LS04, they also sent us their lighting and fan controller, the LSB02-E, to aid us in our testing and evaluation. These two items were packed with a bunch of foam packing peanuts to ensure there is no damage to either product.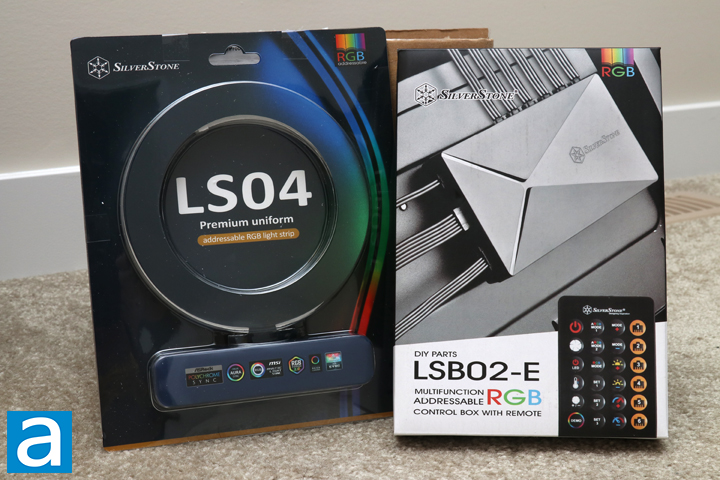 It has been just under a year since SilverStone sent us lighting products, as my fellow editor Ben reviewed the LS03. Since then, you can tell they have slimmed down the packaging of this product as the lighting strips are found in a plastic cutout. The front of the retail case shows off some neat lighting effects that the LS04 is capable of. However, the strips themselves are hidden from view. The center displays the LS04 name with a tagline of "Premium uniform addressable RGB light strip". Underneath, you can see all the different RGB implementations this strip is compatible with, including ASRock, ASUS, MSI, Gigabyte, Razer and Biostar. This is a pretty exhaustive list of motherboard manufacturers as well as a prominent peripherals maker in Razer. It is pretty awesome to see all of this compatibility for their lighting strips, especially as many lighting products are often left proprietary to their own products. At the back, we have a few more specifications and features of the SilverStone LS04.
Before moving on, I have obtained the specifications from the manufacturer for your perusal:
Model No.: SST-LS04
Material: 40 pcs. 2020 addressable RGB LED with magnetic clips
Pin definition: +5V, D, NP, G*
Included Parts: Addressable RGB LED strip x 2, Extension cables x 2
Length: 450mm
Wattage: 4.5W (5V, 0.9A)
Tandem limits: Depend on controller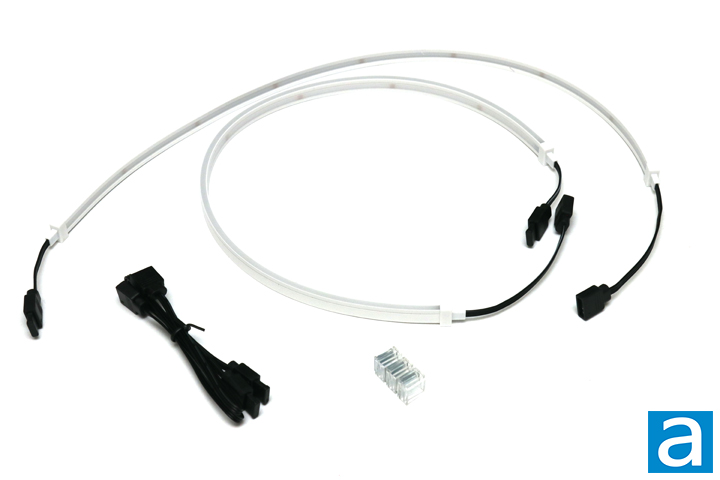 Out of the box, you will receive two strips of lights with each package of the LS04 and two extension cables measuring 30cm in length. Finally, you will also receive six plastic clips with magnets attached. These are meant to clip onto the strips directly and provide a way for the strip to stick to your case. As these clips are not fixed to any certain position on the LS04, they can be moved about for mounting flexibility and placement to ensure the strips stay in place. A small slip of paper is included to provide warranty information regarding the one-year warranty included from SilverStone for North American and Australian customers.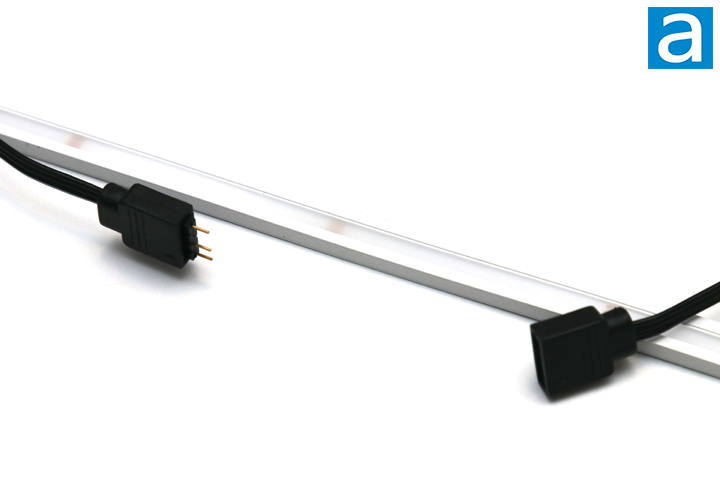 Two things that make the SilverStone LS04 stand out from competition are its LEDs and universal support. For the LEDs, you cannot really tell where exactly each LED is located on the strip when it is not powered on. SilverStone has jammed forty 2020 addressable RGB LEDs in a 45cm strip. The "2020" specification does not refer to the year these LEDs were manufactured, but rather the size of these LEDs, which is a small 2mm by 2mm size. As for the strip itself, this white strip acts as a diffuser for the many lights to spread the illumination evenly. It has one main gap on the top of the strip as well as on one side of the strip to allow the light to shine through, while other parts of the strip are covered in an opaque white. The strip itself is quite flexible and bends about with little resistance. As for the universal support, the plugs on the ends of the SilverStone LS04 are the addressable RGB three-pin, 5V plug. This differs from the older RGB pinout, which utilized four pins and a 12V output. It is great to see this standard addressable header used here, as most modern motherboards support this header. This should translate into users plugging these strips directly into their motherboard. As each strip has both a male and female end, you can daisy chain these strips together, though be sure you have enough power to chain all of these lights in a single line.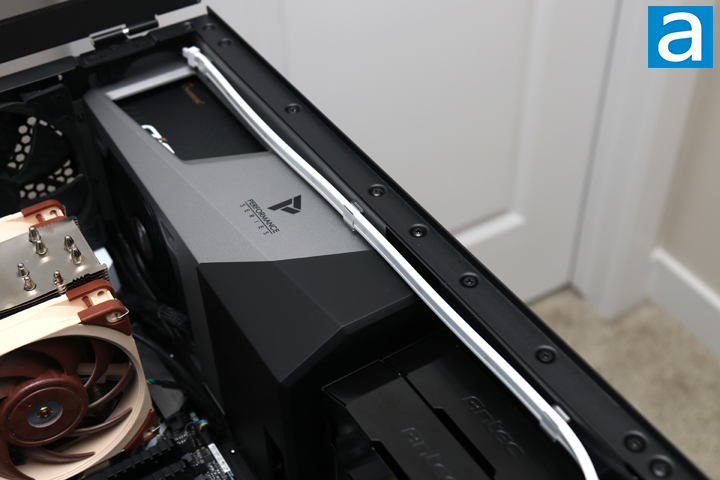 Installation of the SilverStone LS04 is pretty straightforward. I first attached each strip with three of the plastic clips and mounted them on the top and front side of my Antec P120 Crystal case. The plastic clips hold tightly to the strips while also maintaining a firm attachment to the metal frame of the chassis. I would appreciate if there were a few more clips included with the LS04, just to ensure the strips stay firmly in place, but I still can make do with what is provided too. Otherwise, I connected the strips up to an external lighting controller and powered it on to see its effect.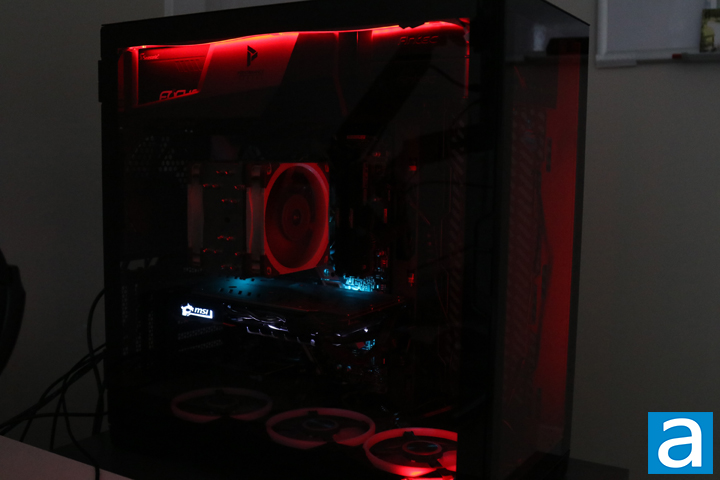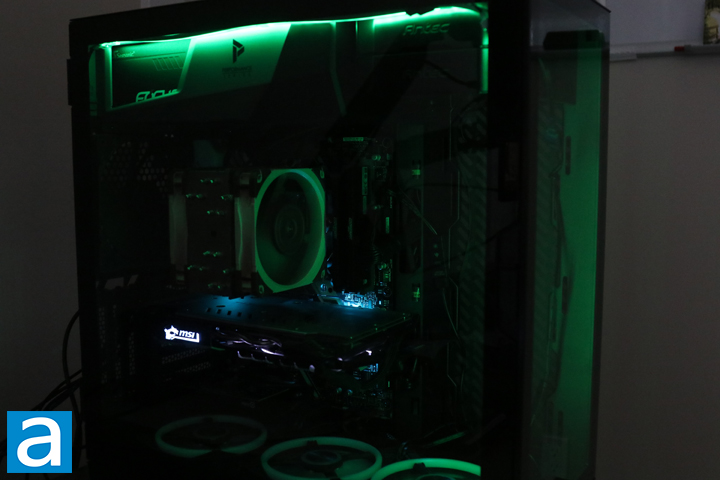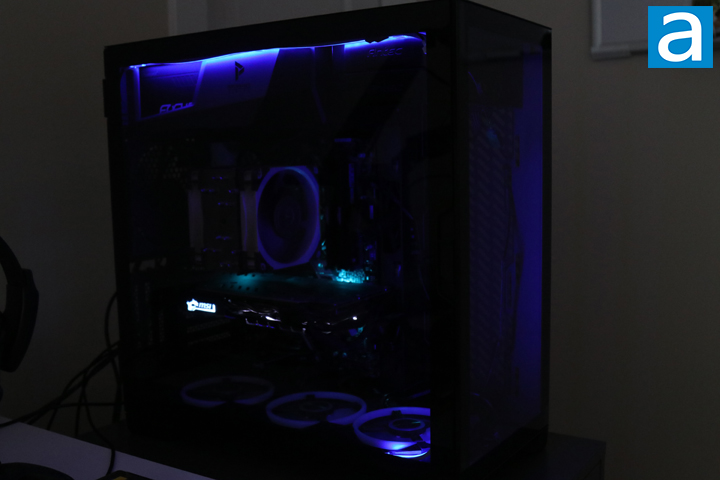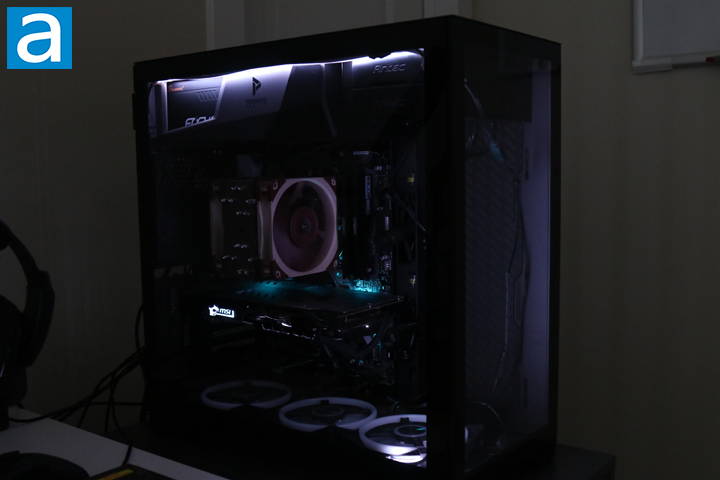 With everything powered on, I cycled through some colors including the standard red, green, blue, and white. The colors you can output will rely on the controller or motherboard you utilize. I also disabled the other lights in my system where I could, including my three Corsair iCUE QL120 RGB fans on the bottom, so that I could judge the lighting capabilities of the LS04 alone. Speaking of which, I think the SilverStone LS04 did a good job of shining with good color accuracy. They were also able to handle typical RGB effects like a rainbow wave. Lighting effects were effectively diffused evenly with no glaring single bright spots even when you look directly at the strip. On the other hand, the Antec P120 Crystal is a pretty big case and not all of the parts inside were illuminated by the two strips alone. The red, green, and white presets were able to illuminate the interior while the blue setting was a bit darker. Obviously, this can be alleviated by getting more strips in your case, but I think I still would have liked to see a slightly brighter emission.
-----------------------------------------
For obvious reasons, swapping out your turn signals in your car is a more arduous process than swapping or adding lighting strips into your computer case. This is mostly because cars do not allow as much flexibility for an amateur to fiddle with, while the SilverStone LS04 today can quickly and effortlessly slot into any case. Starting from the top, these lighting strips come with a flexible construction. It bends about to conform to the case it resides in. Its mounting clips also enforce this adjustable mindset, as it can be moved about for an optimal installation location but still hold the strips in place well. The white diffuser and slits ensure the lights are evenly distributed to shine like a single strip of lighting. Furthermore, installation is made easy with a standard three-pin addressable RGB header, and not many other strips can boast about this. As for performance, the lighting effects are executed with positive results and smooth effects shine nicely. If there is anything I would have liked to see improved, it would be to make these lights shine a bit brighter. While this is partly due to the diffuser itself, I think a brighter output could have been achieved with these strips. If there is one thing these strips could be made more flexible in however, it probably would be the pricing, as two strips will cost you around $60 USD. This is a notable price to pay for a standardized connector and an accommodating design, but if you are looking for a straightforward solution that can use your motherboard headers, then the SilverStone LS04 is a smart option for your case lighting needs.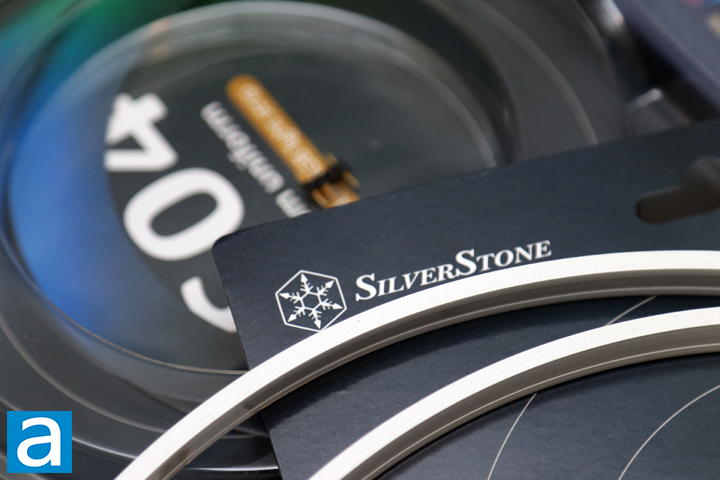 SilverStone provided this product to APH Networks for the purpose of evaluation.
APH Review Focus Summary:
7/10 means Great product with many advantages and certain insignificant drawbacks; but should be considered before purchasing.
-- Final APH Numeric Rating is 7.0/10
Please note that the APH Numeric Rating system is based off our proprietary guidelines in the Review Focus, and should not be compared to other sites.
The SilverStone LS04 is a compatible set of lighting strips with a flexible design to light up any build.