By: Aaron Lai
June 9, 2017
As I mentioned in a previous review, my trip with my friend to San Francisco was a pretty fun experience, but there were also learning experiences along the way. When we arrived at San Francisco International Airport, we took the Bay Area Rapid Transit directly from the airport to a station in downtown San Francisco. The idea was for us to get off there and walk to our accommodation. We stayed at a place called Nob Hill, so by the name we knew we would probably have to walk up a hill to get there. Using our lack of data and navigation skills, we headed to California and Hyde by going up the steep incline and decline of California Street. Since we were new to the area and did not want to get lost, we continued using this path for the next day. However, by our third time of toiling up and down the slopes of California, my friend suggested we take a parallel street named Pine Street and then walk up Hyde. It turns out this path was quite a bit better, as Pine Street was only a slight incline throughout. We laughed at our ignorance, but it does speak to a point that we can sometimes be unwilling to change to an alternative when we already have a solution that works. However, by doing this, we can miss out on something better. Today, we have the SteelSeries QcK Prism, which is a new RGB mouse pad. I already reviewed the Corsair MM800 RGB Polaris, which despite some of its shortcomings, was a very pretty mousing surface. However, with this new kid on the street, is there something I am missing out on, or is the MM800 RGB Polaris the option to stick to? Today's review will answer this question, and more, so read on to find out!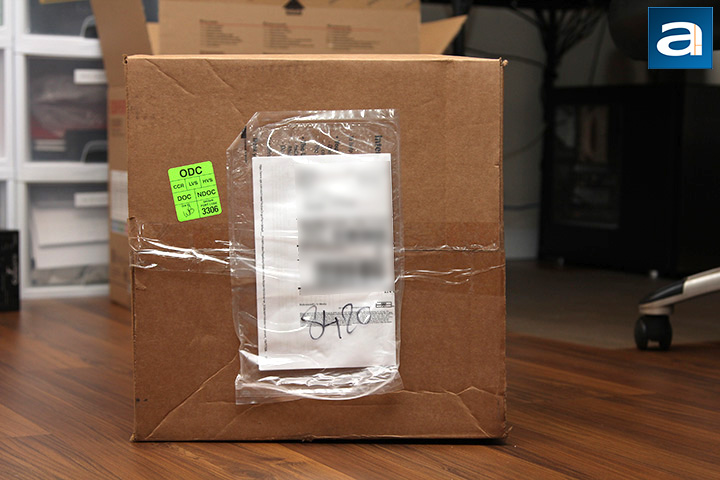 Today's review unit of the SteelSeries QcK Prism arrived via UPS Standard in a pretty standard corrugated cardboard box. Shipping all the way from Miami, Florida, this product was sent to us not from SteelSeries' headquarters, but rather the company's public relations firm. Thus, in addition to the QcK Prism, we also received the V-MODA Crossfire II Wireless, which Editor-in-Chief Jonathan Kwan will be reviewing in the weeks to come. The box the two products arrived in was in relatively good condition with no real issues to speak of. Otherwise, let us get a closer look at the product itself.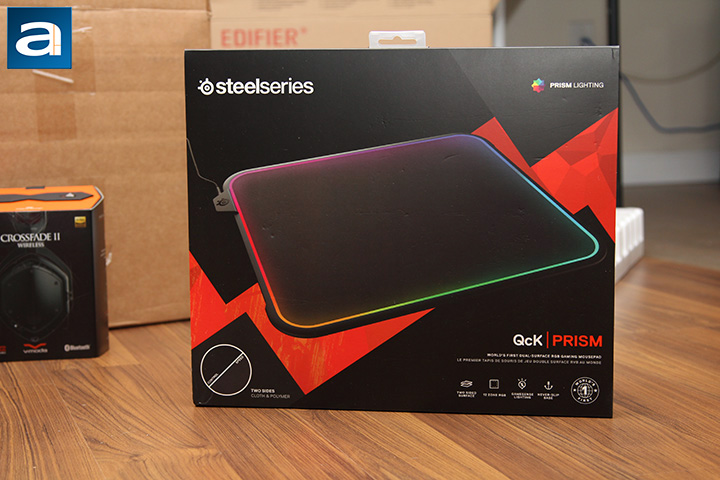 Unfortunately, even though the box did not look too dented, the SteelSeries QcK Prism's retail container is quite beat up, with several dents and marks found around the shell. Following SteelSeries' well-known orange and black scheme, the QcK Prism is packaged in a flat cardboard box. The outer graphics are on a thin cardboard shell that wraps around a plain black box. The front shows off the QcK Prism in all of its RGB glory. As denoted by the Prism name, it is obviously a rainbow illuminated mousepad, similar to the Corsair MM800 RGB Polaris, which I will be comparing this product to. Otherwise, the front also shows a few features of the QcK Prism, including the fact there is not one, but two different surfaces included with the QcK Prism, but we will see what that means later on. This is a major point of difference though, as SteelSeries calls this the "World's First Dual-Surface RGB Gaming Mousepad". Otherwise a few more features and things can be found at the back of the box.
For those interested, we have included some specifications, as provided from the manufacturer's website:
Specifications
Surface Side #1: Cloth
Surface Side #2: Hard Polymer (Plastic)
Base Material: Silicon Rubber
Weight: 2 lbs
Width: 292.4mm (11.51 in)
Height: 8.68mm (0.34 in)
Depth: 356.71mm (14.04 in)
Cable Length: 1.8m
Customizable Illumination Zones: 12
Gamesense Support
Prism Sync Lighting
SteelSeries Engine Support
Programmable Lighting Effects
Color Options: 16.8 Million
Box Content: Product Information Guide, QcK Prism Illumination Pad, Dual-Textured Surface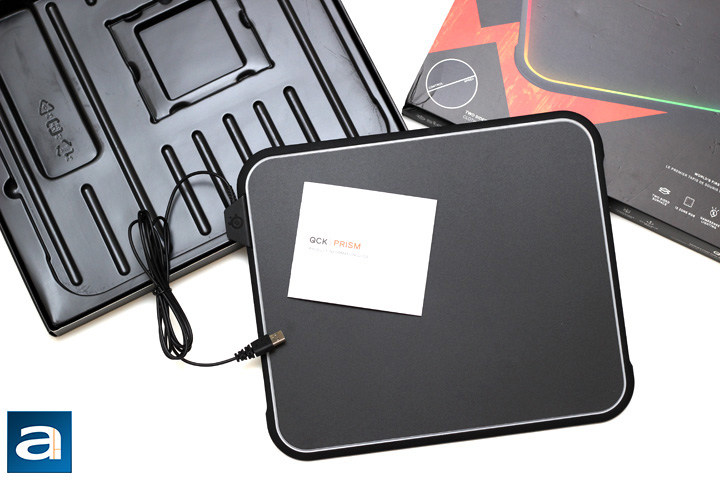 Out of the box, the SteelSeries QcK Prism is wrapped in a plastic bag and held in a hard plastic frame to prevent any damage to the mousing surface. The dual-surface mouse pad is already placed on the rubber base. A small manual is included, but it does not tell you a whole lot of information. Otherwise, there is not much else to speak of. Just to note, SteelSeries includes a standard one year warranty with the QcK Prism, which is a bit short. Considering two years is pretty much an industry standard, I would like to see SteelSeries cover their products for a bit longer.
---
Page Index
1. Introduction, Packaging, Specifications
2.
A Closer Look
3.
Subjective Performance Tests
4.
Conclusion