By: Ben Joubert
October 20, 2017
I found Kickstarter to be a great idea. It allows for entrepreneurs to demonstrate and market their product to a community, and then if the community is interested, the entrepreneur is able to get the funding needed to sell their product. Unfortunately, this also opens up plenty of avenues for abuse. There have been projects that were fully funded, only for the people creating the product to disappear with the money. There were also times when the product took much longer to arrive than promised. From just a little research that I did, most people are satisfied with the entire experience; and the people who post their products on the site are usually quite faithful in providing the finished thing. I have personally never funded anything on Kickstarter, but I have been tempted in buying some of it. I sometimes like to go on the site and peruse all the different ideas. Some of them are indeed pretty cool. What I am usually most intrigued about are all the different and new board games found on the site. Some of them are really creative, and provide a new twist on traditional board games. Even though they seem really good, I still do not buy them, since buying board games is already too expensive for a student budget. That said, today, we have a Kickstarted project from a manufacturer we have reviewed products from before. This product is the TUNAI Drum. These earphones promise a bass enhanced audiophile experience. Will it be a Kickstarter success? Read on to find out!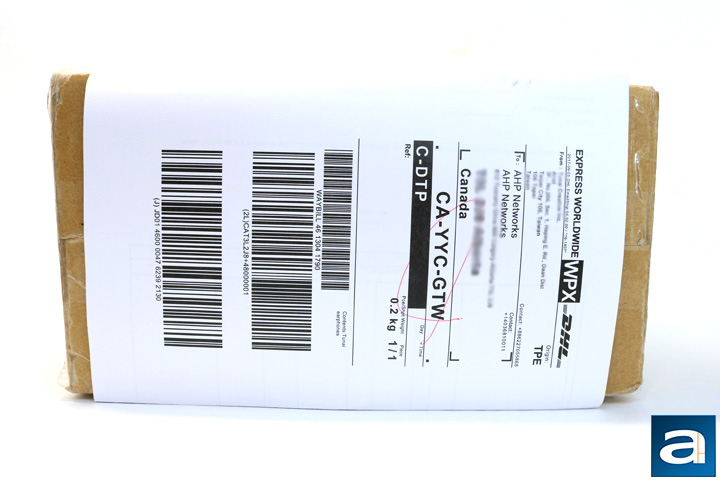 The shipping box was quite small, and the product was able to bounce around on the inside when you shook the package. However, the brown corrugated box had very few dents in it, and arrived in fairly good condition. DHL Express did a great job in delivering the TUNAI Drum all the way from Taipei City, Taiwan to our APH Networks location here in Calgary, Alberta, Canada. I was quite worried about the earphones, since I could hear it bouncing around inside. TUNAI definitely could have done a much better job at ensuring the contents of the package arrived without damage. Mine arrived safely, but since it can bounce around inside, it was definitely possible for it to take some beating in the process.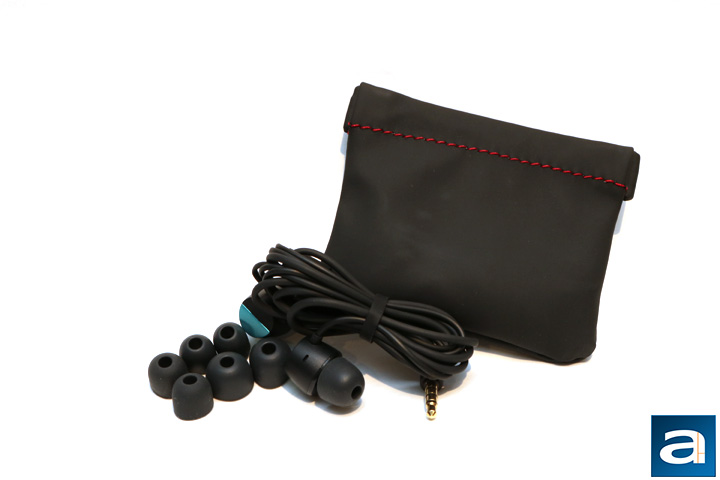 The TUNAI Drum is actually still a Kickstarter project, which ends on November 1st, 2017. Currently, it has reached its goal and so the product will be funded. Because the project is not completed, we did not receive a retail box. This little pouch or carrying case was the only thing inside of the shipping box. Included in the little carrying case are a couple of sleeves. Usually, there are three different sizes, but TUNAI included four of them for the Drum. The carrying pouch is quite nice. It closes with a magnet, but it is really soft and will not offer any protection for the earphones otherwise.
Before we move on, here are the technical specifications for the TUNAI Drum, as obtained from the manufacturer's website:
Specifications
Frequency Response: 10 Hz - 40000 Hz
Driver Unit: 13mm Dynamic Driver
Diaphragm: 8um aerospace grade PET
Sensitivity: 105 dB/mw
Impedance: 32 Ohm
Cord Type: Oxygen free cable (OFC), Y-Type
Plug Type: 3.5 mm gold plated
Cable Length: 1.1 m or 3.6 ft
---
Page Index
1. Introduction, Packaging, Specifications
2.
Physical Look - Hardware
3.
Subjective Audio Analysis
4.
Conclusion