By: Aaron Lai
August 18, 2014
Recently, I was contacted by one of my friends to go to see the latest Marvel hit, "Guardians of the Galaxy" (On a side note, there seems to be a lot of Marvel appearing in my review introductions, but trust me, this was not planned). If you know me, I generally do not actually enjoy going to the theaters, because I would much rather enjoy watching from the comfort of my own home. However, going to the theaters with friends is still much better than watching a movie by yourself in front of the TV. I also heard about this movie and the positive reviews it was garnering from movie critics, and thus on both of these reasons, I decided to go. Two hours before the movie, the same friend texted everyone to meet at the cinema half an hour before the movie began. Then an hour later, she suddenly decided she would not be able to attend. At this, I was stunned. I could not and still do not understand why anyone would coordinate a group event, and not show up in the end. Now, of course, they may have an emergency to attend to, but this was not the case. Luckily, the movie was good enough to not be too annoyed, but it was still confusing nonetheless. And why do I bring this up? When XTracGear released their latest line of mousepads, including the revised Ripper line, they also revealed a smaller, never seen before mousepad called the Carbonic. With all the positive things we have seen from XTracGear/XTracPads in the past, will this mousepad keep up the reputation by showing up and impressing us at the party? Or will it suddenly turn shy, and remain absent in its performance? Let's read on to find out!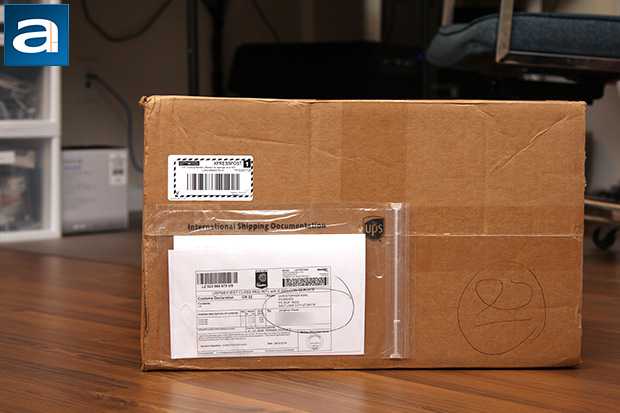 Today's unit of the XTracGear Carbonic mousepad arrived from the capital of Utah, which is Salt Lake City. This city of approximately 1.1 million residents in the metropolitan area is located over eleven hundred kilometers, or over seven hundred miles, from our APH Networks office located here in Calgary, AB. Along with the Carbonic, XTracGear also sent us the Ripper and the Ripper XXL, which will be reviewed in the upcoming weeks. All of these items were shipped inside a nice brown corrugated box, and was sealed with the standard clear packing tape. United States Postal Service and Canada Post were both in charge of delivering the box to us, operating in their respective countries. Luckily, there are no dents or damage to the box itself, and the inner contents are likewise free from any major visible damage.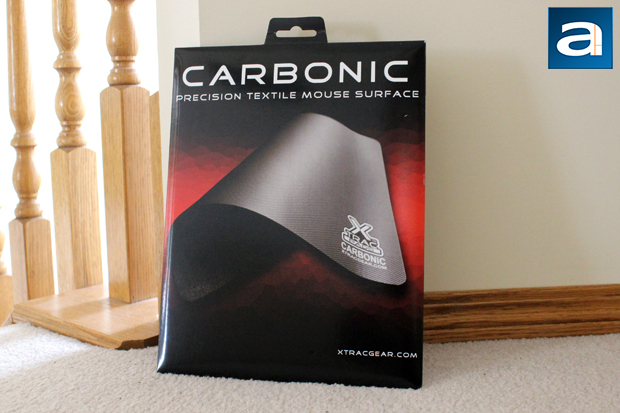 Looking at the Carbonic retail packaging, you can see this is quite a standard packing design for mouse surfaces. Generally, the larger area surfaces are rolled up into a tube, while the smaller mousepads are laid flat in a box or folder. As this is a smaller surface, XTracGear has gone with the latter, and it works quite well. The front of the folder is a pretty clear picture of the Carbonic mousepad. Underneath the main name of the pad is a description of "Precision Textile Mouse Surface". Flipping to the backside, they mention more features and specifications. As fun as it would be to type out all of these features, I have chosen rather to grab it off the manufacturer's website about the Carbonic:
Features:
- Polished Textile precision mouse surface
- Extremely durable
- Soft and comfortable
- Laser cut to help eliminate edge fraying
- Enhanced Sure Grip rubber backing for exceptional desktop grip
- Carbon Fiber repeating pattern specially designed to enhance mouse cursor tracking
Specifications:
- 8.5″ x 11″ x 1/8″ (216mm x 280mm) approximately
---
Page Index
1. Introduction, Packaging, Specifications
2.
A Closer Look
3.
Subjective Performance Tests
4.
Conclusion