Page 2 - Physical Look - Hardware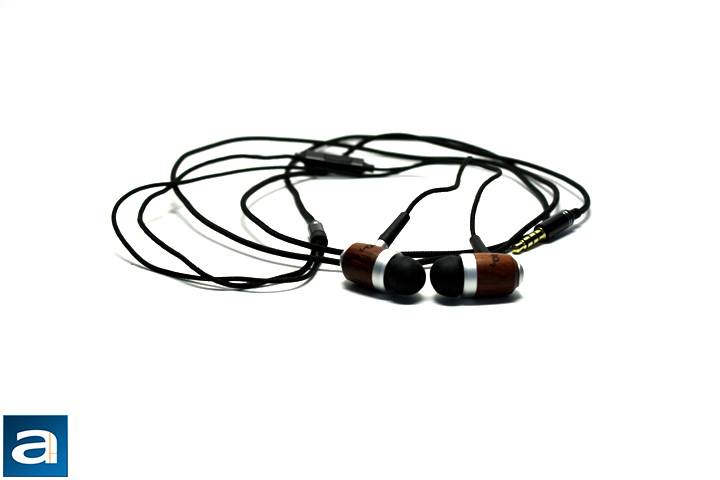 The ZealSound HDE-300 only comes in the one color scheme, which I actually really like. The wood design with silver accents look nice and clean. The wood is flush with the silver accents, and the finish looks good, too. I usually like it when wood is involved in any earphones, so I am probably a bit biased in this regard, haha. As ZealSound advertises the wood brings you closer to nature, I am not so sure how that can be measured, but the wood apparently also helps with the bass output, which I will elaborate more on later. The build quality is good, and nothing feels cheap.
The ZealSound HDE-300 only comes in one variant as well, which is with a one button remote on the left earbud's cable. The one button remote is used for tasks like answering calls, so it is pretty useful, but the button feels rubbery and lacks tactical feedback. The cable itself is 53 inches long, and is a fiber cable, which is also tangle-free. I used the travel bag quite a lot, and the cables did not really tangle, or it was very easy to untangle them if they ever end up in a knot. The 3.5mm audio jack is gold plated, which looks good, but does not significantly change anything else. The ZealSound HDE-300 earphones connect to your audio output device via a straight connector. There is also a built in microphone, which was decent, and I had no issues with using it. The included cable clip is useful for travel, and just to keep the cable out of the way as well as reducing microphonics, but I did not really use it at all.
The earbuds are designed to go straight into your ear, and there are no extra accessories to connect your earbud to your ear for something like sports. For myself, the earphones actually fit really well, and did not fall out at all when I had them in right. There are three different sizes of silicone sleeves, and I found the best fit to be with the smallest sleeves. I am happy there are three different sizes to choose from to allow users with different ear sizes to find the best fit.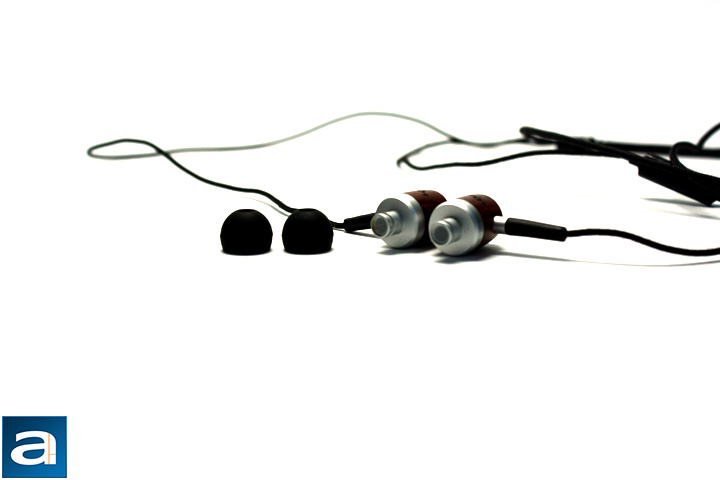 The ZealSound HDE-300 headphones really accentuate a classical look with the wood housing. ZealSound's claim is for the wood enclosure to produce a more natural and clear sound, which if you look at most classical instruments is clearly supported. Most classical instruments are made out of wood, such as cellos or violins. Along with the wood housing, the ZealSound HDE-300 headphones feature 10mm dynamic neodymium drivers. These earphones are quite lightweight, which is very important. However, I was not able to find any exact specifications for its weight. The rated frequency response is 20Hz to 20kHz, which is the normal range for human hearing.
The rated sensitivity is 99dB with an impedance of 16 ohms. The impedance is pretty standard found with most earphones on this size, and with such a low impedance, it will work really well with unamplified sources. A big example of this would be your smartphone. The drivers aim directly into your ear for the best listening experience. I also found using these headphones really comfortable, especially after I put on the small sized sleeves. When it came to microphonics, the ZealSound HDE-300 was average. There is a Y junction split, which helps, but overall rustling noise is still present. The included wire clip helps quite a bit, but I prefer not having something clipped to my shirt.
With the product inspection out of the way, how will the ZealSound HDE-300 perform? Let us find out on the next page.
---
Page Index
1.
Introduction, Packaging, Specifications
2. Physical Look - Hardware
3.
Subjective Audio Analysis
4.
Conclusion