By: Ben Joubert
August 5, 2016
I have never been much of an outside person, and I have mostly preferred staying inside. I previously only went biking, and occasionally for a walk. So far this summer, much of that has changed. I have gone on a few hikes, although I received a really bad sunburn on the first one I did. That aside, it was still a really fun experience, and the views were absolutely excellent. The first one I did still had quite a lot of snow at the summit, and it was pretty fun hiking through snow to stay on the right trail. However, walking through short spaces of snow and sinking knee deep every other step is really tiring, and of course, everything gets wet. At least it was a warm day and everything dried pretty quick, haha. Other than going on hikes, I am actually working at a summer camp, and so have been outside basically all day. Some people would say I am getting closer to nature, but I was not so sure about that until now. What better way to get closer to nature than to use some earphones made partially out of wood? Today, up for review are the ZealSound HDE-300 earphones, which completes my quest of getting closer to nature. Even the manufacturer's website says they bring you closer to nature. While I am not so sure how to measure how close you can get to nature, I think we can find out together how well these headphones fare with what actually matters: Sound quality. Read on to see what we have found!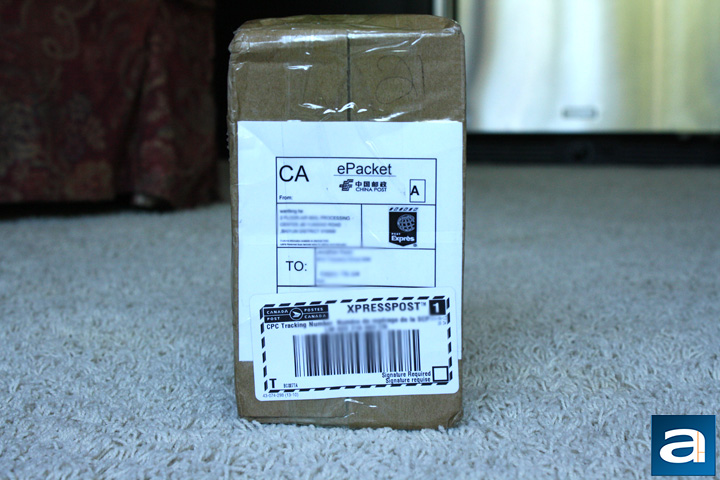 The ZealSound HDE-300 arrived via Canada Post after it was transferred from China Post to our APH Networks offices here in Calgary, Alberta. It came all the way from China, and the compact shipping box shows it has been a long journey. The outside was pretty beat up with many dents on all sides, and the corners were pretty worn out. Luckily, there is a lot of duct tape to keep everything together, and when I say a lot, I mean every inch of the box was covered. I proceeded to open the box, hoping everything inside was still intact.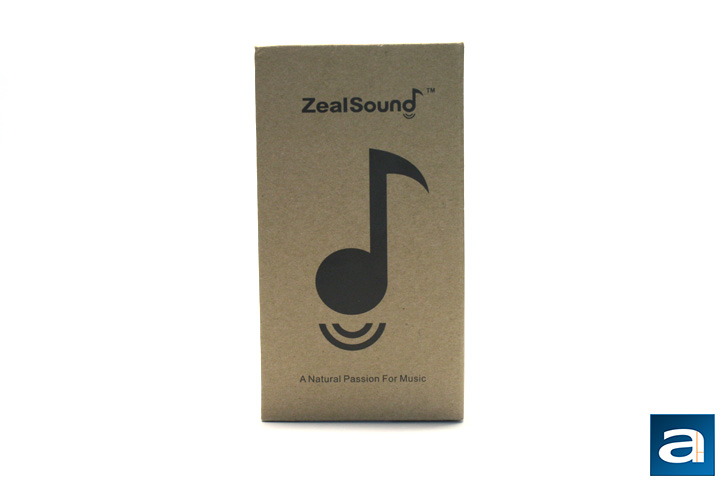 ... And it was. As you can see, the retail box is still in perfect condition, regardless of the wear and tear of the outer box after a long journey. I appreciate such a simple design, with the ZealSound logo enlarged on the front, as well as the brand name. The bottom front of the box just has a short line to emphasize ZealSound's goal. The rest of the box is very simple as well, with all the product specifications and information found at the back of the box. Speaking of specifications, let us quickly take a look at that before moving on to the rest of the review:
Model: HDE-300
Driver unit: Dynamic 10mm Neodymium
Frequency response: 20Hz-20kHz
Maximum input power: 10mW
Sensitivity: 99dB±3dB
Impedance: 16Ω
Connection: 3.5mm gold-plated jack
Cable length: 53 " / 1.35m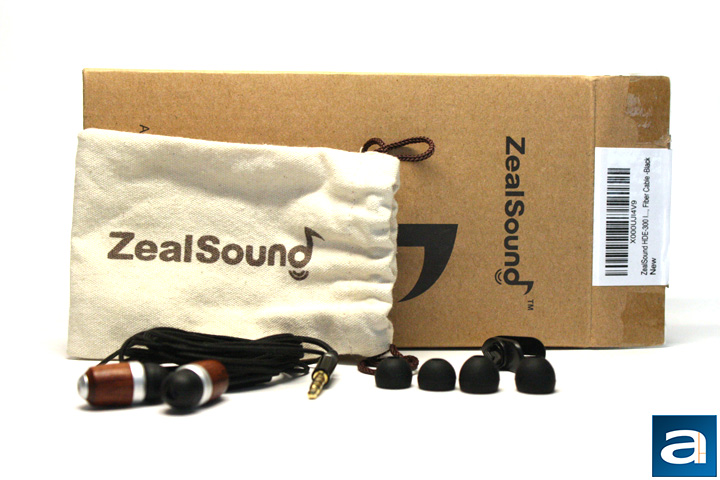 Complementing the simple outside design are some simple packaging materials. The top of the box opens, which allows you to slide out a plastic mold housing all the components. The earbuds are kept in place, and the cable is wrapped up. Also included is a small carry bag, two additional sizes of earbuds, and a clip, as you can see in our photo above.
---
Page Index
1. Introduction, Packaging, Specifications
2.
Physical Look - Hardware
3.
Subjective Audio Analysis
4.
Conclusion