Today we met with Kingston Technology, looking at both their mainstream brand and their gaming brand, HyperX. Kingston as a whole is no stranger to us at APH Networks, and it was not too surprising for us to see them quickly recall Jonathan's name when we mentioned where we were from. We toured around with Shealyn Johnson, a PR coordinator for Kingston Technology, but more specifically their HyperX group.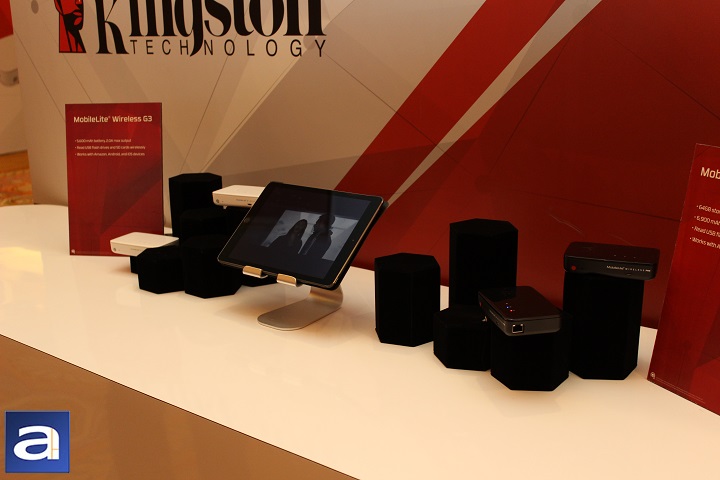 The first thing we looked at was the MobileLite Wireless G3 and Wireless Pro. These two wireless media streamers allow users to upload their files from their Android or iOS devices, and access them later. The two hubs create a Wi-Fi server allowing up to five devices simultaneously access the hub and its files, similar to what we saw with the EMTEC Power Connect. Thus, USB drives, or SD cards can be inserted and accessed with these two media hubs. In addition, they both have internal batteries to charge your devices on the go. Both support 802.11ac wireless for faster data transfer. Their demo never seemed to stutter while playing and jumping through Captain America, which was far better than the Power Connect. The differences between the G3 and the Pro, besides the color, are the storage options and the battery size. The G3 has no internal storage, and packs a large 5600mAh battery. The Pro includes 64GB of internal memory, with an even larger 6900mAh battery. Pricing and availability will be announced later.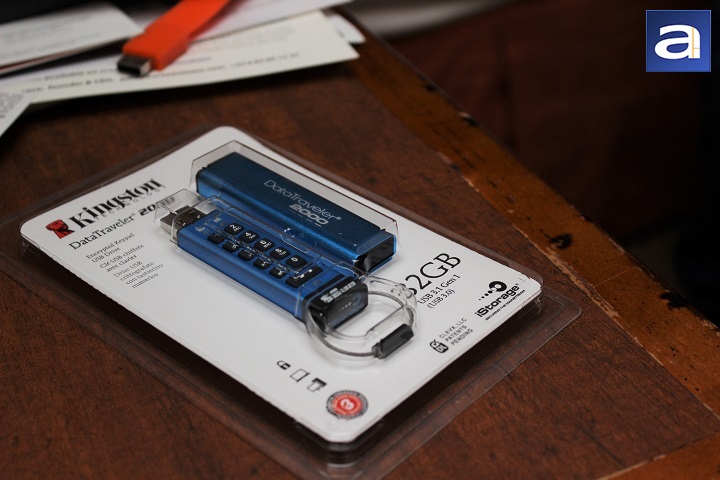 The other Kingston product not shown to us, but rather given to us, was the DataTraveler 2000. Similar to other encrypted drives we have seen from Kingston, the DataTraveler 2000 secures its internal storage with AES 256-bit hardware data encryption. However, this one now includes a keypad access, which is used to unlock the device when plugging into the computer. Users will have to ensure the internal battery is charged a bit, then unplug it, punch in the code, and then plug it back in to get access. Upon removal, the DT2000 will automatically lock. It also features USB 3.1 Gen 1, with speeds of up to 135MB/s and 40MB/s for read and write, respectively, depending on the capacity of the drive. The DataTraveler 2000 will be available in capacities from 16GB to 64GB.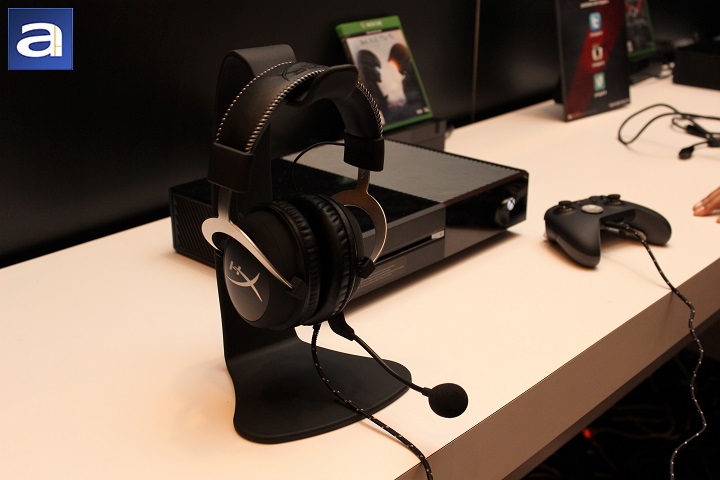 Moving to HyperX, we see some familiar faces in different settings. The much adored HyperX Cloud II have now been rebranded and reworked to play nice with the Xbox One. The original Cloud II was technically capable of working with Microsoft's console, but required an adapter to make it work. Today's HyperX CloudX Pro works right away, and plugs into the 3.5mm jack on the Xbox One controller. Otherwise, the headset is the exact same. Retail pricing is unknown, but it is said to be available in the second quarter of 2016.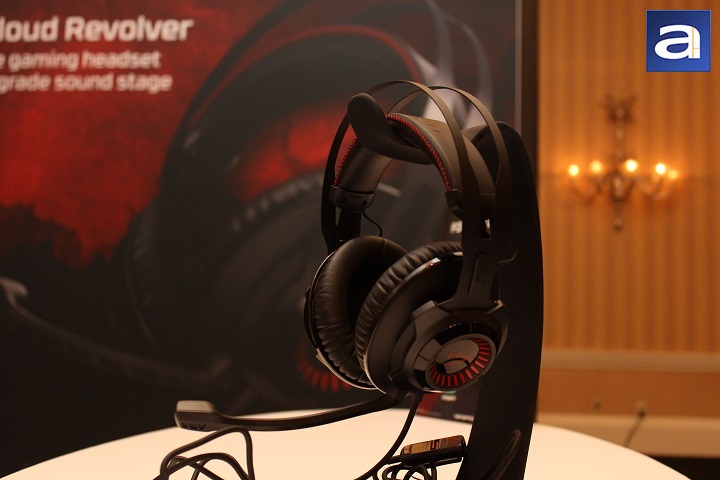 Sticking with headsets, you might already know, but the past two HyperX headsets were developed with QPad. However, Shealyn Johnson told us HyperX was ready to release their own headset by themselves, called the HyperX Cloud Revolver. This headset features their own memory foam which is actually softer and plushier than the past Clouds, and features a floating headband. Two versions of the headset are available, one with stereo sound, and one with virtual Dolby 7.1 surround sound. I was able to try the stereo version out, and I can easily say this is even more comfortable. The stereo version will be available in June of 2016, with the 7.1 surround version following afterwards. Pricing again is currently unavailable.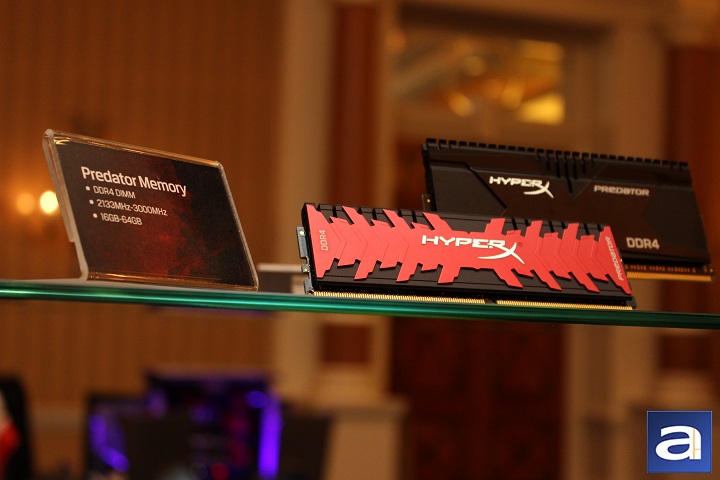 Finally going back to the Kingston roots, HyperX unleashed a new Predator DDR4 memory lineup, with different styling and a shorter heat spreader for better clearance on motherboards. These memory kits are available in dual- and quad-channel configurations, with kits varying from 16GB to 64GB in capacity. Available speeds are 2133MHz to 3000MHz too. Once again, pricing is currently unavailable.
Overall, Kingston has done similar things to what they have done in the past, but there are several things I personally am excited with. For one, the MobileLite Wireless lineup can be quite useful if done correctly, and I really think Kingston has the right formula here. The new headset is also exciting to see, as this will be Kingston's actual first foray, on its own, into the audio field. Its comfort levels have already impressed me, but I would like to see how it does in terms of audio quality.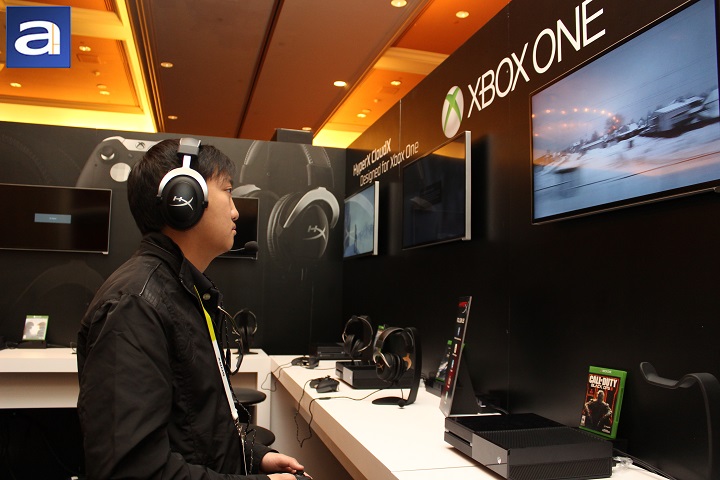 Preston unwinding with Call of Duty: Black Ops II, after a long day of reporting