By: Jadon Lee
March 12, 2021
It is approaching the one-year mark of our COVID-19 lockdown. Initially, I thought I would actually strive in this online environment, but little did know I would end up hating it. There are a lot of things we take for granted when we have them, but I honestly believe the transition from in-person to online school has had to be the worst one for me. Aside from not having access to any physical activities, many students are going through a more common issue referred to as "Zoom fatigue". I for one have also found this to be a struggle as I endure hours of Zoom meetings almost every day, excluding the weekends. On Tuesdays in particular, I find myself going from one three-hour Zoom lecture, having an hour break, to another three-hour lecture. Not only this, but I personally find the lectures to be quite dry. Adding insult to the injury, one of these classes is also one of the most mind-numbing courses all business majors must take, business law. I do see some amount of effort put in by some of my professors to make the course seem interesting, but there are also many who seem to not care anymore. I can only assume they hate this method of education as well. Why am I telling you this today? Because my brainpower is lacking, but I have a new power supply to make up for that. Today, we have the Cooler Master V650 Gold V2 White Edition 650W, a mid-range power supply in the standard ATX form factor. On paper, this power supply seems fairly average, but will anything special shine through for this power supply? Keep reading to find out!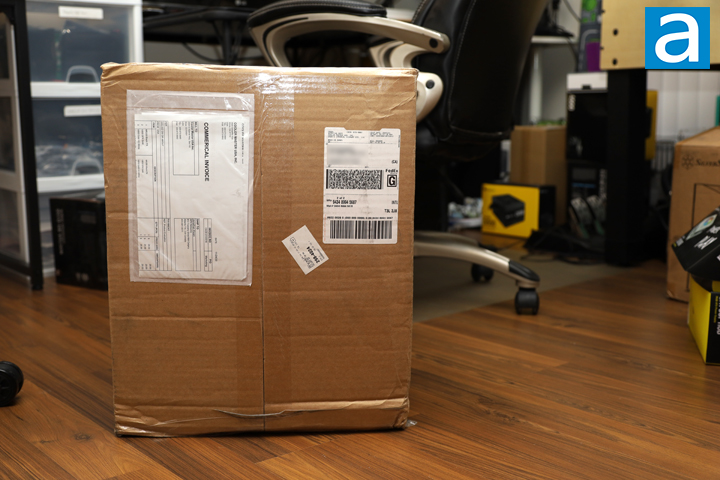 Today's review unit of the Cooler Master V650 Gold V2 White Edition 650W was shipped to us here in Calgary, Alberta, Canada via FedEx International Ground service from Cooler Master's offices in Brea, California. The shipping box arrived in decent condition with a couple of marks and scuffs around the box. Generally, I had nothing to worry about as the marks were not too severe. The retail box of the PSU arrived in almost perfect condition with only a few dents in the front and back. Along with the power supply, we received a ton of other Cooler Master products, including the SickleFlow 120 ARGB 3IN1, Hyper 212 EVO V2, MasterLiquid ML280 Mirror, and V850 SFX Gold 850W.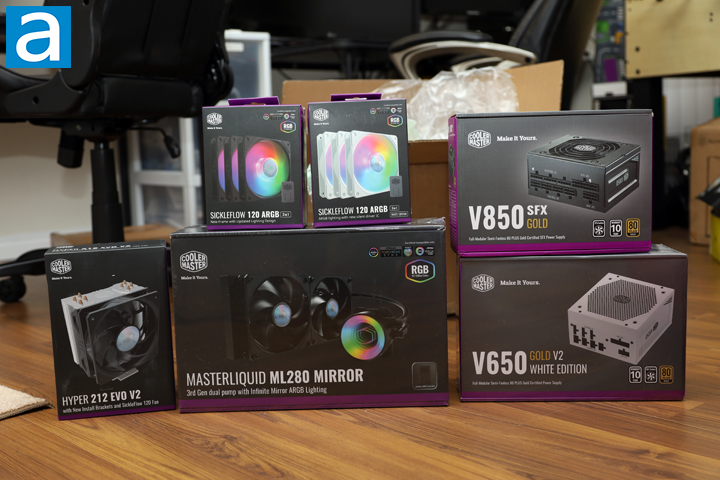 As you can see in the image above, all of the Cooler Master products share a consistent theme. The consistent use of a gray base with purple accents and white text is the first thing we can notice on all of these products. The Cooler Master logo can be found at the top left corner, while the product name is displayed prominently at the bottom left corner. A small description of the power supply can be found underneath, "Full-Modular Semi-Fanless 80 PLUS Gold Certified Power Supply". The product itself can be seen on the front with three stickers indicating its fanless mode under 15%, 10-year warranty, and 80 Plus Gold certification.
Before we continue, here are the specifications for the Cooler Master V650 Gold V2 White Edition 650W, as posted on the manufacturer's website:
PFC: Active PFC
Input Voltage: 100-240V
Input Current: 9-4.5A
Input Frequency: 50-60Hz
Dimensions (L x W x H): 160 x 150 x 86 mm
Fan size: 135mm
Fan Bearing: FDB
Efficiency: 90% @ Typical Load
80 PLUS Rating: 80 PLUS Gold
ERP 2014 Lot 3: Yes
Operating Temperature: 0-50°C
Power Good Signal: 100 - 500 ms
Hold Up Time: 17ms
MTBF: >100,000 Hours
Protections: OVP, OPP, SCP, OCP, UVP, OTP
Regulatory: CCC, CE, TUV-RH, RCM, EAC, cTUVus, FCC, BSMI, KC, CB
ATX 24-Pin Connectors: 1
EPS 4+4 Connectors: 1
EPS 8 Pin Connector: 1
SATA Connectors: 8
Peripheral 4-Pin Connectors: 4
PCI-E 6+2 Pin Connectors: 4
Series: V Gold Series
80 PLUS: Gold
Modular: Full Modular
Wattage: 500 to 750W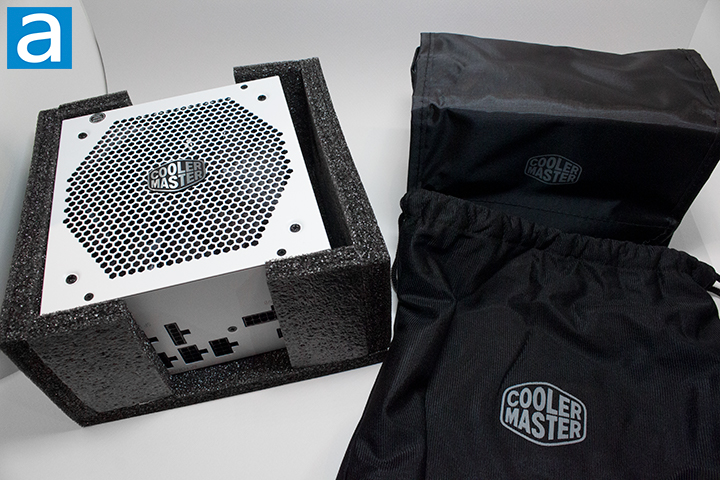 Out of the box, you will find the Cooler Master V650 Gold V2 White Edition 650W unit wrapped in a nice sleeved bag. The power supply is also packaged between two thick foam blocks to ensure the safety of the product during travel. All of the cables can be found inside of a Velcro bag alongside some cable ties and four screws. I personally am very happy with the packaging of this power supply as the bags add a nice addition to the overall quality of the product. Lastly, there is a bit of documentation included. As seen on the front of the box, we do have a ten-year warranty included with the V650 Gold V2 White Edition, likewise to many other Cooler Master's power supplies.
---
Page Index
1. Introduction, Packaging, Specifications
2.
Physical Look - Outside
3.
Physical Look - Inside
4.
Minor Tests and Conclusion