Page 3 - Subjective Audio Analysis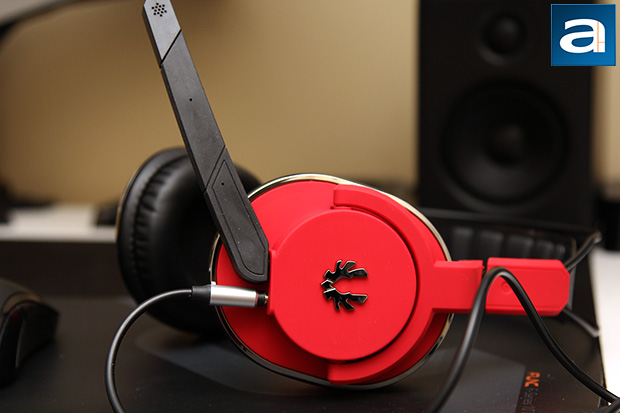 Reviewing audio devices require extensively trained ears and lots of experience. Even for audiophiles, it may prove challenging at times to obtain an accurate evaluation of a product without a thoroughly familiar product to use as a simultaneous reference. While I am not going to even try to claim that I am the only trustworthy or best reviewer for sound, it is fact that most computer review sites have editors that are insufficiently trained in reviewing audio equipment. Give them practically anything and all you will read about goes along the line of "good bass, nice midrange, awesome treble, really clear sound, 10/10". While there are many knowledgeable audio reviewers at various respected online media outlets, these are by far the minority.
As I have mentioned in my past audio reviews, there are really no true objective measurements for speaker sound quality. As the reviewer, however, I will put it through a series of subjective tests to try to come up with the most objective rating possible (Yes, it's quite a paradox haha). The tests were conducted primarily with the SilverStone EB01-E dedicated external digital to analog converter (XMOS XS1 TQ128 USB decoder, TI PCM1798 DAC, TI NE5532 OpAmp) and amplified with the SilverStone EB03 headphone amplifier (THAT 1646W 16-U monolithic audio differential line driver, THAT 1512S14-U preamplifier). Some tests were conducted with the Auzentech X-Fi HomeTheater HD sound card as well (Creative CA20K2 DSP/APU, National Semiconductor LME49720NA OpAmp, JRC NJM4580 signal buffers, Cirrus Logic CS4382A DAC, Nichon MUSE ES capacitors). For portable tests, I have used an Apple iPhone 6. These are some of the best consumer sound equipment out there in the market today, and will reduce its potential to be a limiting factor in our auditioning today.
After over 50 hours of break-in time -- well above typically required period -- we put the BitFenix Flo to the tests. All tracks are uncompressed CDs, FLAC, or LAME encoded MP3s at 192kbps or higher.
First and foremost, before we get into the actual auditioning results of the BitFenix Flo, I would like to point out one very important thing: Its higher impedance. At 68 ohms, it is not necessarily sky high, but these headphones will really benefit from an amplified source. If you own a motherboard that already has a built-in dedicated headphone circuit, such as the Gigabyte GA-Z97X-UD3H-BK, then you are really in luck. Otherwise, unamplified sources such as my iPhone 6 had noticeable performance loss when trying to drive the BitFenix Flo. Therefore, when auditioning the BitFenix Flo, all the results were obtained with an amplified source.
With that in mind, I was rather surprised to find the BitFenix Flo to be rather neutral sounding. In the past, many gaming headphones -- especially those made for first person shooters -- were specifically tuned out of balance to achieve optimal application performance. This is because boosted bass will allow the user to easily pick up footsteps, while distinctive treble provide great location pointers for nearby players using their weapons. The downside to this is, obviously, unnatural sounding output; but in these situations, I think it is reasonable to sacrifice pure audio accuracy for some epic wins. Of course, BitFenix did not design the Flo for a FPS gamers only. In order to accommodate computer enthusiasts who are looking for good gaming performance and good music performance at the same time, the Flo manages a decent level of acoustic balance, and as a purist, this will have to be my personal preference as well.
As far as the bass is concerned, I found the BitFenix Flo to deliver it in a solid and smooth manner, with generally acceptable definition and roundness. It does lack a bit of depth and articulation, but overall, I would consider it to be decent for the price bracket this gaming headset occupies. Personally, I am not a big fan of overboosted bass, which is in contrast with some pseudo-audiophiles who swear by products stamped with a lowercase 'b' on the side. As aforementioned, the BitFenix Flo is aimed for more balanced acoustics when coming from the factory, and for this, I will have to give the company some props for not buying into the hip-hop subculture.
Moving on to the midrange, again, I am quite happy with the quantity being delivered to my ears. Obviously, these are no V-MODA XS, but neither do I expect them to be. From range starting from the mid-bass up to the mid-treble encompassing the entire midrange category, the thickness is about average from my experience. Vocals are natural sounding, but the instruments occupying this area are slightly recessed into the background. Saturation is generally decent, but it would have been nicer if it was a bit warmer and richer. Right now, it sounds slightly dry, although it is not necessarily detrimental enough to affect its overall sound signature.
The biggest weakness of the BitFenix Flo with regards to the "big three" will have to be its treble. I will describe how it affects its auxiliary characteristics later on in these auditioning results, but before we get to that, let me first discuss the high frequency properties in isolation first. I feel a bit of higher treble are recessed into the lower treble, creating something that is not necessarily bright, but not necessarily dark at the same time. For optimal treble performance, we will want a high degree of sharpness, with tight and immediate response for the best effect. The BitFenix Flo attempts to present this, but the quality of the presentation is limited. To further damage the cause, I can hear quite a bit of distortion at the end of the spectrum, which caused it to lose a lot of points. I think the treble has quite a bit of room for improvement, because this will affect a few other things, too.
What are these "other things", you may ask? Well, it will have to be several auxiliary characteristics, as I have alluded to earlier. The layering is pretty fair on the BitFenix Flo at the low end, but once I got into the upper midrange and the treble, I noticed a big drop in sound reproduction precision. As the quantity of instruments kick in, especially when guitars, cymbals, and the like are playing concurrently, things will become messy, as their frequencies are not that well separated. This greatly inhibits its impression of creating clean sound. The sound is still cohesive, but the listening experience can be better.
The BitFenix Flo features 40mm neodymium drivers, but they are relatively open circumaural headphones. With this combination, how goes its soundstaging? I would say it is leaning more on the narrow side than wide. Comparatively speaking, the V-MODA XS -- a supra-aural design with 40mm drivers -- provided a much more three dimensional effect in every track I have listened to. It is important to note the V-MODA XS are not necessarily known for wide soundstaging. When it comes to the soundscaping, however, which is important to discern with regards to developing a virtual environment when playing directionally sensitive games such as first person shooters, the BitFenix Flo delivers pretty decent performance. If you are planning to use this gaming headset to frag your opponents, it is definitely not the best I have seen, but it is more than just "good" for most PC gamers out there. You will be able to hear where your enemies are in both direction and distance quite accurately. Overall, the imaging of the BitFenix Flo is fairly realistic with, on average, relatively flat frequency distribution.
Lastly, since this is a headset, I have given the microphone a quick test. The quality is as expected.
---
Page Index
1.
Introduction, Packaging, Specifications
2.
Physical Look - Hardware
3. Subjective Audio Analysis
4.
Conclusion