By: Aaron Lai
February 5, 2016
When I was younger, I often wondered what would happen if I had a twin. I knew quite a few twins in my grade during elementary school. Some were identical, while others were fraternal. Having an identical twin would probably be the coolest, since it would mean having a second self, even if only physically. I could only imagine the number of pranks and jokes I would have with a twin. During the most recent Christmas, I found out the pastor of my church has an identical twin, as I could barely tell him apart from his brother, besides the fact one was wearing a suit, while the other was not. Of course, even though twins may look alike, and even act similarly, there still are differences between the two people. They may have different likes and dislikes, or different opinions on various things. In addition, it is quite common to see two twins put more effort into differentiating themselves from each other, just to prove their independent identity. When Cooler Master sent us their email about new products, I grew a little curious when their list included a product we have already seen before. I reviewed the Cooler Master Storm QuickFire XT back in 2013, and it came out with a pretty positive outcome. It was a budget full-sized mechanical keyboard with only the essential features, plus some extras, packed into the product. Fast forward three years forward, and Cooler Master has sent us once again another QuickFire XT, calling it a refreshed version. I thought I was seeing double, but I had to take a closer look. What has changed in three years for this late-twin product? Has Cooler Master kept the great formula of the original QuickFire XT with some new enhancements? Let us read on to find out!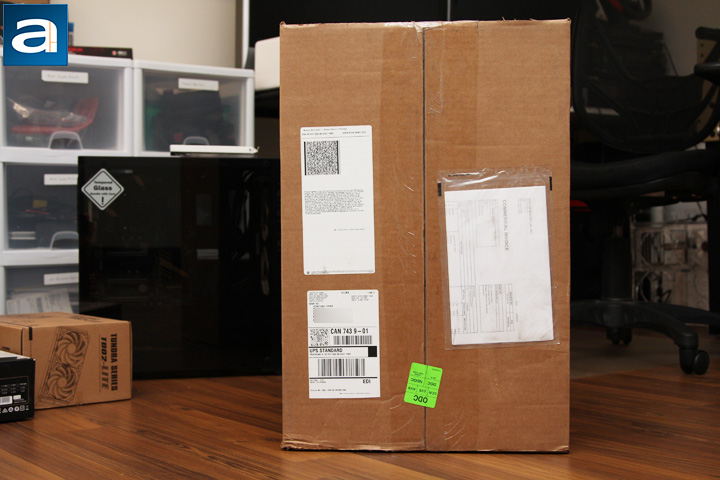 Today's review unit of the Cooler Master Storm QuickFire XT arrived via UPS using their Standard shipping service, landing at our APH Networks Calgary location. The box arrived from Cooler Master's headquarters in Chino, California. There is very little else to note about the box, as it is free of worrying dents, scratches, or holes. Along with today's keyboard came two mice and a laptop cooler. The Cooler Master Storm Xornet II was reviewed last week by my colleague Hai Wang, and the SF-19 V2 will be covered in the following weeks by him as well. I will be covering the CM Storm Sentinel III in addition to today's keyboard. Otherwise, let us take a closer look at the box itself.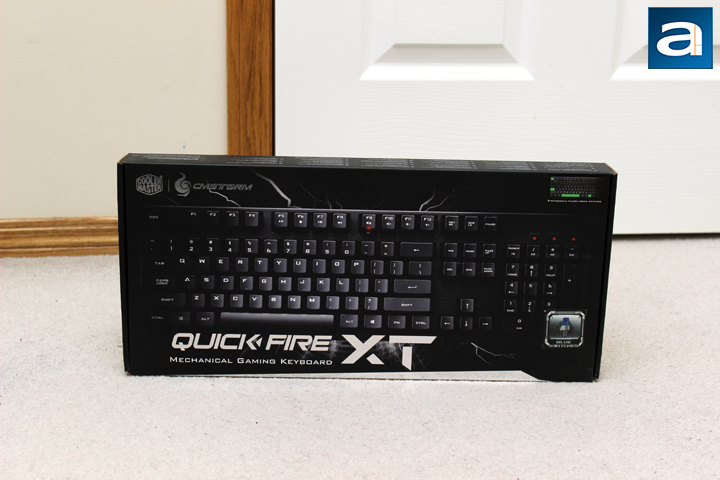 As for the retail container of this QuickFire XT, the box has actually changed from the original keyboard. Gone are the fiery red and white accents Cooler Master loved to throw on, and taking its place is some shiny silver instead. This still makes for a flashy look, but it is a bit more subtle. The front of the container shows the keyboard, with its name printed in the same silver shine. The front also shows us there are blue switches under the keyboard, as well as some "strategically placed green switches". The sides of the box show some more specifications and features in various languages for all the international readers and buyers. Otherwise, there is not much else to note, so let us move on.
Before we continue this review, let us pull up the technical specifications, as per the manufacturer's website:
- Model Number: SGK-4030-GKCL3 (Blue switch) (Green Switch ESC, SHIFT, SPACE BAR, FN)
- N Key Rollover : N key in PS/2 mode
- Repeat Rate: 4 Levels (PS/2 mode only)
- Interface: USB / PS/2
- Windows Key Lock: Yes
- Media Keys: Yes (via F keys)
- Keycap Puller: Included
- USB Cable: Removable, USB A connector
- Dimensions: 440 x 132 x 29 mm / 17.3 x 5.3 x 1.1 in
- Weight: 1100g / 2.43 lb.
- Warranty: 2 years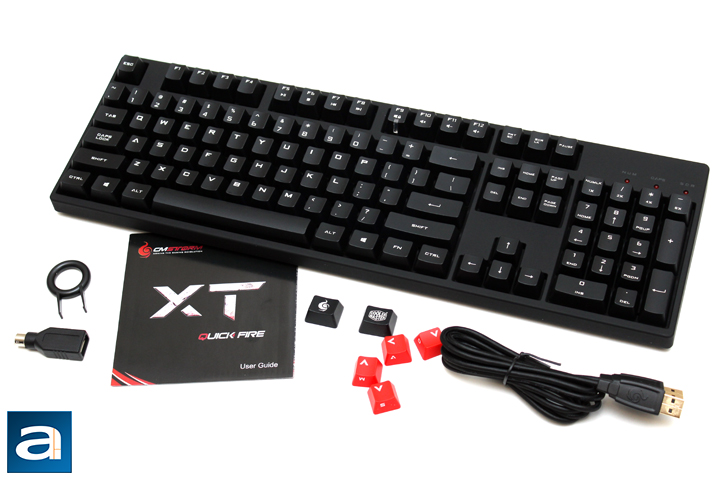 Inside the retail box is the Cooler Master Storm QuickFire XT, wrapped in a foam bag. There are also two areas hidden underneath cardboard flaps that house the extra keys, a key remover, braided USB cable, and a USB to PS/2 adapter. These extra keys include replaceable WASD keys so they become red arrows, but more on this later. The user manual is also located in the box with features and specifications listed inside in addition to warranty information. Just so you know, the QuickFire XT comes with a two year warranty, which is pretty standard with Cooler Master's mechanical keyboards. Unfortunately, there is no wrist rest again here, which would have been nice to see.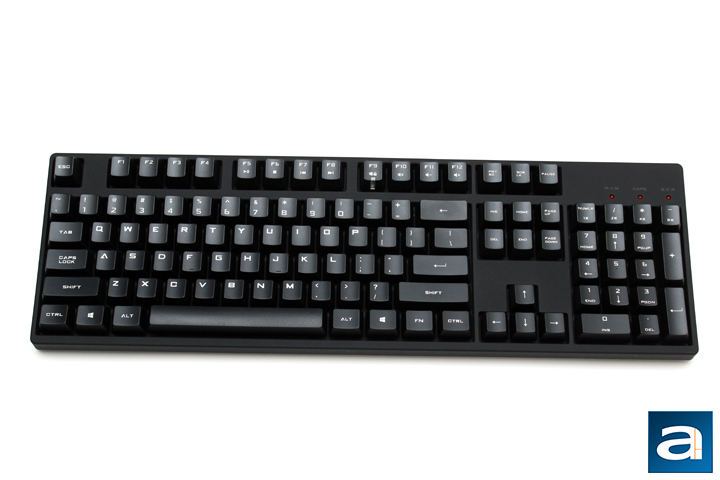 We have brought up the old saying "if it ain't broke, don't fix it" multiple times before, and the CM Storm QuickFire XT is no different. This keyboard looks exactly the same as the original XT, which is not necessarily a bad thing. The Cooler Master Storm QuickFire XT has been intended for the no-frills crowd, and its design is evidence of this. There are no flashy LEDs or edgy designs, but rather we have a quiet and conservative looking product. This follows in line with all of Cooler Master's clean keyboards, and they fit well in both the working and gaming environment. The rubberized surface on the top frame is nice to the feel, but it picks up dust easily. One change I would like to see is for Cooler Master to update the font on the QuickFire XT keycaps, with a cleaner look as seen on the Quick Fire XTi. Overall, I think the QuickFire XT has aged well in terms of appearance, because it still looks good for a three-year old design.
Pulling out the measuring tape, the Cooler Master Storm QuickFire XT is quite compact for a 104-key keyboard. With measurements of 440mm in width, 132mm in depth, and 29 mm in height, this is practically the same as the Quick Fire XTi. As for mass, this keyboard follows in line with the hefty weight, tipping the scale at 1.1kg. The keyboard's heft comes from the fact there is an embedded steel plate under the keys, making for better stability overall. This makes the build quality superb, as I have never felt like the keyboard would break during my usage. Little to zero flex is exhibited on the frame either. I have yet to doubt Cooler Master in terms of their build quality, and the QuickFire XT is just another fine example of this.
As for the layout, the Cooler Master Storm QuickFire XT came to us in a standard QWERTY ANSI 104-key layout. This should mean a few notable differences including the elongated, but single-row, Enter key, and an approximately fifty percent larger backslash key. Otherwise, most of the keyboard is laid out in the same way as every other keyboard sent to APH Networks. One Windows key is placed on either side near the Alt button, with an additional Function button on the right side of the keyboard. At the top right corner are three red LEDs for Caps, Num, and Scroll Lock, respectively. One thing I have noticed with the key caps themselves is how all the letters feel slightly raised. This is due to the etching of the keycaps, which are laser-etched. They should stand up to daily wear-and-tear, but your mileage may vary depending on your environment, usage, and so forth.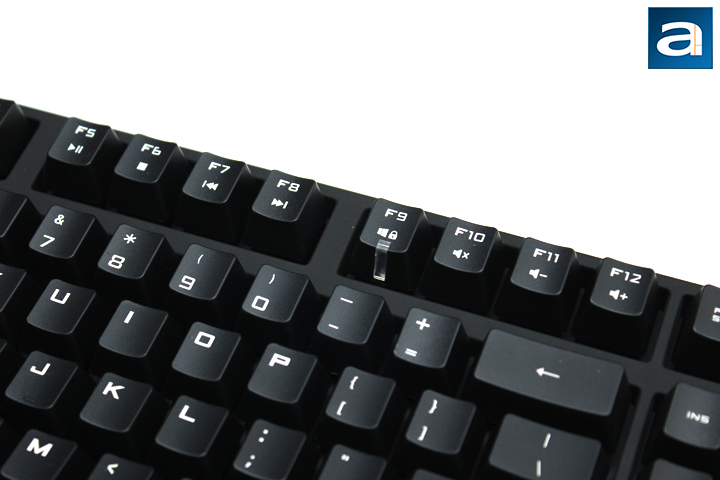 There are a few secondary functions to the keyboard, and all of these can be adjusted by pressing the Fn key with the button of your choice. Starting from F5 to F8, we have several media keys, including Play/Pause, Stop, Previous, and Next. These are standard on many keyboard nowadays, which is great to see. I use these keys daily, and I cannot go back to any keyboard without media controls, whether they are dedicated or secondary ones. F9 is the Windows key lock, which stops the Windows key from being activated. It glows red when this mode is on. This is useful for gamers, who can now play without worrying of their Start menu or bar popping up while in game. F10 to F12 are used for controlling the volume, with the ability to mute, decrease, or increase it.
Finally, there are four more keys, but they are not shown in the picture. This is the top row of the number pad, and this allows users to vary the repeat rates for each keystroke. I should note this actually combines repeat rate and repeat delay together. Thus selecting a higher repeat rate on the keyboard will increase the speed at which letters are repeatedly received, and decrease the delay for the computer to wait for repeating characters. On a day-to-day use, this is quite impractical, but this is very useful for gamers. As mechanical keys require a lift-off to repeatedly actuate, this allows gaming players to spam keys faster without the need to lift their fingers again. This is even more important for Cherry MX Blue switches, as we have here today, as quickly double tapping these keys require a bit more effort in comparison to other switch types.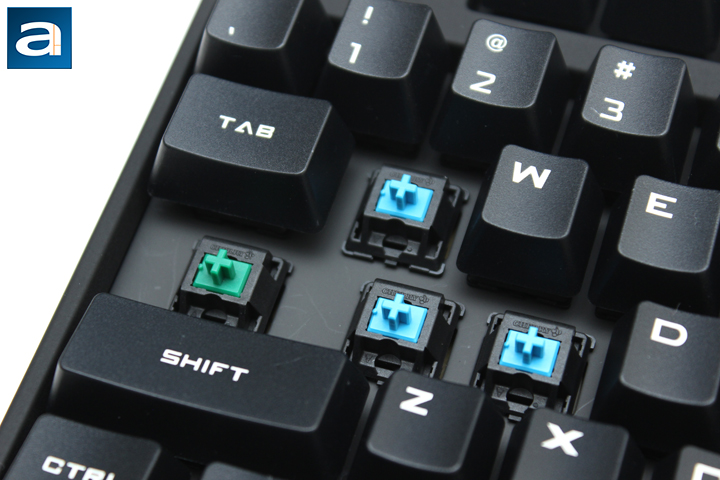 As for key rollover, the Cooler Master Storm QuickFire XT offers NKRO mode over PS/2, while only 6KRO over USB. NKRO is abbreviated for n-key rollover, and it refers to the number of keys which are independently scanned by the hardware. The larger the number, the more key presses detected regardless of other keys being pressed at the same time. In essence, this fixes ghosting issues found in cheaper and/or laptop keyboards. While ghosting is a bit of misnomer, and at times a marketing term, there are cases where keyboards will not be able to recognize more than one keystroke at a time, which can cause for missed keys. This can be frustrating when you are playing games, or even if you are just a very fast typist. Generally, 6KRO is usually quite sufficient, as it allows users to press six keys at a time, and the keyboard will recognize all six independent strokes. Nowadays, many keyboards come with NKRO over USB, but I did not really run into any issues here.
Before continuing on, one of the best part of the Cooler Master Storm QuickFire XT is its mechanical key switches. This section has been adapted from Jonathan's Thermaltake Tt eSPORTS Meka G-Unit review in October 2011. There are three main types of keyboards in the market today. The cheapest is the membrane keyboard, which is the easiest to make, but also has poor typing feel and response due to squishy keys. A scissor switch keyboard has its own independent key switch mechanism for each key, which delivers improved tactile response and typing experience. Modern scissor switch keyboards can be very good for everyday office use. Mechanical keyboards such as the QuickFire XT costs the most, because each key switch is an independent part.
Our unit of the Cooler Master Storm QuickFire XT features two types of switches, Cherry MX Blue and Cherry MX Green mechanical switches. These keys are rated to last up to fifty million keystrokes, just like other Cherry MX switches. Blue and Green switches are what I would call switches aimed at typists. Blue switches feature low resistance to typing, low actuation force of around 50g to trigger them, and an audible 'click' on every key press. On the other hand, Green switches feature the same audible feedback, but with a higher actuation force of 80g to trigger. Both feature a non-linear travel, with a tactile bump in the middle to tell you when the key has been actuated. Gamers can still use Cherry MX Blue or Green switches, but the real issue comes with double tapping, since it requires a bit more force and travel distance for it to be registered. Preference of which keys will come down to consumer opinion.
You might be wondering why Cooler Master would put in different types of switches into the same keyboard, and I too was wondering the same thing. In my talk with our contact at Cooler Master, he told me the real reasoning was to avoid accidental tapping of the keys. The Cherry MX Greens are placed strategically where users would have to purposefully hit them to actuate them. By putting them on things like the spacebar or Caps Lock, users would not accidentally activate them when resting their fingers on it. Other places where the green switch can be found include the Function key and the Shift keys. Personally, I think this is a smart idea, as the Green switches do not feel too drastically different from the Blue switches. Thus, this keeps a more consistent feel overall, despite the different colors.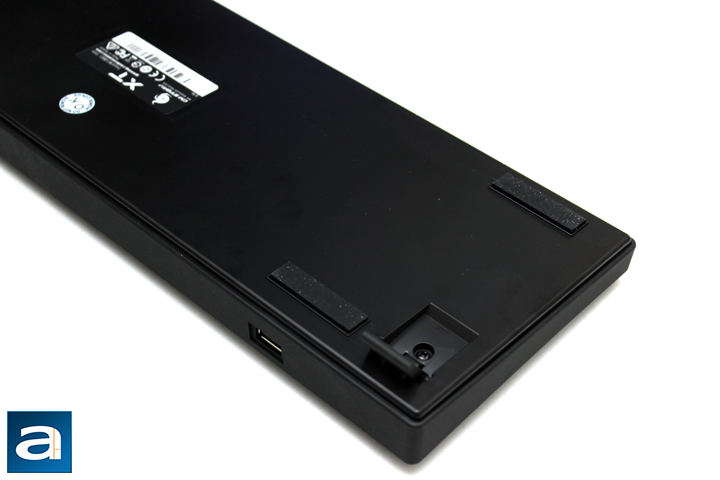 Flipping this keyboard onto its backside, the Cooler Master Storm QuickFire XT has the same underside as the original keyboard, which means we have the same four rectangular rubber pads to hold the keyboard in place. Two retractable feet are placed at the back to raise the keyboard if the user deems necessary. However, unlike the original, these two feet are wrapped with rubber, which should improve the grip between the keyboard and the surface it is placed on. With these two features in mind, users should not worry about the keyboard shifting unintentionally. At the back of the QuickFire XT is a full-sized USB input, where the included cable connects from the keyboard to the computer. The fully-braided USB cable measures at 1.8m in length.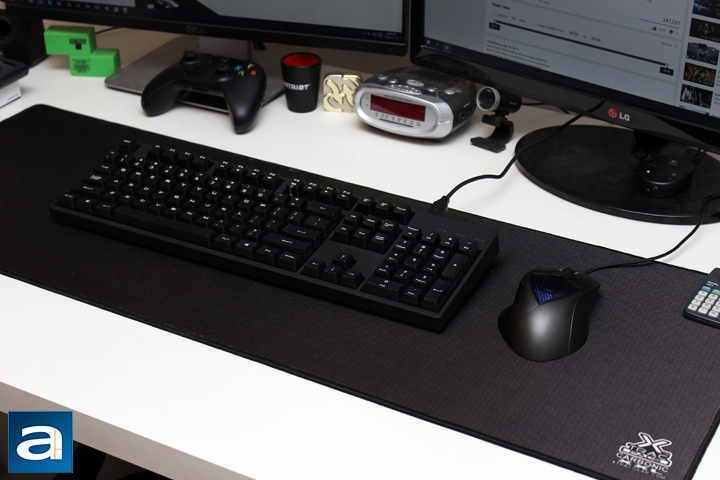 When I first tried this keyboard, I had some expectations in mind, considering this was not my first Cherry MX Blue keyboard. The last Blue switch keyboard I used was the Cooler Master Storm Quick Fire XTi. After reviewing many keyboards here at APH Networks, I can attest to the fact it takes a while to switch between flavors of mechanical switches. For example, I forgot how loud Blue switches could be in general. However, the Cherry MX Blues make this keyboard a pure joy to type on. It also makes you sound a lot more productive than you actually are. Joking aside, the clicky feedback is where the real greatness lies, as it gives a nice audible sound to each press. The Cherry MX Blue switches also provide good tactile feedback. For gaming, it is definitely louder noise in comparison to the Cherry MX Reds, and double pressing may be an issue, depending on the game or the genre of games. As for overall quality of the Cherry MX Blue switch, these are pretty much as I expect from any Cherry switch, which is excellent.
-----------------------------------------
The original QuickFire XT offered a no frills mechanical experience, and if you were hoping for a huge plot twist in the end, you will have to look elsewhere. However, this means the Cooler Master Storm QuickFire XT retains all the same things I liked from the original. For one, we have an excellently built keyboard. The embedded steel backplate, and even just the attention to detail, is great. There is zero flex or give anywhere in the frame of the keyboard, meaning it should stand up to the test of time. With Cherry switches underneath, the fifty million press rated switches should have no problem holding up its own end either. Cooler Master did make some small changes too, including adding some rubber ends to the rising feet, meaning the keyboard should not move around whether the feet are extended or not. As for the switches themselves, it is interesting to see the mixed Green and Blue switches as an option. I think it does its job in preventing accidental keypresses, but opinions may vary on this fact. The point is, however, users have the choice to still purchase other switch versions if they want, and Cooler Master is just providing another option. On the other hand, as this is a more budget-friendly keyboard, sacrifices have been made. For one, there is no backlighting of any sort, which I have started to miss more and more. Secondly, there is no wrist rest implemented or included with the QuickFire XT. Finally, there is no full N key rollover in USB mode, which is almost the norm nowadays for keyboards. After its initial launch, the Cooler Master Storm QuickFire XT can be found for around $85 USD, depending on the color of switches. After three years, this is still a competitive price for any Cherry MX mechanical keyboard. This QuickFire XT may be an exact clone of the original, making for a solid, dependable, no-extras product.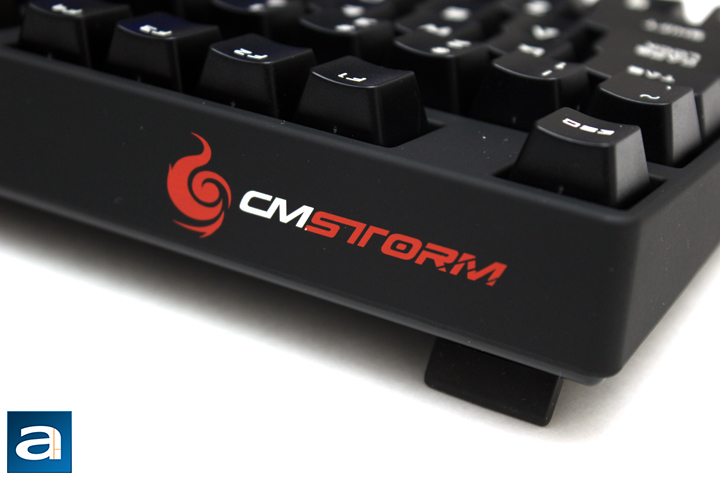 Cooler Master provided this product to APH Networks for the purpose of evaluation.
APH Review Focus Summary:
8/10 means Definitely a very good product with drawbacks that are not likely going to matter to the end user.
7/10 means Great product with many advantages and certain insignificant drawbacks; but should be considered before purchasing.
-- Final APH Numeric Rating is 7.3/10
Please note that the APH Numeric Rating system is based off our proprietary guidelines in the Review Focus, and should not be compared to other sites.
Like fine cheese, the Cooler Master Storm QuickFire XT has aged well, as it is still a great basic mechanical keyboard.
Do you have any comments or questions about the Cooler Master Storm QuickFire XT (Cherry MX Green/Blue)? Drop by our Forums. Registration is free, and it only takes a minute!