By: Aaron Lai
November 13, 2020
A few weeks back, I was driving home from a socially distant lunch meetup with Jonathan and a few other friends when Jonathan messaged me that my center brake light was not turning on. Sure enough, the light did not activate when I pressed the brakes, so I knew I had to get it replaced. I was also due for an oil change, so I took my car in and asked the shop what the cost would be to replace the bulb. The attendant told me it should be a cheap part and I should not be looking at anything more than thirty dollars. As I sat there waiting for them to return with the estimate, the attendant came back to me with a sheepish smile, clearly trying to hide the fact he made a mistake. As he read out the cost, he discovered the part was $150 plus labor. I was shocked and asked him why. He responded by telling me that GM does not sell the bulb by itself, but rather requires users to replace the entire enclosure in addition to the lights. This baffled me but also felt like par for the course for General Motors. Every other car manufacturer probably would just require users to replace the strip of lights or a single bulb, but instead I would have to swap out the entire unit. This would be like replacing your motherboard when you purchase a new graphics card. Thankfully, swapping out your parts in your computer is not as ridiculous as this, and today we have another value-oriented drive in the Crucial P2 500GB. This is meant to provide extra speed for users to swap out their spinning hard drives or even SATA-based solid state drives for a faster NVMe solution. How does this drive compare to those options or other value NVMe drives? Let us read on to find out!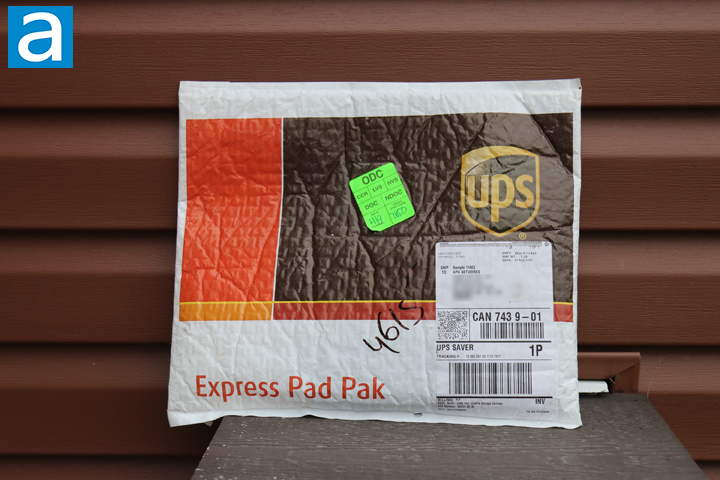 Today's review unit of the Crucial P2 500GB arrived from Brownsville, Texas. Traveling with UPS and their Worldwide Saver service, this bubble envelope arrived in good condition with no holes or scratches to be concerned about. As this is a floppy envelope, they generally do not show any wear or tear from shipping, unless something truly tragic happens. This envelope arrived to our APH Networks offices in Calgary, Alberta. In addition to our Crucial P2, we also have a Crucial P5 500GB inside, which I will be reviewing in the coming weeks.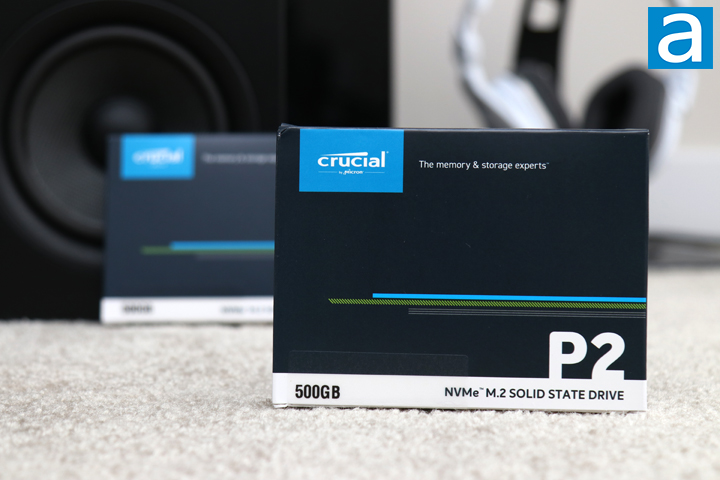 As you can see, Crucial has not exactly changed up much with their packaging. Even comparing with the previous Crucial P1, this box looks practically the same with only the change in model number. As such, the front shows off a navy-blue shell with some white accents. The top has Crucial's logo, which is a Micron Technology brand. Next to the lighter blue logo, we have a tagline of "The memory & storage experts". Otherwise, the product name is found at the bottom with a description of "NVMe M.2 Solid State Drive" and capacity of 500GB.
Before we continue on, I have grabbed the specifications from the manufacturer's website for your perusal:
Brand - Crucial
SSD series - P2
Warranty - Manufacturer's 5 Year Limited
Form factor - m2_2280
Sequential Read - 2300 MB/s
Capacity - 500GB
Sequential Write - 940 MB/s
Interface - PCIe G3 1x4 / NVMe
Specs - 500GB M.2 SSD • PCIe NVMe Gen 3 • 2,300 MB/s Read, 940 MB/s Write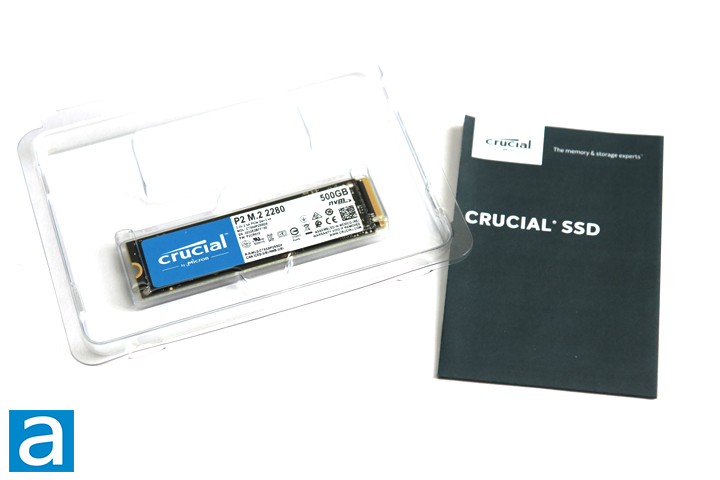 Out of the box, we have the Crucial P2 500GB in a plastic clamshell case. There is one piece of documentation regarding the Crucial P2, but otherwise there is nothing else included in the box. This is not too surprising as most SSDs nowadays just come with the drive itself. The documentation does cover warranty information, which is a standard 5-year limited warranty. This is pretty good considering most value-oriented drives have warranty periods of only three years.
---
Page Index
1. Introduction, Packaging, Specifications
2.
A Closer Look, Test System
3.
Benchmark: AIDA64 Disk Benchmark
4.
Benchmark: ATTO Disk Benchmark
5.
Benchmark: Crystal Disk Mark 6.0
6.
Benchmark: HD Tach 3.0.1.0
7.
Benchmark: HD Tune Pro 5.70
8.
Benchmark: PassMark PerformanceTest 10
9.
Benchmark: PCMark 7
10.
Benchmark: PCMark 8
11.
Conclusion