By: Aaron Lai
February 21, 2020
Prepping for a vacation is always quite fun. I often have a few routines I go through prior to leaving. For example, I would start by unplugging things I do not need to leave plugged in, such as my television, random appliances, and my computer. I would also then make sure to lower my thermostat to prevent wasting heat while I am away. In addition to these, I also ensure there is nothing seemingly strange in my utility room, such as leaks or other odd signs, just in case there are any signs of worse things to happen. I then make sure I pack the night before my departure, so that I do not forget anything and have time to add things last minute. I also pack a printed list of emergency contacts in case I am in a situation where I lose my phone but need to contact people. In addition to all of this, I obviously make sure I have all the necessary travel documents, such as my passport and cash. In doing this, I also empty out my wallet of unnecessary items so that if I were to lose my wallet, I would lose as little as possible. This time around, as I prepped for my trip to Texas, I wanted a way to secure my house from thieves and strangers coming in and taking my possessions. The previous D-Link DCS-8010LH was a small compact security camera, but was limited to the indoors only. However, today's review unit of the D-Link DCS-8600LH now comes with a weatherproof design with temperature resistance for typical Canadian winters. It also now records at full 1080p resolution, in addition to offering some other neat features. How will this camera perform and is it already ready for our Calgary weather? Let us read on to find out!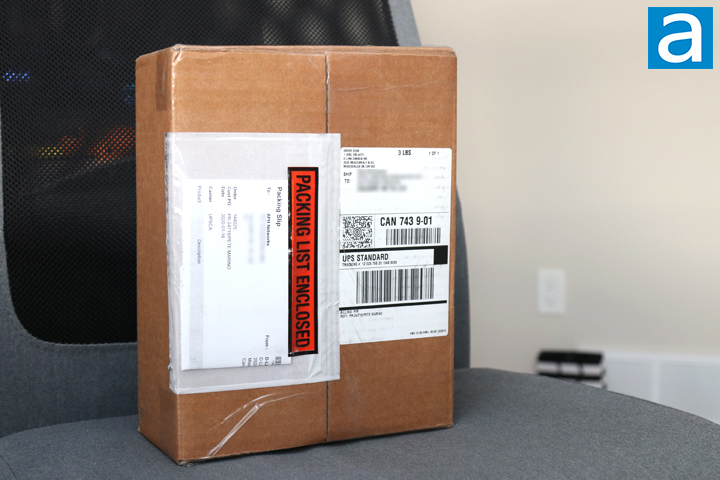 Today's review unit of the D-Link DCS-8600LH arrived via UPS and their Standard ground service. This box came from D-Link's Canadian offices in Mississauga, Ontario, a city in the Greater Toronto Area. Thankfully, the UPS people delivered the box in excellent condition with no real issues to speak of. There are no dents or bruises on the brown corrugated cardboard box and all of the edges are sealed off with packing tape. Inside, we have the D-Link DCS-8600LH with some packing paper to protect the inside contents.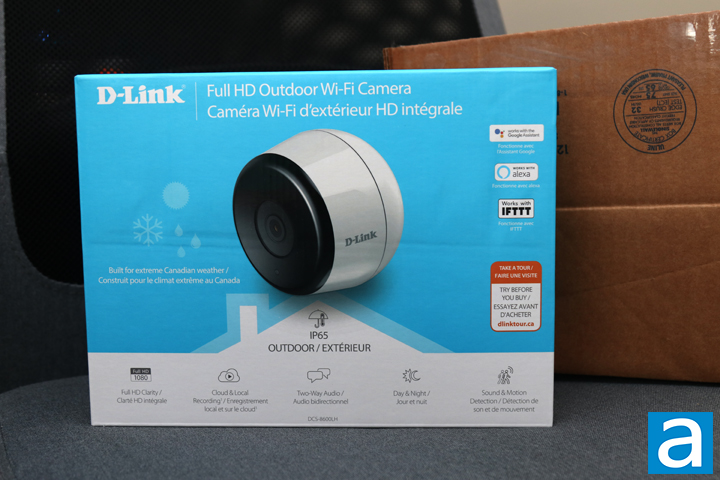 Out of the shipping container, we have the retail container of the D-Link DCS-8600LH in the typical light blue theme. The camera itself can be found in the middle with the company logo at the top left corner. A description of "Full HD Outdoor Wi-Fi Camera", as well as its translation in French, can be found above this image. Interestingly, you can also see how D-Link thinks this camera is "built for extreme Canadian weather", which is something we will explore later on. Some other logos show this camera is compatible with both Google Voice and Amazon Alexa, as well as IFTTT. Other features can be found on the bottom of this box, including its Full HD recording resolution, Cloud and Local recording, Two-Way Audio, Day and Night Recording, and Sound and Motion Detection. Once again, we will explore these features later on in our review.
Before we continue on, I have obtained the specifications from the manufacturer for your perusal:
Product Description: Full HD Outdoor Wi-Fi Camera
Video Compression: H.264
Max. Resolution: 2 Megapixel (Full HD)
Max. Frame: 1920x1080 @ 30 fps
Day & Night- IR LED (Illumination Range): 7 Meters
Focal Length: 3.26mm
Aperture (F no. ): F2.2
Angle of View (Horizontal / Vertical): (H) 115° (V) 59° (D) 135°
Audio: Two-Way
Network Connectivity: Wireless
Wireless IEEE Standard: 802.11b/g/n
Power Input: 5 V DC 2 A (Micro-USB)
Max. Power Consumption: 3.95 watts
Operating Temperature: -25 to 45 °C (-4 to 113 °F)
Dimension (W x D x H): 88 x 88 x 69.6 mm (3.46 x 3.46 x 2.74 in)
Net Weight: 290 g
Indoor / Outdoor: Outdoor
Digital Zoom: Yes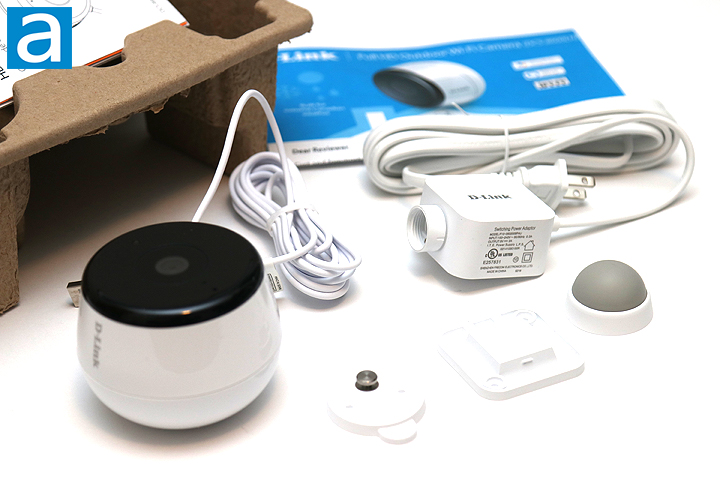 D-Link has packaged their DCS-8600LH in a brown hard-shell cardboard carton with plastic bags separating the camera and its accessories. The camera is also wrapped in lots of shrink wrap to prevent any surface dings or scratches from appearing. Other items found inside include a magnetic mount and wall mounting items as well as a power cable for the camera. Some documentation is also included inside, including a quick start guide and some other information. Just for your information, the camera comes with a single year of limited warranty coverage.
---
Page Index
1. Introduction, Packaging, Specifications
2.
Physical Look - Hardware
3.
Configuration and User Interface
4.
Sample Videos and Analysis
5.
Conclusion