By: Aaron Lai
October 28, 2022
I remember at the beginning of 2018, a few of my friends thought it would be fun to get into streaming. For one, it was pretty easy to start, since they had the setup to do so already. One of my friends was going to stream his VR games, since it was a good niche to cover. He kept at it and even bought a green screen to provide some immersion for his watchers. Another one of my friends got pretty involved, building up her community until she had a decent following. As for me, I may have thought about it, but I never found a game I would want to stream. I joked about doing a first-time ranked queue stream in League of Legends, as I had never done anything competitive in that game. I also contemplated playing more single player games. However, the biggest roadblock was building a consistent community of watchers, because I could not keep a consistent schedule of streaming and I was not really good at any game. As such, I never really amassed more than around thirty followers, most of which I knew before I started streaming. It definitely is not the equipment that holds me back, but the time commitment required on top of having a full-time job and writing reviews for APH Networks, along with other personal responsibilities, means I will never do it seriously. If you are interested in streaming, you can definitely start with anything, but I think it is important for streamers to have good audio and video solutions. Today, we have the GAMDIAS IRIS M1, which seeks to meet the demands of capturing you while you play games or for use in the work-from-home office during meetings. As a webcam, how does it perform and is it up to the task of capturing me while I am gaming? Let us read on to find out!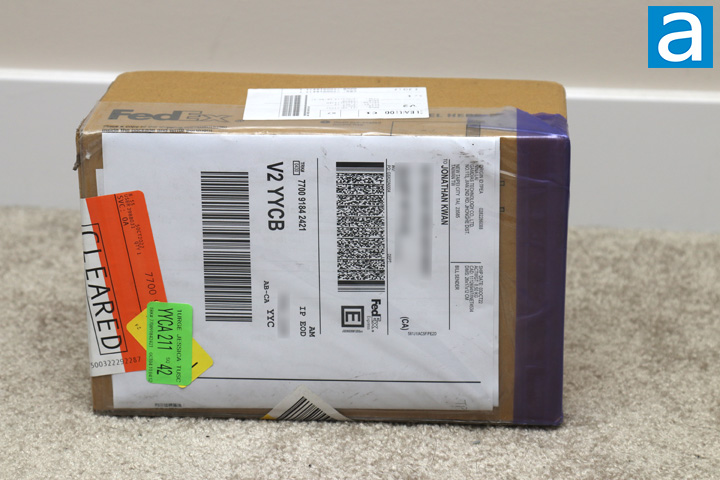 Today's review unit of the GAMDIAS IRIS M1 arrived from GAMDIAS' offices in New Taipei City, Taiwan. Traveling with FedEx and their International Priority service, this box arrived to our offices in Calgary, Alberta, Canada, in excellent condition. There were no notable bruises or dents around the box to be concerned about. This is pretty great considering how far the box has traveled to get to our door. Inside, GAMDIAS packaged this box full with air pockets and bubble wrap to ensure the contents arrive safe and sound.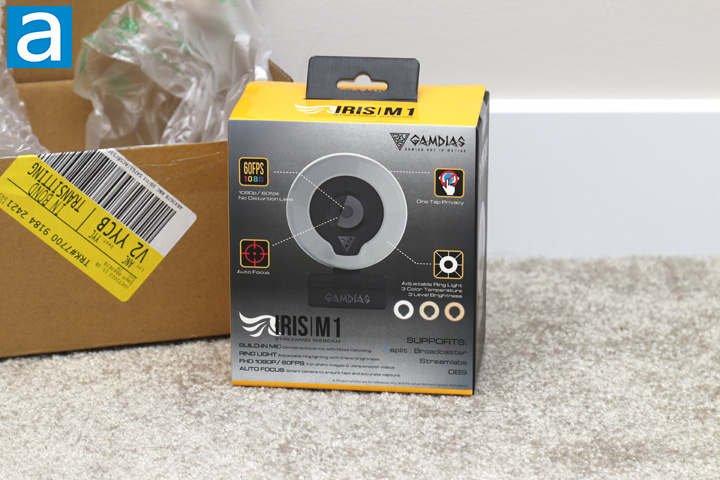 I do not say this often, but the GAMDIAS IRIS M1 came in a rather unappealing box. The front seems to be a strange mix of black and white printing with random areas given color. The result is that most of the images are in grayscale, including the image of the webcam, the GAMDIAS logo, and the product name. The only things that are in color are the four product feature highlights on the front. Underneath the product name, we also have a list of four more features. The rest of the box explains other features with the IRIS M1, and we will explore them later in our review.
Before we continue on, I have grabbed the specifications from the manufacturer's website so you do not need to see the hideous box anymore:
Model: IRIS M1
Supported Resolutions
- 16:9: 1920 x 1080, 1280 x 720, 1024 x 576, 640 x 360
- 4:3: 1280 x 960, 800 x 600, 1024 x 768, 640 x 480, 320 x 240, 160 x 120
Camera Mega Pixel: 2
Focus Type: Face Based Autofocus
Video Format: MJPG, YUY2
Lens: Distortion <1.0% Glass Lens
Built-in Mic: Omnidirectional
Diagonal field of view (dFoV): 73°
Height: 75.54mm
Width: 56.46mm
Depth: 65.95mm
Cable Length: 1.5m
Weight: 122.4g
Mounting Options: L-shaped joint and Tripod (Not included)
Ring Light: Yes
Adjustable Brightness: 3 Level
Adjustable Light Color: 3 Color
Privacy Cover: Included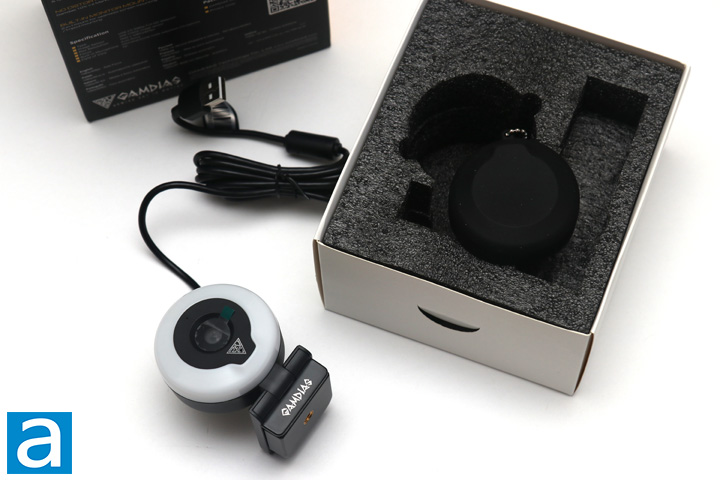 Out of the box, we have a smaller white cardboard box with a black foam insert to protect everything inside. The GAMDIAS IRIS M1 can be found slotted in a large insert area with its cable wrapped by a cable tie. A rubber privacy cover is also included for a physical reassurance that the device is not capturing anything unintentionally. I do appreciate this physical cover included with the IRIS M1. A small quick start manual is also included to help users get set up with their webcam.
---
Page Index
1. Introduction, Packaging, Specifications
2.
Physical Look - Hardware
3.
Sample Videos and Analysis
4.
Conclusion