By: Aaron Lai
December 10, 2021
In my many Discord servers with my friends, we have many different nicknames for ourselves, depending on which server we are in. For the most part, I think everyone already knows my default name so I do not often change it. However, in one server, I am nicknamed "SingaMongo". While the latter part of the name is shared among all of the members of the group, the members of the server all seem to think I am a "singer man" since I have occasionally been caught with a microphone in front of me on Sunday mornings at church. For some context, I play with a couple of worship teams at my church on the electric bass. I do not actually like singing, but have occasionally been told to do so. While there are some others that think I should always be given a microphone, especially to hear me say "oops" when I play a wrong note, I genuinely do not like being captured. I do not really like hearing my own recorded voice. However, today's microphone may change this, as we have yet another computer microphone. We have reviewed the ROCCAT Torch previously, but that one was targeted at gamers with multiple pickup patterns and extra adjustment knobs or sliders. Today, we have the Neat Skyline, a microphone that is made more for general purpose work, whether it means capturing for content creation like podcasts or music or for use in day-to-day scenarios like online meetings and teleconferencing calls. How will the Skyline perform in our tests, and will I be a bit more willing to sing into this one? Let us read on to find out!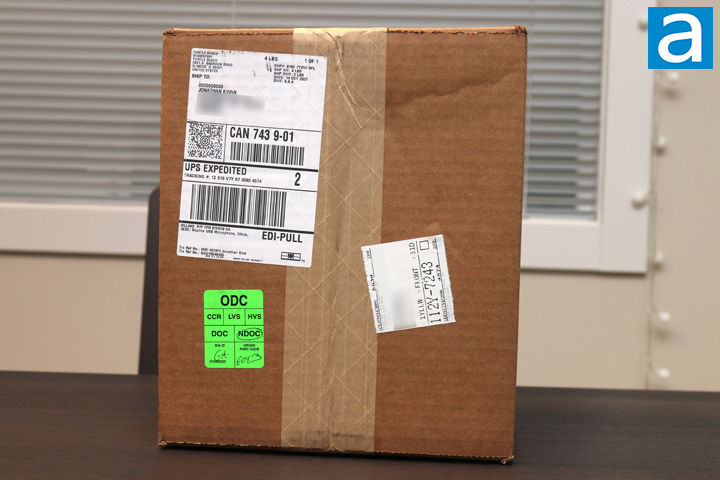 Today's review unit of the Neat Skyline arrived from parent company Turtle Beach's offices in Elwood, Illinois. Traveling with UPS and their Expedited service, this brown corrugated cardboard box arrived at our APH Networks offices in Calgary, Alberta, Canada in excellent condition and with no damage to be too concerned about. They also packed this microphone in lots of packing paper to protect the product inside.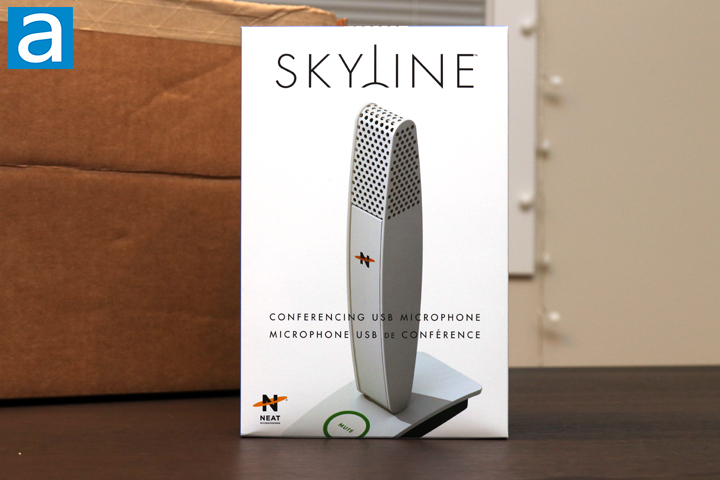 The retail box of the Neat Skyline is kept pretty clean with the microphone displayed on a white background. The product name is stylized at the top with a description of "Conferencing USB Microphone" underneath. The Neat Microphones logo can be found at the bottom, but the rest of the front panel is minimal. Around the back, we have some more pictures of the Skyline as well as some features and specifications of the desktop mic. For some background, the founders behind Neat Microphones started Blue Microphones in 1995. It was not until earlier this year that Turtle Beach acquired Neat Microphones, expanding the company's portfolio to include both Neat and ROCCAT.
Before we continue, I have obtained the specifications from the manufacturer's website for your perusal:
Features
Desktop work from home / learn from home USB microphone with crystal clear, high-quality digital audio
Ideal for conferencing, streaming, podcast production and content production
High-resolution 24 bit/96 kHz audio, Mac or PC — easy plug 'n play operation
Illuminated Mute button for instantly silencing the Skyline when you don't want to be heard
Includes 2 m (6') Type C to Type A USB cable for easy connection to your computer
Available in either black or white finishes and comes with a 2-year limited warranty
Specifications
Transducer Type: Permanently polarized condenser capsule
Polar Pattern: Cardioid
Sample Rate: 96 kHz
Bit Depth: 24 bit
Maximum SPL: 122 dB SPL
Product Weight: 6.3 oz / 179 gr
Product Dimensions: 7.75" x 4.75" x 2"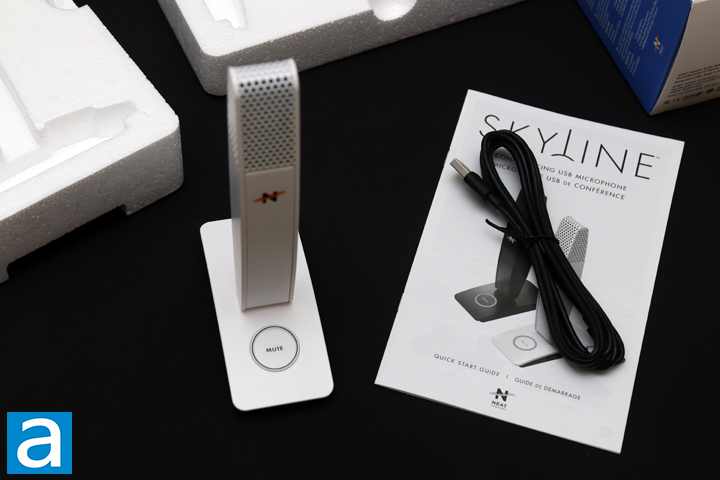 Out of the box, the Neat Skyline is packaged in a light Styrofoam shell with a plastic bag wrapped around the microphone and USB cable. As mentioned in the features, we have a 2.0m USB Type-C to Type-A cable to connect the microphone to your computer. Otherwise, Neat provided some documentation to let users know how to set this microphone up. There is also some warranty information. For your knowledge, Neat provides a two-year warranty with the Skyline, which is pretty typical for consumer electronics.
---
Page Index
1. Introduction, Packaging, Specifications
2.
Physical Look - Hardware
3.
Recording Performance Tests
4.
Conclusion