By: Aaron Lai
May 13, 2022
I was recently in a game with a few of my friends as we were playing some League of Legends. We had a full five-man stack, so we were all focused on the game, even if it was the casual ARAM mode. Partway through the game, one of my friends was playing a marksman and throwing axes at the opponent. It was clear he was solely focused on getting the kill, so he did not realize his own health until it was too late. His character died and his screen turned grey. However, right before he did, his last axe landed and also secured him a kill. Laughing in his misery quickly turned to success, he yelled "Even in death I... ahh eerr ehh uhh". We all expected something legendary or adrenaline-fueled, but it was also clear he had not thought how far he would go with this. We all laughed at the moment, especially since it seemed like the pressure for a quotable moment turned against him. Thankfully, it still is something we quote to this day, but not necessarily for the reasons he would like. It is clear that sometimes you can have impressive first impressions, but what really matters is the finish or the last moment. Neat Microphones has sent us three of their microphones, including their Skyline, Bumblebee II, and King Bee II, all with generally positive results. However, with our microphone today, the Neat Worker Bee II, how does this perform, and will this keep up with the rest of Neat's impressive impressions? Let us read on to find out!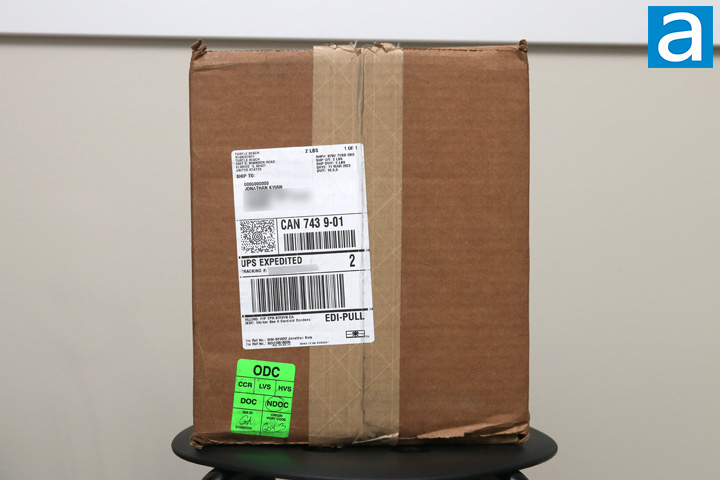 Today's review unit of the Neat Worker Bee II arrived from Turtle Beach's fulfillment center in Elwood, Illinois. This brown corrugated cardboard box traveled to our APH Networks offices in Calgary, Alberta, with UPS and their Expedited service. Thankfully, everything arrived in excellent condition with no obvious signs of damage externally. Inside, we have lots of packaging material to keep the microphone safe. Interestingly, this box is quite a bit smaller than the one that was sent for both the Bumblebee II and the King Bee II, but this will become more obvious why as we open up this box.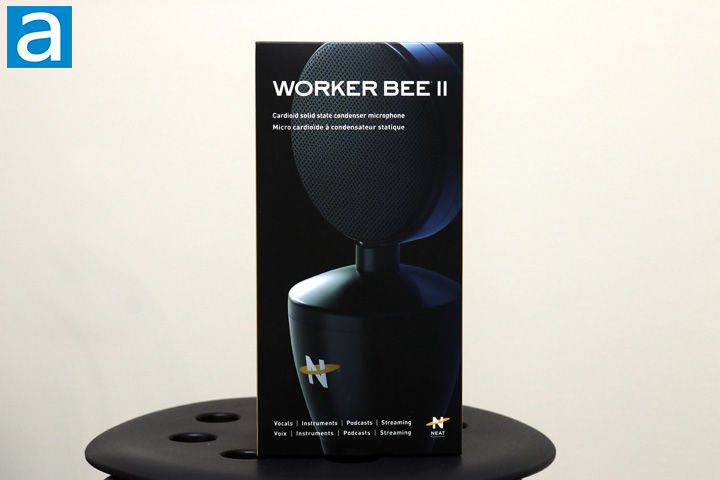 Similar to the other Neat microphones with the Bee name, the Worker Bee II has a black and yellow retail container, although the yellow is not seen unless you look at the side panels. The front shows off the Worker Bee II close-up, with the product name at the top and the Neat logo at the bottom. Underneath the product name, we have a description of "Cardioid solid state condenser microphone". At the bottom, Neat also lists the Worker Bee II can be used for capturing vocals and instruments as well as for use with podcasts and streaming. We will see if this is the case as we continue in our review.
Before we continue on, I have grabbed the features and specifications from the manufacturer's website for your perusal:
Features
Cardioid solid state condenser XLR microphone with tight pickup pattern
Ideal for recording, podcasting, streaming, and gaming in untreated rooms
Perfect for vocals, streaming, guitar amps, brass, drums, and other "big" sounds
Proprietary 25 mm medium diaphragm condenser capsule with internal shockmount
Tight pickup pattern allows recording, podcasting, streaming and gaming in untreated rooms
Beautifully styled modern design; custom Class-A discrete electronics for superb audio quality
XLR balanced output allows for long cable runs without extraneous noise pickup
Specifications
Transducer Type: Permanently polarized 25mm diameter condenser capsule
Polar Pattern: Cardioid
Frequency Response: 20 Hz – 20 kHz
Sensitivity: 19.0 mV/Pa @ 1 kHz (1 Pa = 94 dB SPL)
Output Impedance: 50 ohms
Rated Load Impedance: >1k ohms
Maximum SPL: 145 dB SPL (2.5k ohms, 0.5% THD)
S/N Ratio: 83 dB-A (IEC 651)
Noise Level: 11 dB-A (IEC 651)
Dynamic Range: 34.0 dB @2.5k
Power Requirement: +48V DC phantom power (IEC 268-15)
Product Weight: 0.93 lbs/0.42 kg
Product Dimensions: 6.25" x 3"
Includes: Swivel-mount stand
Connectivity: XLR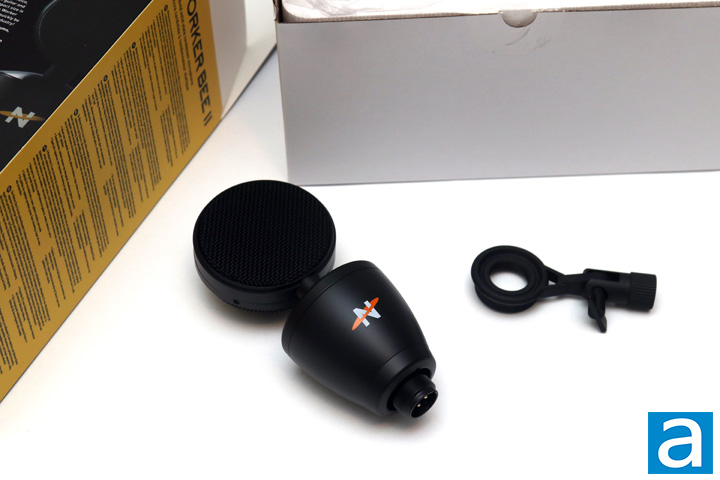 The box is much notably smaller than the other microphones in the Bee lineup, but it is still packaged the same. Inside the outer retail box, we have a white cardboard box. A large foam insert sits inside to hold the Neat Worker Bee II while it is contained in a clear plastic bag. A separate bag also holds the included microphone swivel-mount adapter, as you can see in the photo above. Neat has also included some documentation containing use case and quick start information. Otherwise, there is not much else to look at, so let us take a closer look at the Worker Bee II itself.
---
Page Index
1. Introduction, Packaging, Specifications
2.
Physical Look - Hardware
3.
Recording Performance Tests
4.
Conclusion