By: Jonathan Kwan
September 4, 2015
In March 2014, three weeks before I was supposed to receive my Iron Ring, I received an email from the undergraduate office at the university. "It appears that you are missing one tech elective," the program coordinator explained. "Being deficient in a tech elective will make you ineligible for both the Iron Ring ceremony and graduation in June. In light of this, I will have to remove your name from the Iron Ring list." At that point, my heart sank. How can it be? After a bit of kicking myself on how I could make such an elementary mistake in forgetting to take a course, I consulted with the undergraduate program director to see what options I had. There were no electrical engineering technical electives in the spring semester, and since I was planning to start my graduate studies in fall, it made things a bit complicated. As it turned out, with departmental consent, I was allowed to take one out of discipline technical elective. Being a little desperate and, at the same time, quite curious, I accepted the offer to try something new. Therefore, in May to June 2014, I fulfilled the requirements of my degree with a fourth year petroleum engineering technical elective. In those two months, I learned a lot. Being open to try on something new expanded my perspective and knowledge in another engineering discipline. I think this is one principle we can all live by, and it is not just about school. Recently, OCZ released the Trion 100 solid state drive (Yes, it is pronounced try-on). What exactly are they trying on? This is the company's ultra-budget drive, and being equipped with triple level cell flash memory and a Toshiba TC58 controller, this SSD was not even developed by OCZ. Instead, it was made by their parent company Toshiba, and sold under the OCZ brand. Is OCZ trying on something new? I think so. To see if OCZ's Trion 100 is worth trying on in your own computer as well, we tried one on in ours first to find out.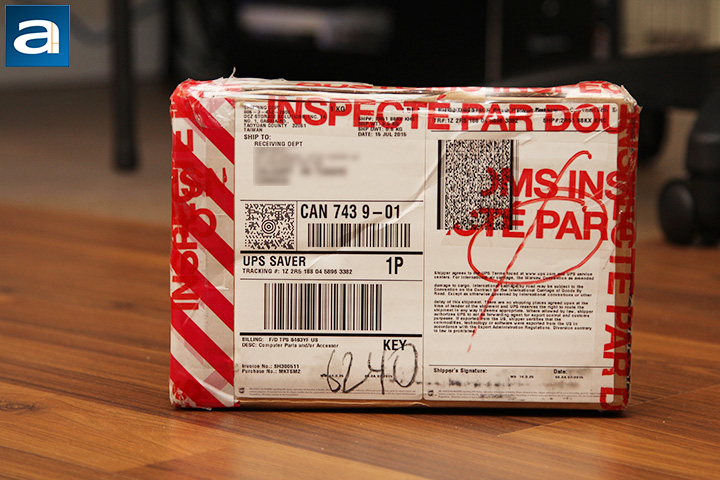 Our review unit came in a relative compact, brown corrugated cardboard box from OCZ's Taiwanese headquarters to us here in Calgary, Alberta, Canada using UPS Saver. Since I was on vacation at that time, my colleague Aaron Lai took the delivery. UPS Saver is always a quick way to get things across the ocean; from the time it was picked up in Taiwan to the instance it landed on our doorstep was less than two days. This included some time where Canadian customs had a fun time ripping apart the package to see what was inside. I am not entirely sure what prompted them to open it, but they went in as far as the retail box and stopped there -- the product packaging was still sealed.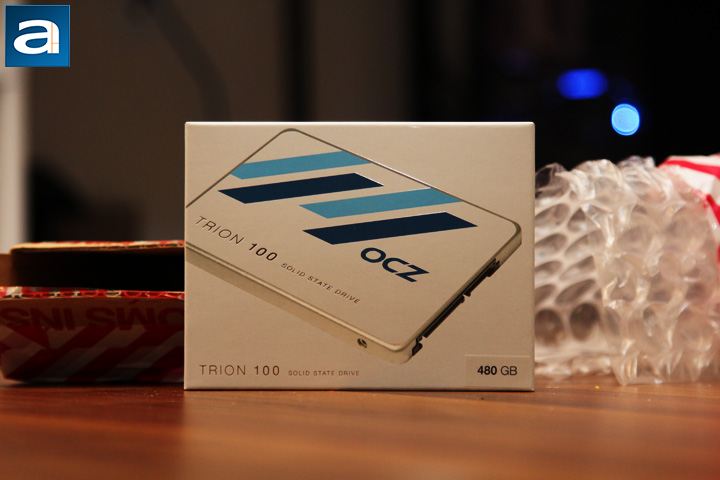 Our review unit of the OCZ Trion 100 480GB came in a compact and lightweight box, and its design is consistent with the company's latest lineup. The dominant color for OCZ's ultra-budget SSD is white, as compared to the ARC 100 in blue and Vector 180 in black. In my opinion, the company's marketing team has done a wonderful job at slapping together a package that ensures people know what is inside, while keeping the interface clean and visually appealing. The white, navy, and teal color scheme is taken directly from OCZ's rebranding efforts after its purchase by Toshiba. A photo of the SSD itself occupies most of the room on the box. At the bottom, the line "Trion 100 Solid State Drive" in silver text tells you this is a Trion 100 solid state drive, just in case you did not see it in the photo above. Meanwhile, a label on the right indicates its 480GB capacity. Product details and specifications can be found at the back of the package.
Speaking of specifications, before we move on, let us take a look at the specifications of this drive, as obtained from the manufacturer's website:
PERFORMANCE
Max Read: 550 MB/s
Max Write: 530 MB/s
Max Random Read: 90,000 IOPS
Max Random Write: 54,000 IOPS
Steady-State Random Write: 3,200 IOPS
ENDURANCE
TBW (Total Bytes Written): 120 TB
Daily Usage Guidelines: 110 GB/day
PHYSICAL
Usable Capacities (IDEMA): 120GB, 240GB, 480GB, 960GB
NAND Components: Toshiba A19nm Triple-Level Cell (TLC)
Interface: Serial ATA (SATA) 6Gb/s (SATA III)
NAND Controller: Toshiba
Form Factor: 2.5-inch, 7mm height
Dimension (L x W x H): 100.00 x 69.85 x 7.00 mm
Weight: 48g
RELIABILITY / COMPATIBILITY
MTBF: 1.5 million hours
Product Health Monitoring: Self-Monitoring, Analysis and Reporting Technology (SMART) Support
Serial ATA (SATA): Fully compliant with Serial ATA International Organization: Serial ATA Revision 3.1. Fully compliant with ATA/ATAPI-8 Standard Native Command Queuing (NCQ)
Operating System: Windows / Linux / Mac OSX
Power Requirements: Standard SATA Power Connector
Targeted Applications: Client desktops and laptops
ENVIRONMENTAL
DevSlp Power: 6mW
Power Consumption: Idle: 830mW, Active: 4.8W
Operating Temperature: 0°C ~ 65°C
Storage Temperature: -45°C ~ 85°C
Shock Resistance: 1500G/0.5ms
Vibration (Operational): 20G (10-2000Hz)
Vibration (Non-operational): 20G (10-2000Hz)
Certifications: UL C/US, FCC, CE, C-Tick, KCC, BSMI, VCCI, WEEE, CSA
ADDITIONAL FEATURES
Performance Optimization: TRIM (requires OS support), Idle Time Garbage Collection
Service & Support: 3-Year ShieldPlus Warranty, Toll-Free Tech Support, 24 Hour Forum Support, Firmware Updates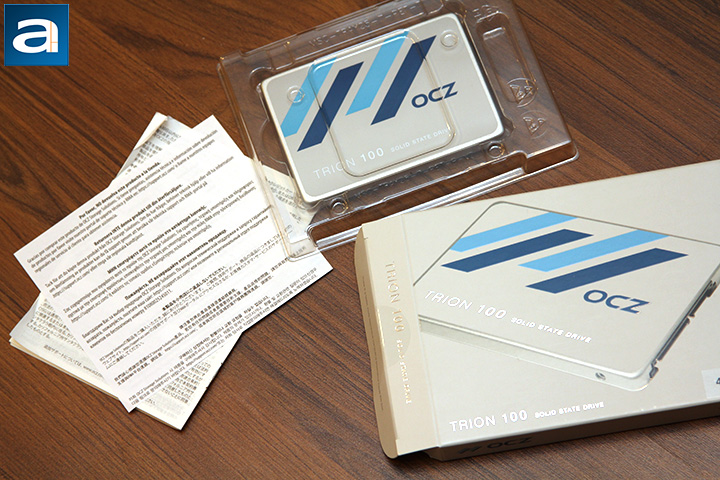 Upon opening the box, you will find almost nothing included from the factory. This is expected, considering this is a budget drive. Clipped between two clear plastic tray pieces is the OCZ Trion 100 480GB. Unless you count an installation guide and warranty information card as accessories, there is quite literally nothing else from the manufacturer.
---
Page Index
1. Introduction, Packaging, Specifications
2.
A Closer Look, Test System
3.
Benchmark: AIDA64 Disk Benchmark
4.
Benchmark: ATTO Disk Benchmark
5.
Benchmark: Crystal Disk Mark 3.0
6.
Benchmark: HD Tach 3.0.1.0
7.
Benchmark: HD Tune Pro 4.60
8.
Benchmark: PassMark PerformanceTest 8.0
9.
Benchmark: PCMark Vantage
10.
Benchmark: PCMark 8
11.
Conclusion