By: Aaron Lai
May 29, 2020
When I was in Kindergarten, I remember we had quite a few activities to do even within a classroom. This included things like reading, writing in your journal, doing math, as well as more hands-on things like playing with marble tracks, puppets, or the sand and water pit. Unfortunately, some of these were more exclusive because not everyone could do them at the same time. Just by reading the list, you can probably tell many kids went straight for the sand and water pit. For a while, I also really wanted to go to the pit. The pit we had was a large square sand pit that was dry and easy to build sculptures or scoop sand. The water pit, on the other hand, was a separate unit that had water flowing through plastic routes. After some patient waiting, it was my turn to go to the elemental pit with my friends. However, it was not until I tried it out when my opinion for this activity changed. Unfortunately, some less-behaving classmates mixed the two elements together. The sand pit then became sticky, while the water pit would be full of gritty sand. Worse yet, the sand ended up in my hands, on my clothing, and in my name tag protector. I ended up spending the rest of the class just trying to get the sand out of my name tag. After one day at the pit, I promised I would never go back there again. I do not think it was just because it made a mess, but I was mainly averse to feeling grit everywhere. On the other hand, I do like to keep things clean, including my electronics. Today, we have the Philips ActionFit Wireless Headphone ST702. While we have seen many true wireless earphones before, we have yet to see one that boasts its own cleaning solution until now. So how does this work, and do they still function well as true wireless earphones? Let us read on to find out!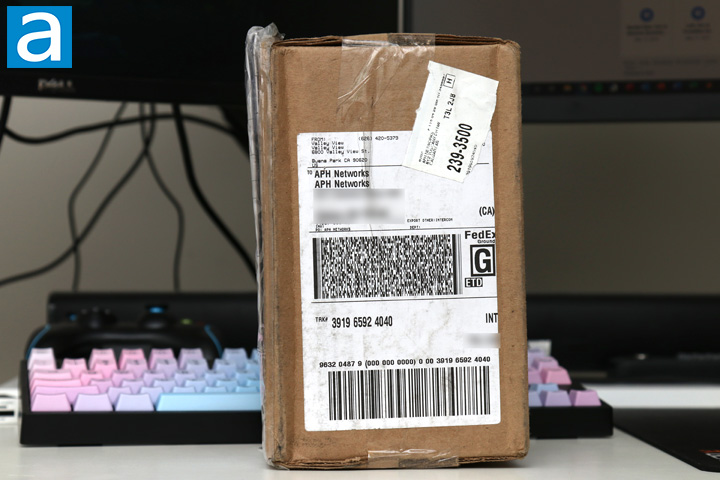 Today's review unit of the Philips ActionFit Wireless Headphone ST702 arrived from Philips' American offices in Bueno Park, California, USA. Traveling via FedEx and their standard Ground service, this brown corrugated cardboard box arrived in a slightly beat up condition, but with nothing too concerning to see. Interestingly enough, the packing tape at the top was easy to peel off, as it did not seem to be well-sealed. Inside, Philips packaged their wireless headphones with a bunch of packing paper to prevent any damage to the product inside.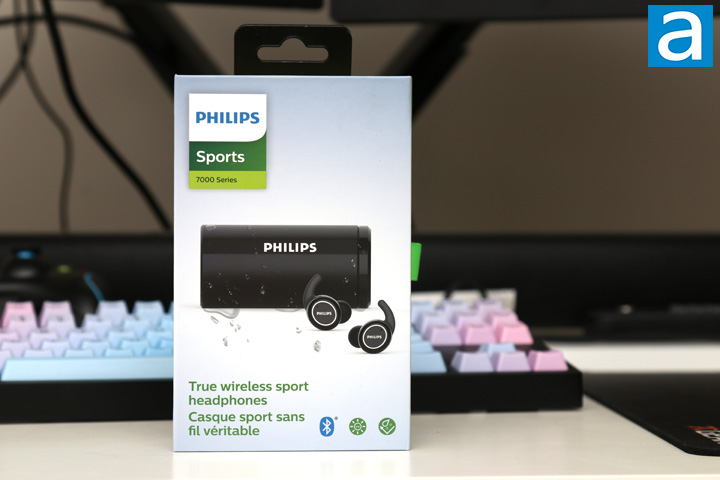 This is not the first Philips product we have looked at before, but it is a first for myself. Even so, there is a familiarity to this product, at least when it comes to its retail packaging. If I look at the things around my house, I have a few Philips products, including their Hue lighting system and a Sonicare electronic toothbrush. While these all operate for different purposes, the box provided for the ActionFit Wireless Headphone ST702 today has something about it that fits in with the rest of their products. Moving on, the front shows off the case and the headphones that are enclosed inside. The top shows this product is indeed from Philips, and that they are part of their "Sports" lineup. At the bottom, we have a description of "True wireless sport headphones" in both English and French. To its right, we have a few symbols to highlight a few features, including the fact these operate over Bluetooth, have UV lighting, and are splashproof. We will explore these features later on in our review.
Before we move on, I have obtained the specifications from the manufacturer's website for your viewing pleasure:
Design
- Color: Black
Sound
- Acoustic system: Closed
- Magnet type: NdFeB
- Impedance: 16 Ohm
- Speaker diameter: 6 mm
- Frequency range: 20 - 20,000 Hz
- Sensitivity: 94 dB
- Diaphragm: PET
Connectivity
- Bluetooth profiles: A2DP, AVRCP, HFP, HSP
- Bluetooth version: 5.0
- Maximum range: Up to 10 m
Convenience
- Volume control: Yes
- Call management: Answer / End call, Reject call, Switch between call and music
Accessories
- USB cable: Yes
- Charging case: Yes
- Ear caps: 3 sizes
- Quick start guide: Yes
Power
- Battery type: Li-Polymer
- Rechargeable: Yes
- Standby time: 100 hr
- Talk time: 6 hr
- Music playtime: 6 hr
Product dimensions
- Cable length: 8 cm
- Height: 3.9 cm
- Weight: 0.064 kg
- Width: 3.81 cm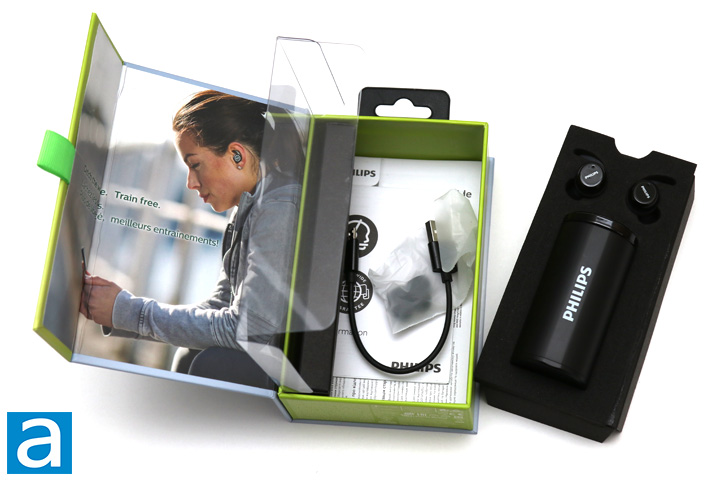 Philips has packaged these headphones really well, as the ActionFit Wireless Headphone ST702 is held in a large foam bracket behind a clear plastic shell. Underneath this foam bracket, we have a bit of documentation regarding instructions for setup and controls, as well as some warranty information. On the side, we have a thin cardboard box that holds a small bag filled with multiple ear tips. This includes a small and large size, in addition to the medium-sized tips installed by default. This side box also contains a short micro USB to USB cable that measures 8cm in length. I really am disappointed to see this older connector, as everything really should be using USB Type-C nowadays.
---
Page Index
1. Introduction, Packaging, Specifications
2.
Physical Look - Hardware
3.
Subjective Audio Analysis
4.
Conclusion