By: Aaron Lai
September 7, 2018
While I like different genres of games such as first person shooters, role-playing, platformers, racing, and more, I have recently been enjoying more multiplayer games. Whether it is the hot kitchen of Overcooked, the space traveling of Lovers in a Dangerous Spacetime, or casual party games from Jackbox Games, they all are fun in their own regards. I purchased several collections of Jackbox packs and we were playing a game called Drawful 2. In essence, the idea of the game is to draw the cue you are given and get other people to guess what your cue is. Before doing so, the other players will make up their own titles to distract others from answering the right one. The winner is generally the one with the best drawing skills as well as someone who can trick others. When I last played, one of my friends got a line of "déjà vu". His drawing, while understandable when we saw the final answer, was not the easiest to interpret. He drew a person doing something at a certain time, followed by the same person doing the same action an hour later. While he may have "cheated" by writing numbers, his topic of déjà vu is one we get to see here today. When I was contacted by Sennheiser to look at their CX Sport, a flashback of seeing the CX 6.00BT in our hands played through my mind. However, Sennheiser has said there have been some changes to make this pair of headphones more geared for the athletic crowd. Have we been in this place before or is a different circumstance altogether? Let us read on to find out!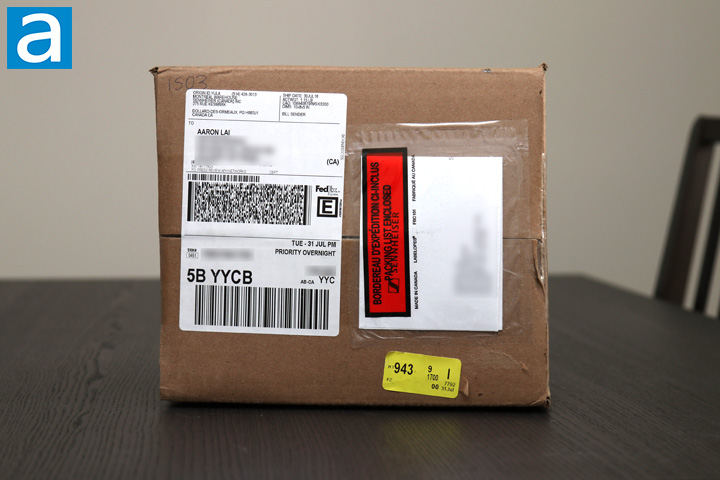 Today's review unit of the Sennheiser CX Sport arrived from Dollard-Des Ormeaux, Quebec. This small town is more of a suburb of Montreal where Sennheiser Canada's Montreal warehouse exists. Despite its French name, which is named after the martyr Adam Dollard des Ormeaux, the town is a predominantly English speaking place. Otherwise, this parcel arrived via FedEx and their Priority Overnight service. Thankfully, everything arrived in excellent condition with the box having no dents or bruises. Sennheiser has also packaged this box with lots of packing material inside to protect the CX Sport.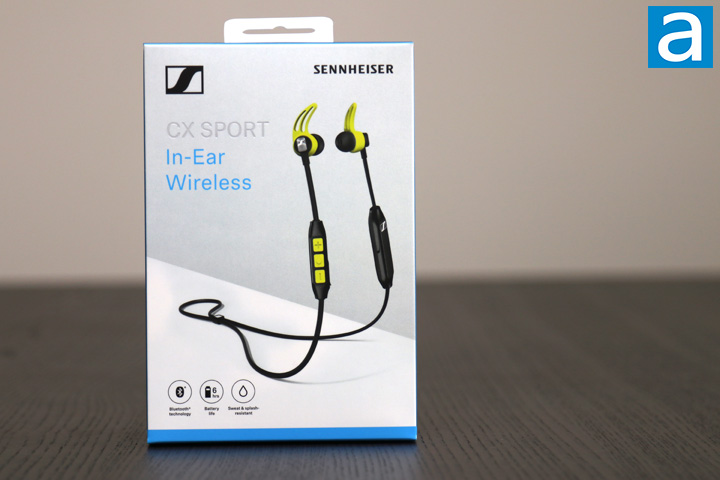 If you remember, we recently reviewed the Sennheiser CX 6.00BT, and the CX Sport offers a similar experience with some additional "sport" features. Thus, the box shows the biggest difference, which is its sweat and splash resistant design. Due to its sportier appearances, you can see the retail box is completely different. This CX Sport uses a lighter color scheme for its container with a white and gray background. From the front, you can also see how different the CX Sport looks with its brighter accents, but we will look at these later. Otherwise, some other features you see on the front include a battery life of six hours. This seems a bit lower in specifications than I would want, though this is similar to the CX 6.00BT. We will see what this looks like in real life usage later on.
Before moving on, let us pull up the specifications from the manufacturer's website for your perusal:
Technical Data
- Wearing style: EarFin
- Impedance: Not Applicable
- Bluetooth Version: 4.2
- Supported Profiles: A2DP 1.2, AVRCP 1.4, HSP 1.2, HFP 1.6 - HD Voice (Or higher)
- Frequency response: 17 – 21,000 Hz
- Max. sound pressure level: 112 dB (1 kHz/0 dBFS)
- THD, total harmonic distortion: <0.5%
- Ear coupling: In-Ear
- Transducer principle: Dynamic
- Weight: 15.07 g
- Audio input: Bluetooth
- Range: Up to 10m
- Pick-up pattern: Omni-directional
- Operating voltage (mains): 3.0-4.2V
- Battery Specification: Built-in rechargeable Lithium-ion Polymer
- Personal fit: Ear sleeves: XS, S, M, L (4 sets); Ear fins: S, M, L (3 sets)
- Connection: 2 devices simultaneously (HFP/A2DP), 8 devices in pairing list
- Audio codec: apt-X ® / apt-X ® LL / AAC / SBC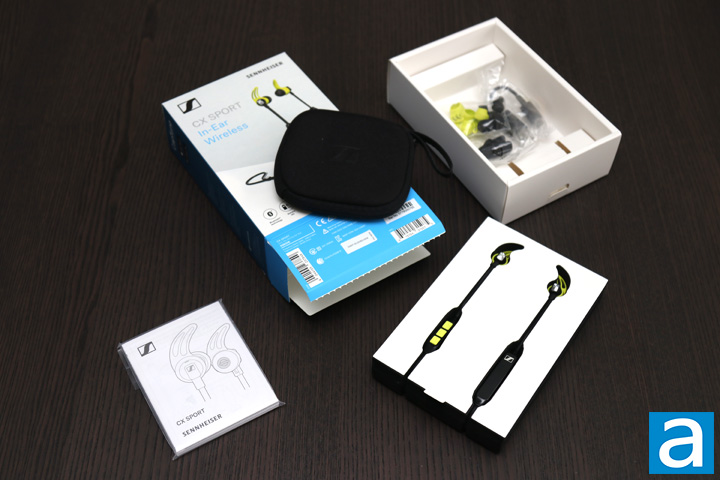 Out of the package, we have the Sennheiser CX Sport in a foam insert with both of the medium ear tips and fins installed. However, Sennheiser includes four sizes of ear sleeves and three sizes of fins. We also have a short micro USB to USB cable and a shirt clip included. Finally, we have a small black zippered pouch as a carrying case. Unlike the CX 6.00BT, this is a separate case that I can actually see carrying around, as it is small and slim enough to slip into my pockets while still holding the CX Sport. Sennheiser includes their standard two year warranty with the CX Sport.
---
Page Index
1. Introduction, Packaging, Specifications
2.
Physical Look - Hardware
3.
Subjective Audio Analysis
4.
Conclusion