By: Aaron Lai
November 3, 2023
Last year, the Calgary Flames were bad. If you look at the standings, you might describe them as mediocre, especially as they only missed the playoffs by two points. In fact, the team that got to the finals in the playoffs had less points than the Flames. However, if you watched their games, the only thing they were good at was giving up. Over the off-season, the biggest move did not come in the form of players, but rather a change in the general manager and head coach. The old guard was out and the new replacements were in their place. I, for one, was quite excited for the change, because they seemed to give off better vibes and promised to ice younger talent. We are now about a month into the season and I would call the Calgary Flames terrible. It really should not be surprising, as the team is basically the same players as last year minus our top scorer. Combined with learning different systems and an aging core group of players, the results have been disastrous. At the beginning of November, we are now sitting near the bottom of the league and most fans, including myself, are calling for management to blow it up. On the other hand, when we received the Turtle Beach Atom Controller earlier in the year, the result was very much more positive. It was a nice Android gamepad that provided gaming on the go with physical inputs. Eleven months later and we now have the same Atom Controller, except now supporting iOS devices. It may seem like a pretty small change, but what are the effects? How does our Turtle Beach Atom Controller for iOS fare today? Let us read on to find out!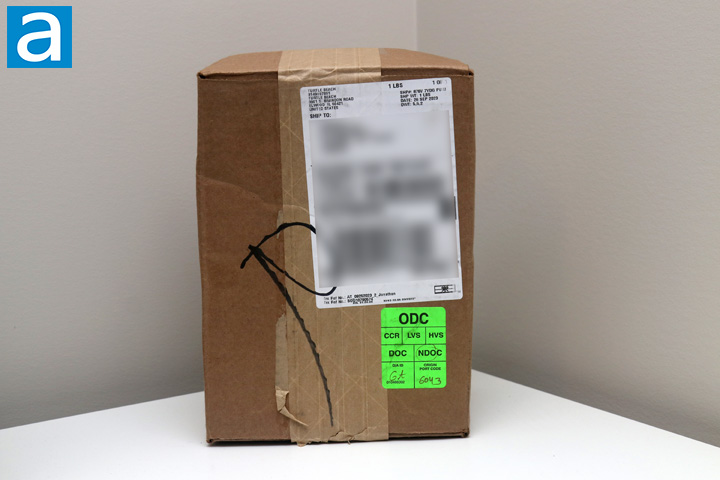 Today's review unit of the Turtle Beach Atom Controller arrived from Turtle Beach's distribution offices in Elwood, Illinois, USA. Traveling with UPS and their Standard ground service, this box arrived in pretty bad condition at our APH Networks offices here in Calgary, Alberta, Canada. The top edge of the box was crushed, which was a bit concerning. Thankfully, the corrugated cardboard box was packed with enough packing paper to ensure the product inside escaped damage. Otherwise, there is not much else included here, so let us carry on in our review.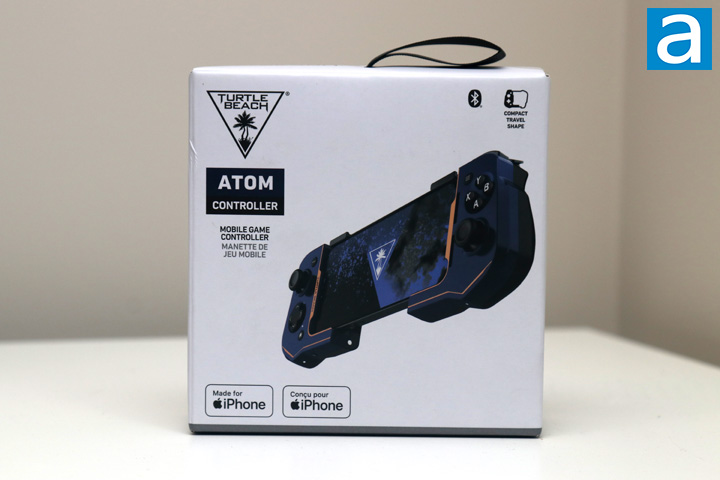 The Turtle Beach Atom Controller for iOS has a pretty familiar looking retail container as we have seen from other Turtle Beach products with some notable differences. However, gone is the green and here we have just a white box. This might be to align with the white boxes of Apple products. The front shows off the Turtle Beach logo with its product name underneath. A descriptor of "Mobile Game Controller" can also be found here. A scaled down image of the controller attached to a phone is shown on the right side of the front panel. For obvious reasons, a phone is not included with the Atom Controller. A few highlighted features on the front include Bluetooth connectivity and a compact travel shape. Around the back, we have a few other features highlighted, including the fact it made for iOS devices, specifically calling out the iPhone 11 to iPhone 14 lineup. It should work with any device running more recent versions of iOS, but Turtle Beach only specifies to have the latest iOS version installed. Apple states a wireless game controller should work with at least iOS 16.
Before we continue, I have grabbed the specifications from the manufacturer's website for your perusal:
Features
- Convenient, Compact Shape Magnetically Fuses Together
- Low Latency Bluetooth Connection to iPhones
- Built for Cloud Gaming on GeForce Now, Steam Link and More
- Familiar Controls for a Console Experience on Mobile
- Adjustable Phone Clamps fit iPhone 11 and newer models
- Long-Lasting 20-Hour Battery with Quick-Charge
- Ergonomic Shape for Comfortable Gaming Sessions
- Atom Companion App for Additional Features & Updates.
Specifications
Connectivity: Wireless 2.4GHz between modules, Bluetooth® Connection from Module to iPhones
Product Weight (kg/lbs.): 0.19 / 0.42
Product Dimensions (mm/in): 132.5 x 102.1 x 42 / 5.22" x 4.02" x 1.65"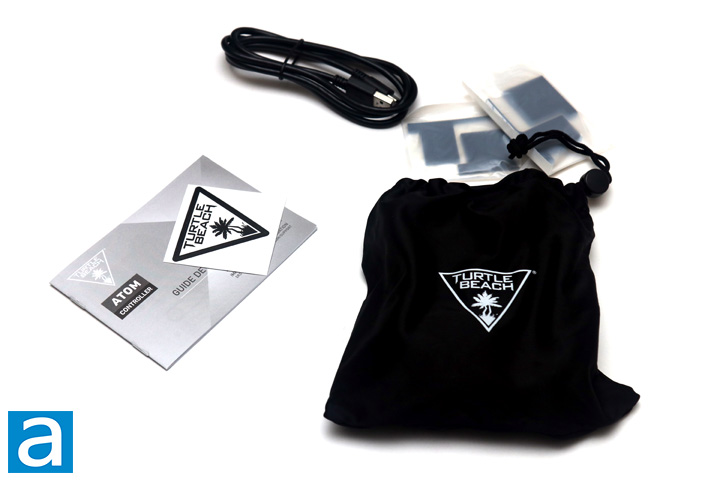 Out of the box, the Turtle Beach Atom Controller for iOS is contained in a nice black fabric carrying bag. A rubber USB Type-C to Type-A cable is also provided and it measures 1m in length. Finally, we have documentation for getting started with the Atom Controller and a Turtle Beach sticker. There is not much else to look at, so let us take a closer look at the controller itself.
---
Page Index
1. Introduction, Packaging, Specifications
2.
A Closer Look - Hardware and Software
3.
Subjective Performance Tests
4.
Conclusion