Page 3 - Subjective Performance Tests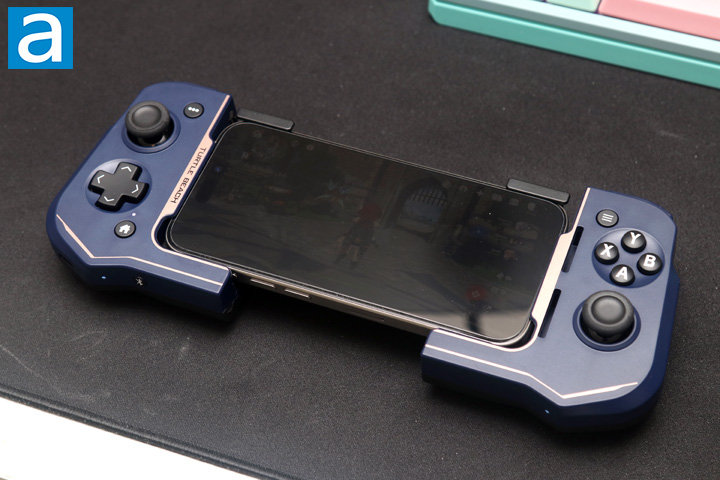 In order to truly test a mobile game controller, it makes sense to play some games with it. All of my testing was done using my Apple iPhone 15 Pro, which supports Bluetooth 5.3. I also sanity tested it with my ninth generation iPad to confirm it would work as expected. I played various genres of games to help determine the different use cases and where the Atom Controller performed well or struggled in.
Starting with some adventure games, I played several different ones. One was Genshin Impact, as the iOS version of the app supports external controllers. This 3D open-world game can be quite demanding on mobile devices, but thankfully my phone was up to task. I will say I usually play Genshin Impact on my PC rather than on a mobile device, so it took me some time to get used to the controls. However, everything was responsive and relatively easy to use. The Atom Controller's buttons were accessible and easy to reach quickly. Furthermore, the thumbsticks worked well in moving my character and the camera smoothly. Best of all, using a controller like the Atom meant the screen was not blocked by my fingers, making it easier to spot an enemy or an item to pick up. For a simpler 2D platform game, I played Dadish. In the game, you are a father radish looking for your radish children that have run away. It is a fun and quick game and it only involves using the D-pad and the A-button. Everything was quick to respond, although I found the D-pad to be a bit squishy, which is a similar observation I had with the Android version of the Atom Controller. This is not too surprising given this is basically the same physical hardware.
To try some racing, I played Asphalt 9: Legends and Horizon Chase. Asphalt is a long-running series of mobile arcade racing games and controller integration has been around for quite a few of the games. Driving around was straightforward as the triggers worked well in providing acceleration. Horizon Chase is a modern version of the retro racing games. Again, the triggers were used for acceleration while the bumpers provide some nitrous. The Turtle Beach Atom Controller definitely enhanced the overall experience over typical touch screen buttons, while freeing up the screen for better visibility.
As for wireless operation, I found the Turtle Beach Atom Controller to work well with little-to-no latency observed. All button presses, triggers actuated, and thumbstick movements were recognized. I also had no issues connecting and setting up the controller with my iPhone 15 Pro or my iPad. As for my device, the Atom Controller was able to clamp onto it as long as I removed it from my case. I ended up using the included rubber bumper pads to reduce potential damage. In day-to-day use, I found the battery life to also be excellent. In my testing, I was able to get around 24 hours of use before needing to charge, which is above the manufacturer's estimates. Charging the Turtle Beach Atom Controller is also fast, as it fully charged within 2.5 hours. You do need to put it in the travel mode in order to charge both sides, which means you cannot charge and use the Atom at the same time. Given its superb battery life, this should not be an issue.
---
Page Index
1.
Introduction, Packaging, Specifications
2.
A Closer Look - Hardware and Software
3. Subjective Performance Tests
4.
Conclusion