Page 2 - Physical Look - Hardware and Software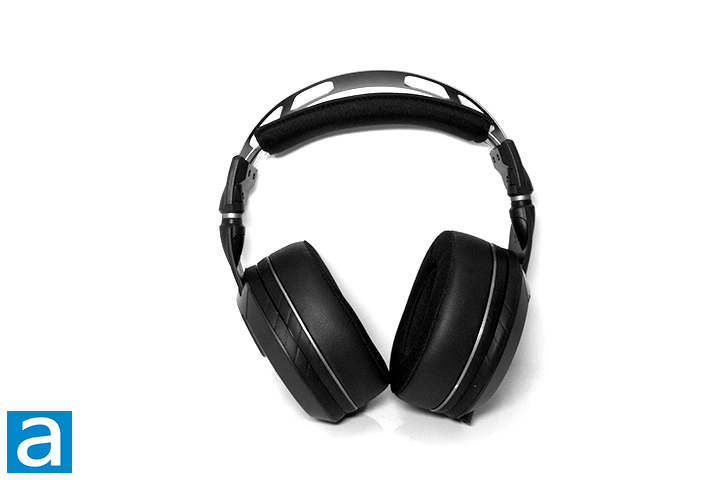 Taking a look at the general appearance, the Turtle Beach Elite Atlas Pro uses a very common black and grey color scheme. The cushioning on this headset is completely black for both the headband and ear cups. The headband frame is a grey or silver color with Turtle Beach written on the top. The Turtle Beach logo can be found on both sides of the headset. A fun feature Turtle Beach has added to the Elite Atlas Pro is the plates on the sides of the earcups. These plates can be swapped out magnetically, having several different plates sold by the company. This is a nice alternative from RGB for headset customization. I personally find the design of this headset very nice to the eye. This headset is mainly built using plastic and some metal. We find a continuation in the use of athletic fabric and leather on the headband. For cushioning, Turtle Beach has opted to use memory foam. This headset is compatible with the PS4, Xbox One, Nintendo Switch, and of course, PC. Because of the use of plastic, we can hear some creaking when moving or adjusting the headset.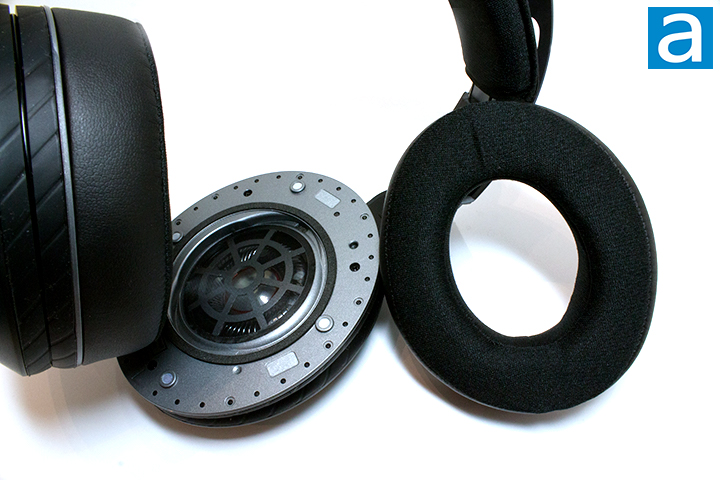 Starting at the ears, the cups use both leather and athletic fabric as previously stated. The cups are filled with memory foam for the cushioning. The amount of cushioning provided is adequate in terms of thickness as it is not too much and not too little. I found the cushioning and leather material to be quite comfortable, providing a good fit for my ears. This is a good time to mention a feature that Turtle Beach calls ProSpecs. Keeping this explanation simple, when taking off the earcups, you will find an adjustment tab to pull on the backside of the cushioning. Pulling this tab will loosen up the tension around where your glasses would rest while wearing this headset. Taking a peek at the drivers underneath, you can see Turtle Beach's 50mm Nanoclear speakers. These speakers have a speaker frequency response of 12Hz to 20kHz, which is beyond the hearing age of a normal human being at 20Hz to 20kHz. Looking away from the numbers, these earcups can be pivoted to sit flat to rest your headphones more comfortably on your neck.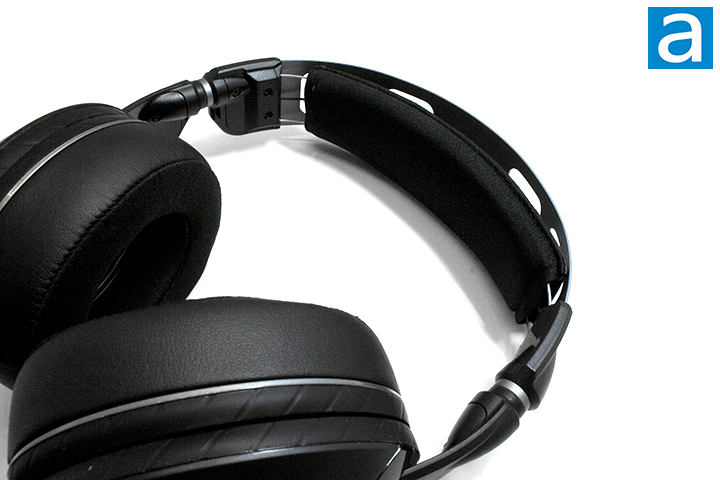 Taking a look at the top of the Turtle Beach Elite Atlas Pro, you can see how this headset has a suspended headband design. With this design, the headset will usually adjust to the user's head on its own leaving no need for any adjusting or tinkering. As good as this sounds, I personally prefer an adjustable headband. The reason being, I typically do not share my headsets with anyone else, meaning I do not need to adjust my headset very often. My main problem with the suspended design is the greater possibility of the headset not fitting the user's head. In my case, this headset barely fit my head properly. The athletic fabric material that rests on your head relieves some pressure on your head, which is quite nice.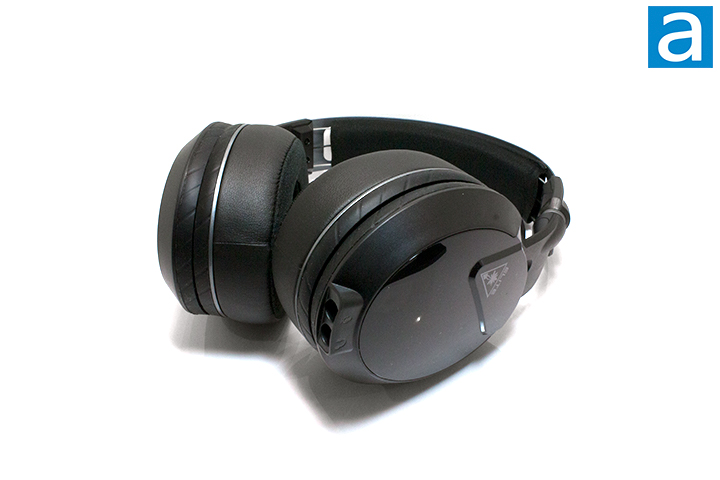 When considering comfort, I was quite satisfied with the Turtle Beach Elite Atlas Pro. There was a sufficient amount of foam on the ears and head for the user to stay comfortable. The headset's clamping pressure is good as it keeps the headset secure while not being too tight. Some people may prefer to have a fabric instead of leather as it makes the ears feel a little more breathable. Despite this, I did not find the headset to be too warm. I was unable to find an exact or accurate weight for this headset. This headset is relatively moderate in terms of weight, but does not feel as heavy as it actually is. I found it to be slightly heavier than my Sennheiser HD 4.50R, which weighs in at about 238g. In my personal use, I noticed most of the weight distribution relied more on the clamping pressure rather than the headband, though the headband did provide a decent amount of support. I found I was able to use this headset for around two to three hours without wanting to take them off. Given people should not be wearing headsets for this long without a break, I believe the comfort is quite good.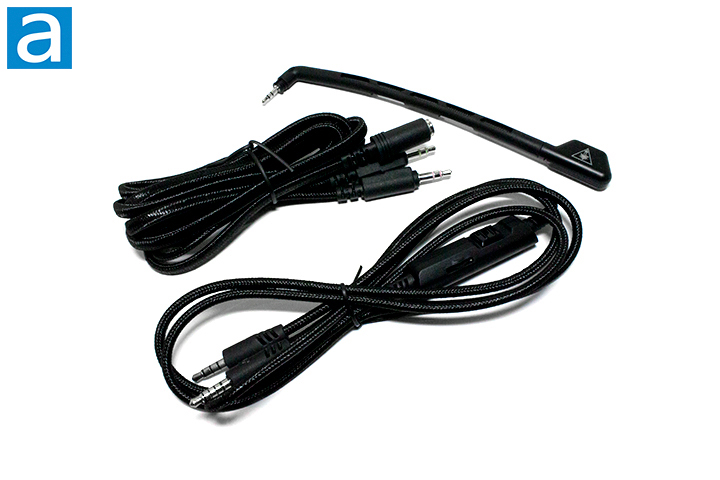 Taking a look at the accessories that come with the Turtle Beach Elite Atlas Pro, we have the 3.5mm audio cable. This cable is braided, which is very important for the longevity of a headset as braided cables have higher structural integrity in comparison to regular cables. When taking length into consideration, this cable measures in at about 125cm. This cable comes with inline controls closer to the headset end of the cable. The inline controls allow you to mute or unmute your microphone as well as raise or lower the volume. Having these inline controls are quite nice to use as they are conveniently placed. The splitter cable is also braided and serves the sole purpose of splitting up the cable into the audio and microphone cables. There is nothing very special about this splitter, but it is quite long, measuring in at about 165cm. Lastly, we have the microphone. Having a unidirectional microphone means you are able to position it however you like to some extent. Turtle Beach uses their Truspeak technology to ensure your voice will always be heard unless you are muted.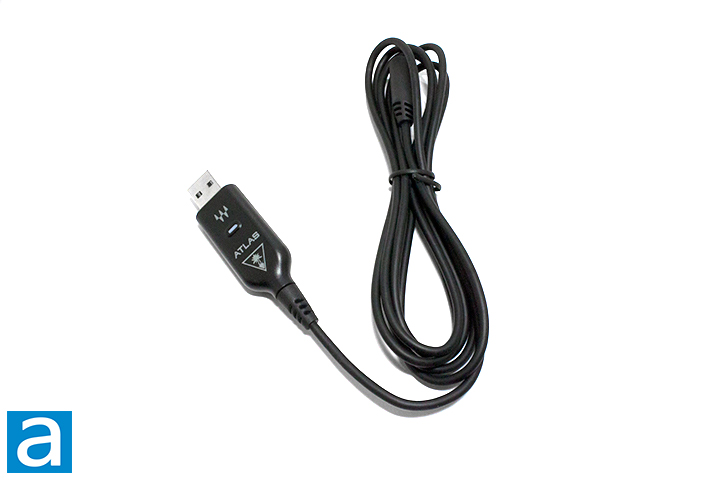 While we are on the topic of accessories, Turtle Beach has also sent us their Atlas Edge. The Atlas Edge is a USB sound card, which, functionally, converts a 3.5mm audio jack into a USB plug. Being a USB sound card, it also gives you access to Turtle Beach's Control Studio, which I will go over in the next paragraph. This cable measures in at about 165cm. When plugged in, the USB end of the Atlas Edge will have a white LED illuminate, indicating power.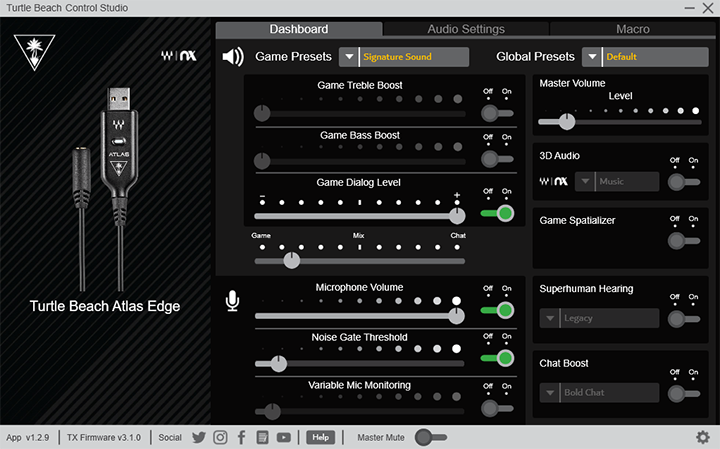 Taking a look at Turtle Beach Control Studio, we have three separate tabs being Dashboard, Audio Settings, and Macro. Under the dashboard, you are given access to Bass and Treble Boost, Game and Chat Mix, Master Volume, 3D Audio, Noise Gate Threshold, Variable Mic Monitoring, and Superhuman Hearing.
When taking a look at the Game and Chat Mix, I found that my chat was always audible, while my game would sometimes fade out. While on the topic of the audio mix, I find there is too much priority in voice chat applications. For example, if someone joins a Discord call I am in, the audio for the game I am playing will fade out a bit. This is incredibly annoying as I can manually adjust my call and game volume myself, but I cannot change an automated audio adjustment made by the software. 3D Audio does give off a better soundstaging effect, but has some audio quality sacrifices.
The Game Spatializer takes stereo sound and adjusts it to mimic multi-channel audio. Superhuman Hearing allows you to better listen in on footsteps or gunshots. With my personal use with it, it did not help very much as I find those audio cues to be loud enough in most games. Chat boost allows you in moments of loud game audio to still hear the other players. I personally did not find this feature useful either as it felt like my game audio was getting muted any time I joined a Discord chat anyways.
A feature I pleasantly enjoyed was the Noise Gate Threshold. Noise Gate Threshold changes the point the outgoing mic audio needs to reach in order for the mic to transmit the audio. The effectiveness of this feature is quite good when considering it could block out my dog's barking for the most part. Not only was it able to block out my dog's barking, but it was also able to block out the karaoke happening in the room next over from mine.
The file size for the Turtle Beach Control Studio is about 19MB.
---
Page Index
1.
Introduction, Packaging, Specifications
2. Physical Look - Hardware and Software
3.
Subjective Audio Analysis
4.
Conclusion