Page 4 - Conclusion
I do not normally repeat myself in a review, but I think I will have to sound like a broken record today: The Zn is really good. It is a pair of well-tuned and acoustically pleasant earphones. While it is energetic and punchy, it would not let its lively character distract you. Instead, it immersed you in its sound. To ensure the sound gets to your ears untainted, the Zn continues the excellent noise isolation performance of the Vibe II. This was achieved not only by its closed design, but also a snug fit in the user's ears, thanks to two sets of included sleeves in four sizes each. Complete with strong microphone performance for calls, and available in one or three-button remote configurations, the V-MODA Zn is a perfect complement to your smartphone. Of course, performance is one thing, but performance that lasts is another. V-MODA has a big emphasis on quality and durability with their products, and the Zn's tangle-free Kevlar reinforced cord, excellent connector design, and solid Panasonic buttons is very reassuring to hold and use. To protect the $180 you are spending, a classy leather pouch of equal fashionability is included. If that is not enough, the company backs these earphones with a two-year warranty; beyond that, you can get 50% off the price of a replacement for a lifetime. True to the company's vision, the Zn is both good sounding and fashionable. Its zinc metal alloy housing may be new, but it carries the same visual complexity for an aggressive presence finished with intricate detail as the Vibe II. The only thing I did not like about the Zn is the same thing I complained about the Vibe II: Microphonics. Kevlar reinforced cables are durable (My Vibe II is a great testimony), but they are also great at transmitting a considerable amount of mechanical vibrations you can hear. The included shirt clip and sport earhooks helps, but I would rather go without them. Either way, in my V-MODA Vibe II review back in 2009, I said it was the "uncontested winner in its category". Almost exactly seven years later, I could say the same about the Zn. It is, no doubt, the new uncontested winner in its category. Would I return these if I borrowed these from a friend? Maybe -- in seven years.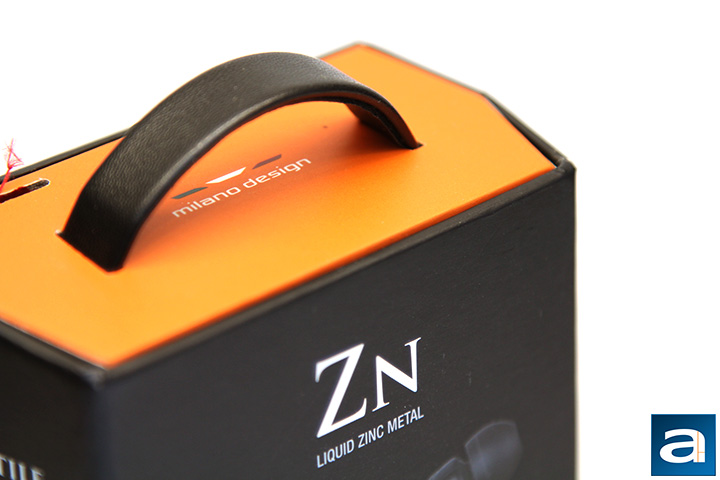 V-MODA provided this product to APH Networks for the purpose of evaluation.

APH Recommended Award | APH Review Focus Summary:
9/10 means Excellent product with very minor drawbacks that does not affect the overall product.
8/10 means Definitely a very good product with drawbacks that are not likely going to matter to the end user.
-- Final APH Numeric Rating is 8.3/10
Please note that the APH Numeric Rating system is based off our proprietary guidelines in the Review Focus, and should not be compared to other sites.
The V-MODA Zn are earphones that sound great, look great, and feel great. It is hard to do much better than this.
Do you have any comments or questions about the V-MODA Zn? Drop by our Forums. Registration is free, and it only takes a minute!
---
Page Index
1.
Introduction, Packaging, Specifications
2.
Physical Look - Hardware
3.
Subjective Audio Analysis
4. Conclusion