Page 3 - Subjective Performance Tests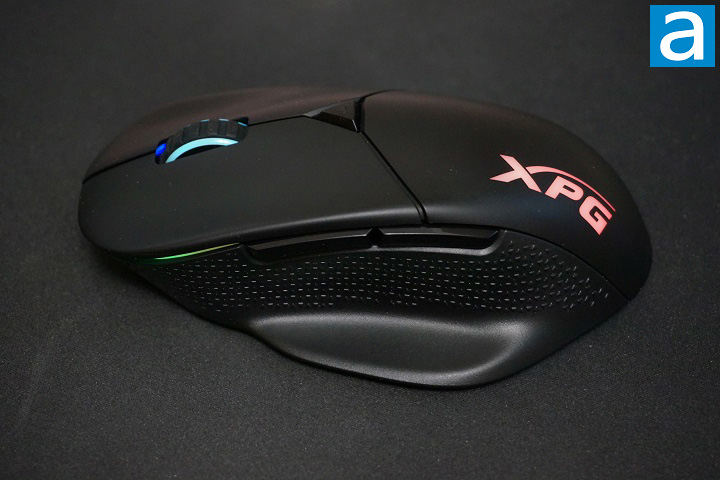 After installing the software and configuring through the software to my preference, I put the XPG Alpha Wireless through our series of standard tracking performance tests. This includes normal office usage in the Microsoft Windows environment as well as gaming within first person shooting games, such as Counter-Strike 1.6. Graphics work was done, in addition to regular office usage, with Microsoft Visio. The majority of the tests were done on a normal tracking surface. Please note, these are subjective tests, but we will attempt to make it as objective as possible with our cross-reference testing methods.
In order to review this mouse, I switched from my GAMDIAS Zeus P1 to the XPG Alpha Wireless. After my prolonged testing, I had no intention to switch back, for two major reasons. First, the wireless mouse saves me the hassle of dealing with tangled cables every time I take it out of my backpack. Second, it was easy to find a comfortable way to hold this mouse. The XPG Alpha Wireless featured better ergonomics than the GAMDIAS Zeus P1 with its sculpted shape and thumb rest. I have a normal sized hand and I believe a person with bigger hands can also enjoy this product since it provides good palm support. The only downside about the XPG Alpha Wireless is the lack of grip-enhanced surfaces on both sides, which made the mouse a bit harder to grip onto. I preferred the GAMDIAS Zeus P1 for its rubber textured sides over the hard plastic on the XPG Alpha Wireless.
The XPG Alpha Wireless was designed as a high-performance wireless gaming mouse. This product worked perfectly for first person shooter games like Counter-Strike 1.6. From my tests, it had precise tracking and quick response time for a lag-free experience. The switches also provided crisp and responsive clicks. It has a maximum 16,000 DPI sensitivity, which is beyond the sensitivity of most sane users. Likewise, it was totally beyond my capability to use the full DPI setting in games like Counter-Strike 1.6, since I found that my gun would simply move too fast for me to follow beyond the 5000 DPI setting. For gaming, I normally use 1000 DPI, while for other tasks like browsing the Internet, I use 800 DPI. I could easily adjust the DPIs directly on the mouse by switching profiles. The optical sensor provided just what I needed to perform precise turns in FPS games. One thing this mouse does lack is weight adjustment. If you are picky and do not like its stock weight, then you will be out of luck. This does not affect me because I am quite happy with the weight of the XPG Alpha Wireless.
In terms of productivity work, like office and graphic design work, the XPG Alpha Wireless was equally as capable. The ergonomic design made it really comfortable to hold for hours of hard work. All the buttons were properly located such that it was hard to accidentally press any one of them. If you have different preferences when performing different tasks, you can also easily switch between your predefined DPI settings on-the-fly. Regarding the cursor precision, I found the mouse was pretty smooth when the sensitivity was below 8000 DPI. Beyond that, some jittering started to appear in testing.
The promised battery life is estimated to be up to 60 hours, but this is with the RGB LED lighting off. It also depends on your usage, so as they say, your mileage may vary. From my usage experience, this seems to be a fair estimate.
Overall, the PixArt PAW3335 sensor offered a satisfying performance in terms of precision in reasonable sensitivity ranges. Taking into account both gaming and productivity work performance, there were no obvious shortcomings for me to point out on the XPG Alpha Wireless after my tests. The XPG Alpha Wireless was very well balanced. You can use it to win a game, finish your work, and it is easy to throw in and take out of a backpack without a cable nightmare.
---
Page Index
1.
Introduction, Packaging, Specifications
2.
A Closer Look - Hardware and Software
3. Subjective Performance Tests
4.
Conclusion