By: Aaron Lai
July 14, 2023
It has been about a month and a half since I started a new job, and it has been pretty neat to see the differences between my old one and my current one. For one, I feel more at ease sharing about the projects I am working on now, since it is a bit less sensitive in nature. As a software developer, I think a lot of things stay the same regardless of the industry you are operating in. The fact is, you often have to do the same sort of work, including designing, developing, testing, and delivering your work. There are different frameworks that you can operate in to do these steps, but the bulk of the job ends up being similar. As for my current position, because the end goal is in the automotive industry, there are standards we need to adhere to, including ISO26262 and ASPICE. As such, the process of how we do our work changes from my previous position in the defense industry. However, in both cases, we are trying to deliver reliable and tested solutions to our end customers. In the same vein, today we have the DeepCool PX1000G 1000W. This power supply does not sound like anything we have seen before, and we have not reviewed a DeepCool power supply since the Quanta DQ750 750W back in 2015. However, some background knowledge shows our today's unit shares the same platform as several other power supplies, including the Thermaltake Toughpower GF3 1000W. How does this compare, and will we see similar inspection points from our DeepCool PX1000G 1000W? Let us read on to find out!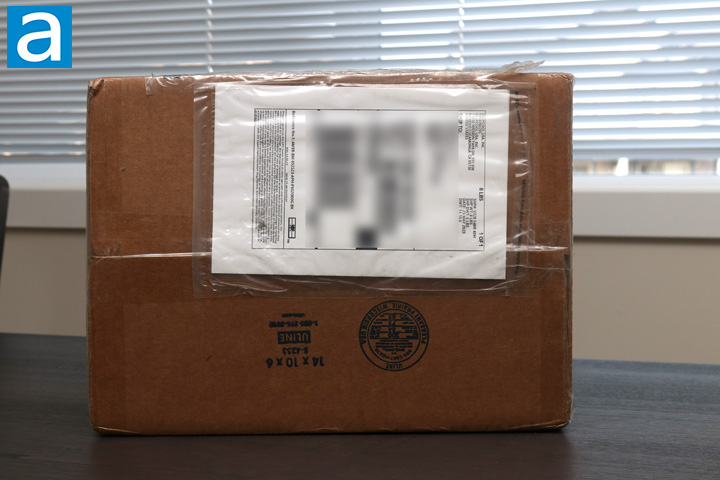 Today's unit of the DeepCool PX1000G 1000W arrived from DeepCool's headquarters in Rancho Cucamonga, California, USA via UPS Standard. Traveling to our APH Networks offices here in Calgary, Alberta, this box arrived in average condition. There is a slight bruise on one side of the box, which may not be that visible in the photo above, but we will see how this translates to the retail container inside.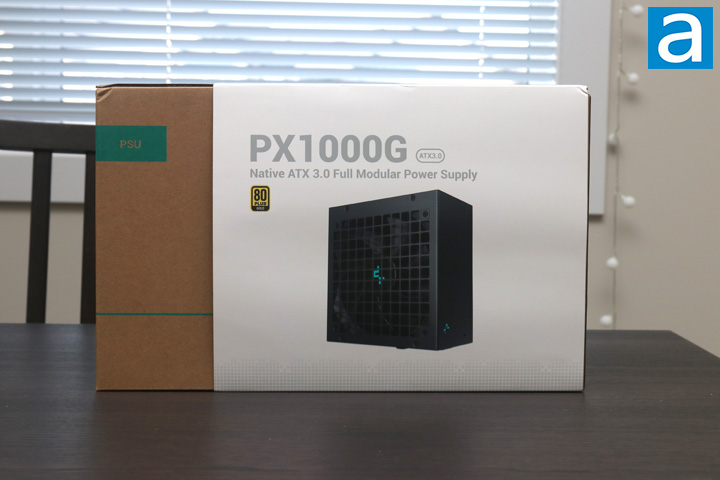 Unfortunately, we did have damage to the retail container, as there was a notable gash on one side of the box. Taking a look at the DeepCool PX1000G 1000W, you can see how they have packaged their power supplies similarly to their other larger products, such as their LT720 and CH510 Mesh Digital. We have a mostly brown box with a white sleeve. This sleeve shows off the power supply in color. At the top, we have the product name with a description underneath. It says "Native ATX 3.0 Full Modular Power Supply", which is pretty self-explanatory. Right under the description, you can see the 80 Plus Gold badge to certify its efficiency standard. Around the back of the box, you can see more specifications and features of the DeepCool PX1000G, including some efficiency and fan noise graphs. We will explore these later on in our review.
Before we continue, I have grabbed the specifications of the DeepCool PX1000G 1000W from the manufacturer's website for your perusal:
Type: ATX12V V3.0
Product Dimensions: 150×160×86mm (W x L x H)
Efficiency certification: 80Plus GOLD/Cybenetics_Platinum
Fan Size: 135mm
Fan Bearing: FDB (Fluid Dynamic Bearing)
Topology: Active PFC + Half Bridge SRC LLC + DC to DC
Capacitors: Full Japan Electrolytic Capacitors
Power Good Signal: 100-150ms
Hold Up Time: ≥16ms
Efficiency: ≥90% Under Typical Load(50% Loading)
Protection: OPP/OVP/SCP/OTP/OCP/UVP
Operation Temperature: 0 - 40℃
MTBF: 100,000 Hours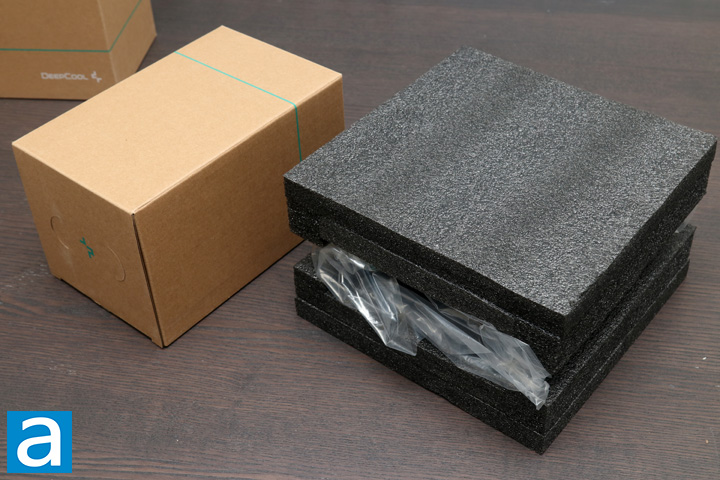 Out of the box, we have the DeepCool PX1000G 1000W in a plastic bag and sandwiched between two black foam pieces to protect the unit. We may have had some bruising in the sides of the box, but thankfully the product inside is packaged well to prevent any damage. We also have another cardboard box inside the retail container, which contains the cables and additional accessories that are included with the PX1000G 1000W. Finally, we have a brown sleeve that holds some product and warranty information for the power supply. Just so you are aware, we have a 10-year warranty with any of DeepCool's power supplies in the PX-G lineup, which includes our unit today.
---
Page Index
1. Introduction, Packaging, Specifications
2.
Physical Look - Outside
3.
Physical Look - Inside
4.
Minor Tests and Conclusion