By: Aaron Lai
December 24, 2020
With Christmas right around the corner, our small group at church held an online celebration with a bunch of games and team competitions. During the entire night, our team lead also created a rule for the night, which was that no one could say the taboo word "snow". As such, one of the girls on the other team started to ask my team about their day. At one point in the conversation, she just plainly asked, "Oh, was your drive home alright?" My friend responded, "Oh, it was fine. Did I miss some snow up north?" It took about five seconds before he realized his mistake while everyone else laughed. Thankfully, the girl accidentally also said the taboo word later on, as did Yours Truly. It was a pretty fun night, even though it would have been better if we could meet in person, but this is just par for course for the year. When it comes to power supply reports, there are not too many taboo aspects or things that should alarm you. Obviously, we look for traits like efficiency, good quality of components, and flexible but quality cabling. On the other hand, some qualities that should never come up include things like high voltage ripple, cheap parts, or poor build quality. Today's FSP Hydro PTM Pro 1200W seems to highlight a few more neat aspects, at least in its marketing material, especially when it shares about its high wattage capabilities, Japanese capacitors, and conformal coating, among others. How will it fare in our inspection and report? Will any taboo aspects appear during this power supply report? Let us read on to find out!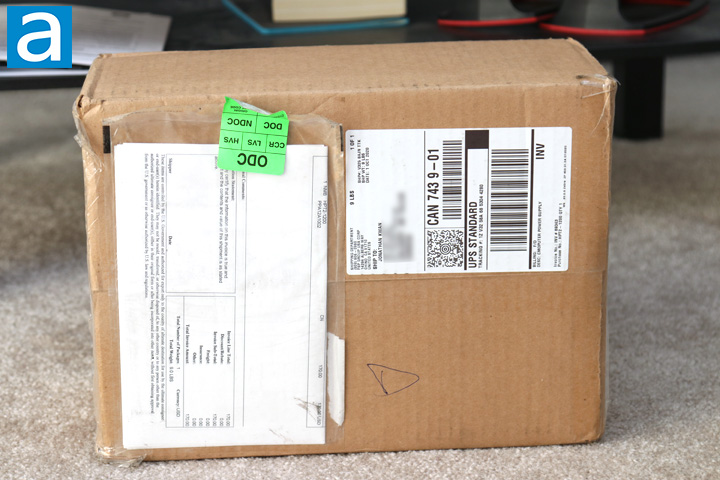 Today's review unit of the FSP Hydro PTM Pro 1200W arrived from FSP's offices in Chino, California. Traveling with UPS and their Standard ground service, this box arrived in a good condition with no scratches or dents to be concerned about. FSP also packed a few bubble pockets in the corrugated cardboard box to protect the heavy shipment. Otherwise, there is not much else to talk about, so let us move on to the power supply.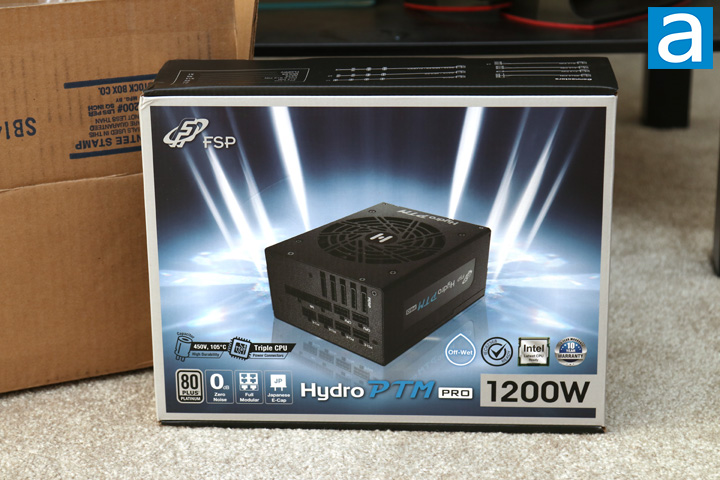 The FSP Hydro PTM Pro 1200W retail container looks similar to other recent FSP power supplies like the Hydro G Pro 750W and the Dagger Pro 650W, at least when it comes to the box layout. On the top left corner, there is an FSP logo. The Hydro PTM Pro unit can be found in the middle of the panel. At the bottom, we have several different features and specifications for this unit. This includes the 80 Plus Platinum efficiency rating, a 0db zero noise operation mode, a fully modular design, and Japanese electrolytic capacitors. Another label also says this has a ten-year warranty from FSP. Around the box, we have a few more features and specifications in other languages.
Before we move on, I have grabbed the specifications from the manufacturer's website for your viewing pleasure:
Model: HPT2-1200M
Rated Output Power: 1200W
Form Factor: ATX
80 PLUS Certification: Platinum
Input Voltage: 100-240V
Input Current: 14-9A
Input Frequency: 50-60Hz
PFC: Active PFC
Efficiency: ≥ 92%
Fan Type: FDB Fan, 135mm
Dimensions(L x W x H): 150 x 190 x 86 mm
Protection: OCP, OVP, SCP, OPP, OTP, UVP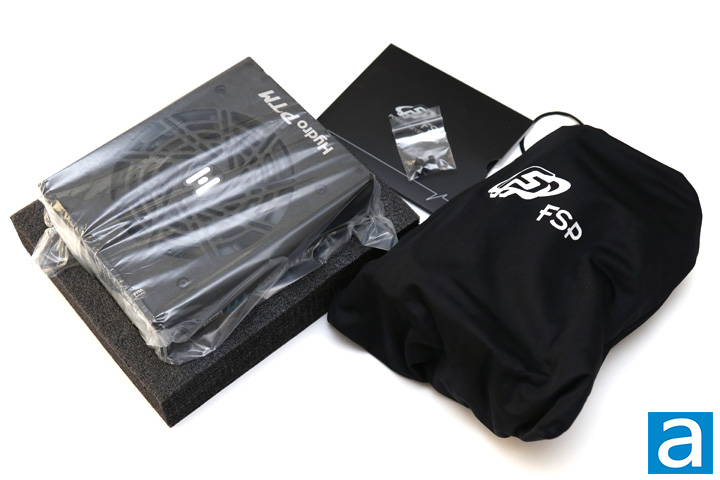 Out of the box, the FSP Hydro PTM Pro 1200W is packaged in a clear plastic bag and seated between two thick foam brackets. This should prevent any impact from damaging the power supply. A nice fabric FSP-branded bag is found in the box. This holds all of the included cables. A small resealable bag contains some mounting screws for this power supply. Finally, some documentation, warranty information, and side stickers can be found in a paper envelope. As we have seen on other Hydro branded power supplies, FSP gives users the ability to customize their power supply appearance, even if they are often just hidden away in the basement of your computer case.
---
Page Index
1. Introduction, Packaging, Specifications
2.
Physical Look - Outside
3.
Physical Look - Inside
4.
Minor Tests and Conclusion