By: Jonathan Kwan
May 15, 2020
Back in the days, I was hanging out with a large group of friends and eating together with them at a restaurant. While this may seem like a distant memory simply unfathomable at the time of writing this review, I can assure you that time actually once existed. If you are reading this articles many years since it has been published and recall the great pandemic of 2020, then I would like to say being able to see friends is actually something that we should not take for granted. That aside, I recall overhearing a group of my female friends talking about nail polish as the clock ticked past 1 am at the local Denny's. I looked over at my guy friend who sat next to me, neither of us sure of what to say, began to talk about motor oil. Our female friends looked at us as if we were weird -- and admittedly, we kind of were -- but it was past midnight and we were just trying to talk about something we at least had a slight clue of what it is. Looking back, I probably should have just listened and learned a few things about nail polish, since it is always cool to step out of what you know a lot about to explore something you are new to. ADATA is a company known among computer enthusiasts as a memory manufacturer for years, but lately, they have been making a lot of things beyond what they are used to. Some recent examples include the XPG Summoner mechanical keyboard and XPG Levante 240 cooler. Today, we will take a look at yet another product type new to ADATA's portfolio, a PSU. Is the XPG Core Reactor 750W any good? We cracked one open to find out.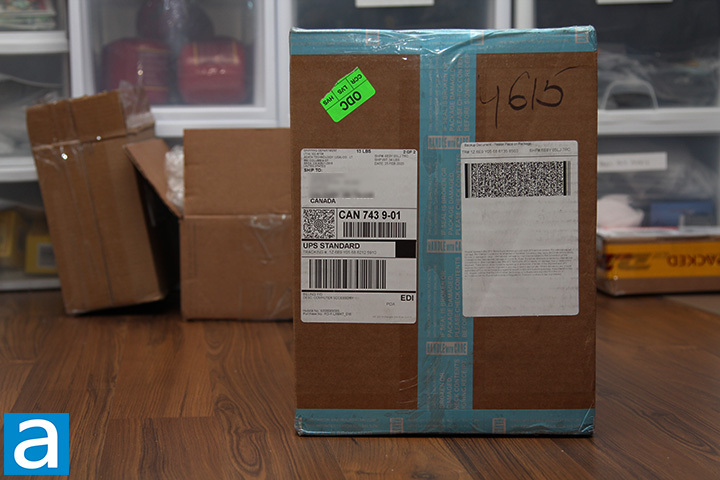 Our review unit of the XPG Core Reactor 750W arrived in a medium-sized brown corrugated cardboard box from the company's American headquarters in Brea, California, USA. Using UPS Standard, our Core Reactor 750W arrived in excellent condition to us here in Calgary, Alberta, Canada for our review today. Tagging along the trip was the XPG Levante 240 closed loop water cooler my colleague Ben recently reviewed.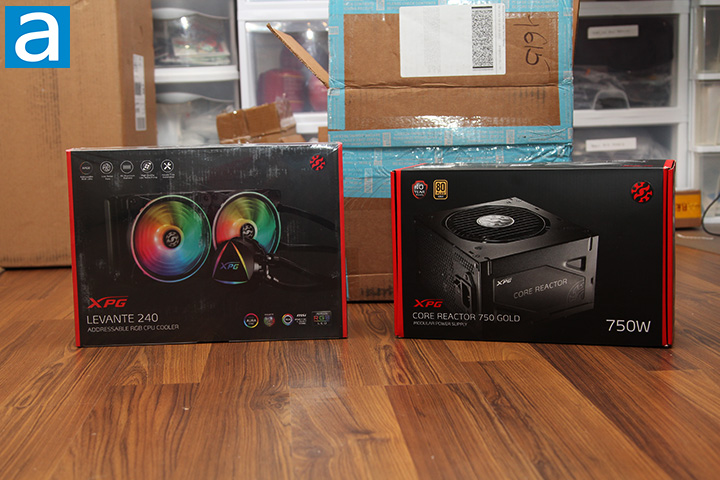 This is the first time I am reviewing a power supply from XPG, and you would expect so -- this is the company's first foray into such products. If you look at the photo above, you will realize they do not advertise the parent ADATA brand on the XPG Core Reactor 750W's retail package. Their sub-brand, XPG, takes center stage, just like Crucial with Ballistix and Kingston with HyperX. As you can see in our photo above, the XPG Core Reactor 750W's retail box is consistent with the rest of the brand's lineup with predominantly black with red and white color scheme. XPG's logo can be found at the top right corner, while the XPG branding along with the model name and product description is placed at the bottom left corner. The wattage rating is found at the opposite corner at the bottom. At the upper left corner, two icons highlight its 10-year warranty and 80 Plus Gold certification. Specifications and information like the fan curve profile and cable length information can be found on remaining sides of the box.
Speaking of which, before we move on, let us take a look at the specifications of the XPG Core Reactor 750W, as obtained from the manufacturer's website:
80 PLUS Rating: GOLD
ATX Version: Intel 1.42
Protections: OCP / OVP / UVP / OPP / SCP / OTP / NLO / SIP
Certification: CB / TUV / cTUVus / CCC / CE / FCC / BSMI / RCM
PFC: 0.99
Input Voltage: 100V-240V
Input Current: 10A-5A
Input Frequency: 47Hz-63Hz
Operating Temperature: 50℃
Fan Size: 12cm
Fan Bearing: FDB
Fan Speed: 2400
Noise Level @ 20%: 11.2dB(A)
Noise Level @ 50%: 850W : 11.3dB(A) / 750W : 11.3dB(A) / 650W : 11.2dB(A)
Noise Level @ 100%: 850W : 24.7dB(A) / 750W : 22.7dB(A) / 650W : 22.3dB(A)
MTBF: 100K hours at full load
ATX 24 Pin Connector: 1
EPS 4+4 Pin Connector: 850W : 2 / 750W : 2 / 650W : 1
EPS 8 Pin Connector: 850W : Not Applicable / 750W : Not Applicable / 650W : 1
SATA Connector: 12
Peripheral 4 Pin Connector: 4
PCI-e e 6 2 Pin Connector: 850W : 6 / 750W : 6 / 650W : 4
Warranty: 10 Year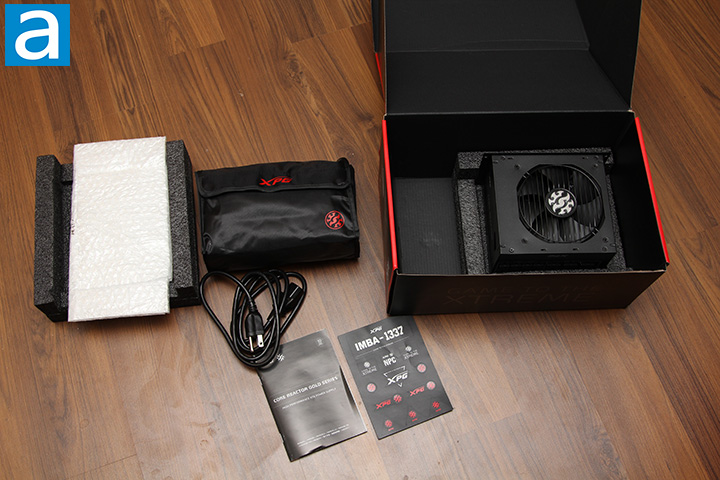 The XPG Core Reactor 750W's retail packaging can be opened by a flap attached at the bottom. Upon opening the box, you will find everything is neatly organized. For some reason, someone already previously opened our unit. Funny enough, they left their case power supply bracket on the unit, so I guess someone elsewhere in this world has just assembled a PC without a PSU bracket, haha. The power supply is placed inside a bubble wrap and securely clipped in by two black colored foam brackets. Cables are located inside a nylon Velcro bag. Out of the box, you will receive the Core Reactor 750W power supply itself, modular cables, AC power cable, four screws, user guide, and some stickers. The bundle is simple and reasonable.
---
Page Index
1. Introduction, Packaging, Specifications
2.
Physical Look - Outside
3.
Physical Look - Inside
4.
Minor Tests and Conclusion