By: Jonathan Kwan
September 18, 2020
A few weeks ago, a friend of mine told me about a girl he was interested in. Now, being the close friend that I am, decided to find out who this girl is. Now, I am not your average internet investigator -- finding out which common friends we have, her education background, and where she worked on social media seemed rather trivial. To dial things a notch, I wanted to see if it is possible to find out exactly where she lives. From her Facebook, I found she likes the page of a neighborhood community association. Next, from her Instagram, I found a video of her in her backyard, which has three houses visible in the background that seemed consistent with the architectural style of the said neighborhood. Other visual clues from the video include the fact her backyard is relatively short and her house, along with those in the back, are detached front drive garage style houses. These clues narrow down to only a couple thousand houses at most. Next, I pulled up Google Maps' 3D satellite view and began to look for a combination of three roofs that matched the one in the video. In about ten minutes, I found there was only one address that matched all of the above. I was also told she moved with her family into the neighborhood in 2007. To confirm, I did a property data search on the matching address, which gave the final confirmation: The last time the house was sold was in May 2007. Now, you can judge me for being creepy or weird or whatever, but hey -- I went through all this effort just to prove this challenge was indeed feasible. Of course, considering how many mutual friends I have with her, I probably could have just asked someone for the information, but what fun is that? Recently, 1MORE released the ColorBuds True Wireless, which is priced very similarly as the Stylish True Wireless I reviewed earlier this year. What is different about the ColorBuds, you may ask? Good question. I could not find it on their website, but there are a few ways to find out. You could get both to find out, ask the manufacturer, or just read this review. Just like how I found out where my friend's love interest lives, I went the hard way and tried both. As for you, well, you can keep reading to see what I have found.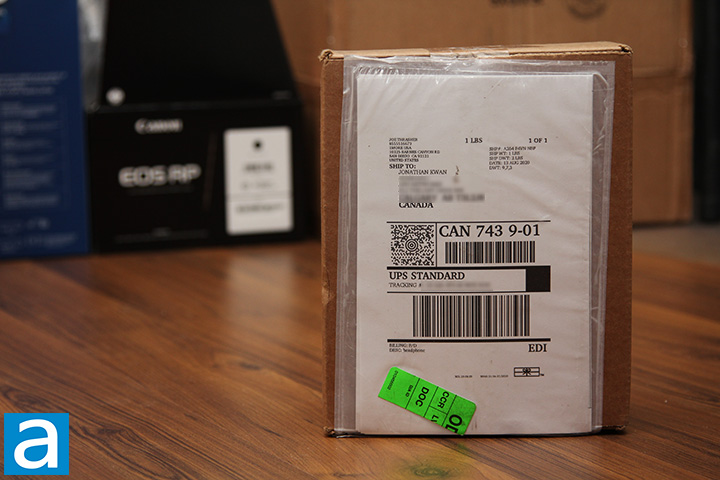 Our review unit of the 1MORE ColorBuds True Wireless came in a small brown corrugated cardboard box from the company's American headquarters in San Diego, California, USA to us here in Calgary, Alberta, Canada. The last time we reviewed something from 1MORE was in February with the Stylish True Wireless. It was not that long ago, but it seemed to be a distant past before the world was stopped by COVID. Using UPS Standard, everything arrived in perfect condition for our review today.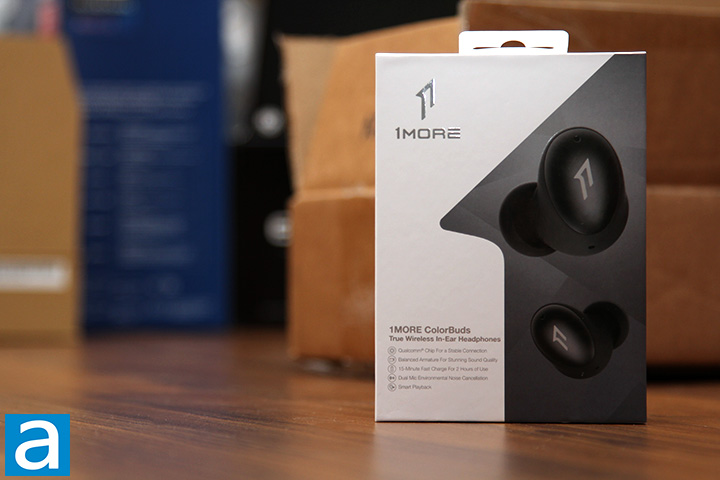 1MORE always had great consumer electronics packaging, and the ColorBuds True Wireless is no exception. The hang packaging looks clean and modern. In the top left corner, you will find 1MORE' logo in the white area. The product name and list of feature highlights can be found at the bottom left corner. A photo of the earbuds in the color it comes in occupies the remaining non-white areas of the box on the right. As you can see, our particular unit was the black version, but you can also get it in gold, green, or pink. Feature highlights and specifications in multiple languages can be found on the remaining sides of the box.
Before we move on, let us take a look at the specifications of the 1MORE ColorBuds True Wireless, as obtained from the manufacturer's website:
Model: ESS6001T
Single Earbud Weight: 4.1g
Case Weight: 32.1g
Gross Weight: 40.3g
Earbud Dimensions: 27*21*20 mm
Case Dimensions: 60*30*38 mm
Speaker Impedance: 22 ohms
Bluetooth Range: 10m
Audio Format: aptX/AAC/SBC
Bluetooth: Bluetooth 5
Bluetooth Protocol: HFP/A2DP/AVRCP
Input: 5V 1A
Earbud Battery Capacity (Single): 55 mAh
Case Battery Capacity: 410 mAh
Earbud Charging Time: 70 mins
Case Charging Time: 85 mins
Playtime
* Earbuds Fully Charged
Call: 6 hours
Music Playtime: 6 Hours
* Earbuds and Case Fully Charged
Phone Call: 22 hours
Music Playtime: 22 hours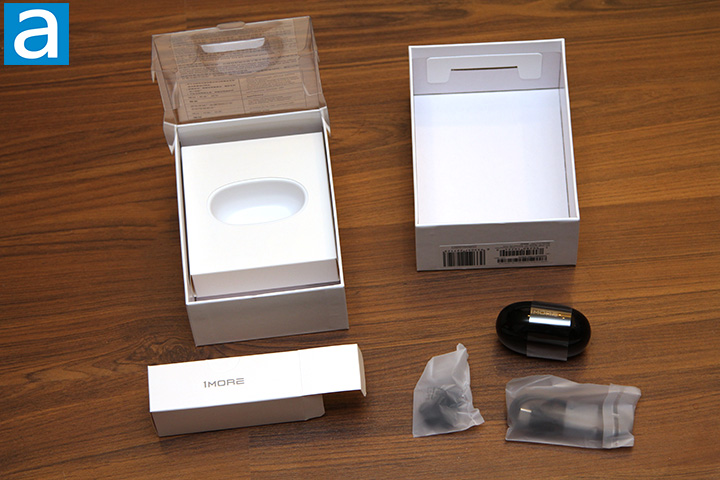 Opening the telescoping box reveals clear plastic cover with usage instructions printed on it. The bundle is quite straightforward was well; what you will get are the earbuds themselves, charging case, three additional earsleeve sizes in addition to the ones already installed, and a USB Type-C to Type-A cable for charging. Product literature included are a user guide in various languages, warranty card, and a sticker. It is too bad they no longer include a plastic drawstring bag to protect the charging case like the Stylish True Wireless, especially considering the black ColorBuds True Wireless have a glossy charging case.
---
Page Index
1. Introduction, Packaging, Specifications
2.
Physical Look - Hardware
3.
Subjective Audio Analysis
4.
Conclusion