Page 11 - Onboard Sound, Overclocking, Conclusion
The Asus P5NT-WS utilizes Realtek's ALC888 8 channel high definition audio codec. I was pretty surprised that a high end board would use a Realtek based sound system when the Asus P5W64-WS Professional has an ADI 1988B based system.
The Realtek ALC888 is actually not a 'value' codec, however. Realtek themselves claim superior SNR (Signal-to-noise ratio), as well as Windows Vista Logo Program 3.0 Premium certification.
On the other hand, this board offers a generous array of connectors. SP/DIF (Digital) connectors include a single coaxial and optical out. 6 analog outputs are also available, if you need all the analog connections as well as line-in and microphone.
The onboard analog output should be decent if you have lower end speakers or if you are not picky about sound. But for a board at this price, 'better' integrated sound is always appreciated!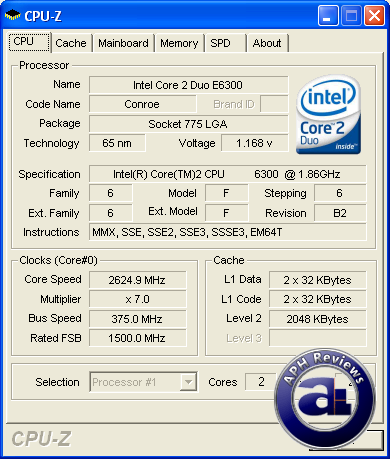 In terms of overclocking, I see another limitation put forth in regards to heat generated by the chipset. Both the northbridge and southbridge runs very hot -- especially the northbridge. Once the speed is cranked up along with the CPU and RAM voltages, the system will become unstable; symptoms include randomly freezes and/or reboot.
While the utilization of heatpipes is definitely better than what we've seen with Asus' P5N-E SLI, I don't really understand why they did not implement a system similar to the P5N32-E SLI Plus, or heck, the Striker Extreme -- a dual heatpipe system. The southbridge generates its share of heat, and it should not be brought over the top half of the northbridge. The northbridge runs quite not, therefore a case with truly excellent airflow is required to dissipate all this heat away.
Also, the VRMs seems to run pretty hot during overclocking, posing another possible limitation.
I have a Scythe Infinity and a couple of low RPM Noctua 120mm fans, which provides very little, if any, airflow over the northbridge directly. That's why I have to put an 80mm fan as close as possible to the northbridge in order to attempt to blow some hot air away. If not, the heatsink on the northbridge would be burning hot (Like, say, the side of a pot when water is boiling) and as I mentioned earlier, the computer will be unstable enough for usage.
The highest stable overclock I was able to achieve was with 1500MHz QSB to bring my Core 2 Duo E6300 at 2.63GHz. If I had better northbridge and southbridge cooling, I am sure I would be able to achieve much higher scores -- the computer boots at roughly 2.80GHz (1600MHz QFSB) in the morning. However, once the northbridge heats up enough, the computer will immediately show signs of instability.
When the northbridge/southbridge is not overheating, this board feels much more stable and solid than the P5N-E SLI -- where at times that board feels just slightly flaky to an extent. I've yet to experience any other issues (There's no 'weirdness' with this board, like won't boot scenarios and require a RAM reseat and such) other than the limitations of heat generated by the NVIDIA chips when overclocking -- this board is 100% solid if it has better cooling. Some readers of whom I was chatting with prior to this review reportedly obtained higher than 4.2GHz with a Core 2 Extreme X6800 -- but with a waterblock over the northbridge, and an aftermarket heatsink/fan over the southbridge.
In terms of layout, it is almost perfect. With a standard (But excellent aesthetically speaking) Asus chestnut PCB, and almost identical layouts to our Asus P5W64-WS Professional, there's not much we can complain about. Really, the Asus engineers has done a great job -- just swap the PCI and PCI-X slots, PATA and floppy connectors around and it would be perfect. Otherwise, I have no real complaints in this regard!
Because this board is tested with the first BIOS (It is the only BIOS available at press time), there are bugs that can be fixed. Fix the spelling mistakes, and my biggest complaint is that it somehow does not work with USB keyboards -- at least on my unit. Maybe a revision of the BIOS will improve CPU utilization performance as well!
In general, the Asus P5NT-WS is a solid board, but I would say that with just a bit of reserve. Asus either needs to incorporate a better cooling system, or if you want a NVIDIA 650i/NF570MCP hybrid workstation board, be prepared to replace the stock chipset cooling system on the Asus P5NT-WS. The pros of this motherboard is very strong though -- loaded with features both hardware and software-utilization-wise (Such as NVIDIA 680i networking features), all solid aluminum capacitors... and even slightly cheaper than the Asus P5W64-WS Professional -- it really depends on what you are looking for. This board definitely has its advantage over the 975X based Asus workstation motherboard, but if you want something that simply works out of the box with 100% rock solid stability, the Asus P5W64-WS Professional is another great choice. But the Asus P5NT-WS should have great overclocking potential, and if you prefer NVIDIA chipsets over Intel... and again, 100% solid state capacitors. Or, if you want a more competitively priced, consumer/performance motherboard, Asus has a P5N32-E SLI Plus with the same hybrid chipset implementation -- and supposedly better chipset cooling. Oh, the decisions, the decisions!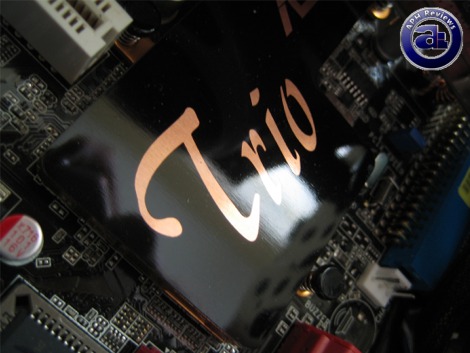 Special thanks to Charlton over at Asus for making this review possible.
Starting from April 30, 2007, Number Ratings have been dropped for motherboards, RAM, and graphics cards. This is to ensure the most appropriate ratings reflected without the limits of using numbers. Everything else will continue using the Number Rating System.
More information in our Review Focus.
Solid, full featured workstation motherboard. Chipset cooling for both northbridge and southbridge definitely needs to be improved, and the layout can be tweaked just slightly.
Do you have any comments or questions about the Asus P5NT-WS? Drop by our Forums. Registration is free, and it only takes a minute!
---
Page Index
1.
Introduction, Features, and Specifications
2.
Bundle, Chipset, BIOS
3.
A Closer Look, Board Layout
4.
Test System; Benchmark: 3DMark06
5.
Benchmark: PCMark05
6.
Benchmark: Cinebench 9.5, SuperPI 1M
7.
Benchmark: EVEREST CPU
8.
Benchmark: EVEREST FPU
9.
Benchmark: EVEREST Memory
10.
Benchmark: EVEREST Memory Latency, HDTach 3.0.1.0
11. Onboard Sound, Overclocking, Conclusion