Page 12 - Overclocking and Conclusion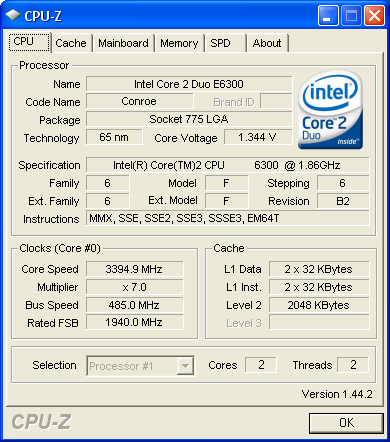 The Asus Striker II NSE is an overclocking/enthusiast oriented overclocking motherboard, no doubt about that -- but with our less than positive experience with previous NVIDIA chipsets on the Intel platform, how does the Striker II NSE stack up against the rest? Well, firstly, it made it though out benchmarks haha. Now, onto the overclocking part.
Pushing 1.3750V through our Core 2 Duo E6300, we managed a maximum overclock of nearly 3.4GHz at 485MHz FSB with default multiplier of 7x. That's an excellent 82% overclock on the CPU; resulting in a clock speed of nearly 3.4GHz from stock 1.86GHz. This is the same overclock we managed on the Gigabyte X48T-DQ6; making these two motherboards the highest overclocking motherboards we own right now at APH Networks. Interestingly, we used only 1.3750V on the Striker II NSE, whereas we used 1.45V on the Gigabyte motherboard -- and we ended up with the exact same results.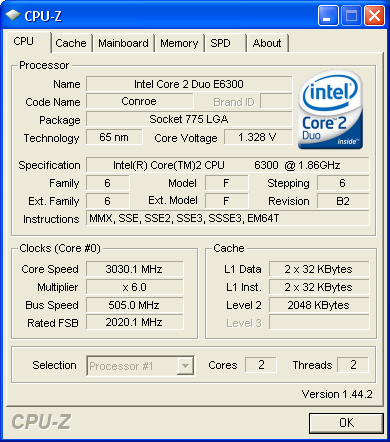 Reducing the multiplier to 6x allowed a higher FSB overclocking headroom on the Asus Striker II NSE. The maximum front side bus we can attain is 505MHz FSB (2020MHz FSB QDR), which is very decent as far as that goes. Again, we only used 1.3750V, and we obtained the same overclock stably as the Gigabyte X48T-DQ6. We tried higher FSBs, it will boot, but it's not stable unfortunately.
Generally speaking, the Asus Striker II NSE obtained some absolutely excellent overclocking results and we are quite impressed. The heatpipe cooler with Asus' Fusion Block system adequately cooled the chipset even without additional fans or even water cooling at stock/slightly higher than stock voltages, and unless you are running at some insanely high voltages through your NVIDIA 790i chipset, it should be good to go. The motherboard is also stable during usage and we haven't experienced any odd issues or strange bugs. This is the first 'good' NVIDIA chipset based motherboard I used on the Intel platform, haha.
---
The Asus Striker II NSE may not be the best performing motherboard, but it's certainly not slow either -- being consistent within a couple percent of the competition, we have full faith in the performance aspect of this product. But there's something beyond performance -- the Asus Striker II NSE is a full featured motherboard, all around, missing absolutely nothing. From its excellent packaging and bundle, to the intelligent implementations of the LEDs on the motherboard, beautifully done layout, combined with an absolutely impressive and surprisingly useful feature set for the uber enthusiast, the Asus Striker II NSE is truly the winner. Not only that, I have experienced no issues with this motherboard at all -- being a bit anti-NVIDIA chipsets on the Intel platform for quite a while now, the Striker II NSE changed it all. I'm impressed -- this motherboard is simply awesome. There's not many faults with this board; many of which are minor besides somewhat average audio performance and it could use better CPU power regulation hardware wise. BIOS is not as simple and user friendly than Asus' Intel chipset based motherboards. But in reality, Asus totally got it right this time. We haven't handed out an APH Recommended for so long, but the Asus Striker II NSE is a product that well deserves this award. Now, for the price -- take a deep breath, so you won't pass out -- are you hardcore enough to be willing to shell out approximately $400 sometime soon?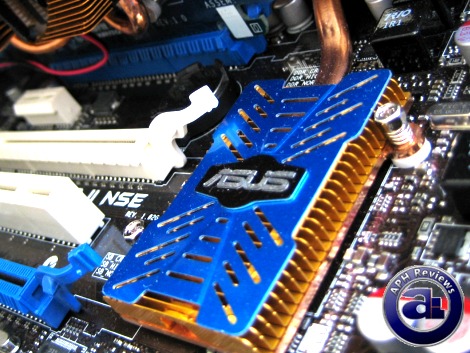 Special thanks to Wil over at Asus for making this review possible.

APH Recommended Award
Starting from April 30, 2007, Number Ratings have been dropped for motherboards, RAM, and graphics cards. This is to ensure the most appropriate ratings reflected without the limits of using numbers. Everything else will continue using the Number Rating System.
More information in our Review Focus.
The Asus Striker II NSE rocks. Full featured, with tons of features that would bring convenience to the hardcore enthusiast. Unfortunately, it's quite hardcore expensive too. It's a hard choice, man.
Do you have any comments or questions about the Asus Striker II NSE? Drop by our Forums. Registration is free, and it only takes a minute!
---
Page Index
1.
Introduction, Features, and Specifications
2.
Bundle, Chipset, BIOS
3.
A Closer Look, Board Layout
4.
Test System; Benchmark: 3DMark06
5.
Benchmark: PCMark05
6.
Benchmark: Cinebench R10, SuperPI 1M
7.
Benchmark: EVEREST CPU
8.
Benchmark: EVEREST FPU
9.
Benchmark: EVEREST Memory
10.
Benchmark: EVEREST Memory Latency, HDTach 3.0.1.0
11.
Onboard Sound (RMAA 6.06) Analyzation
12. Overclocking and Conclusion