By: Preston Yuen
January 6, 2012
In the perspective of certain people, life is difficult to live. You need to learn how to live independently, learn how to deal with irritating problems as they arise, and develop your ideas on how to survive in society. Others simply view living independently as part of something we must all learn. Some people also believe "irritating problems" help develop character and learn life lessons. As Albert Einstein once said, "A person who has never made a mistake never tried anything new." Whatever stage of life you are going through, I personally would not know. However, personally speaking, I would rather go through the latter described. Considering myself as a technology enthusiast, catching up on some of the relatively new gadgets on the market, let's just say I don't necessarily have the best of luck. When it comes down to electronics, the batteries usually die in a shorter time frame than expected, considering how I like to put everything on full power. Although you might suggest the Choiix Power Fort 5.5 and the original Choiix Power Fort to fix up the issues, the thing is, I might need to stuff my pockets with two or three of each. Looking on the bright side, however, I may not have to spend quite as much now, as Choiix has come up with a bigger and better solution -- the Power Fort 5600. This little guy packs a 5600 mAh battery, while giving an extra charge boot of 2.1A @ 5V. I'm not sure about you, but as for myself, this would keep me on the road for a much longer period of time. Read on to see what we have found!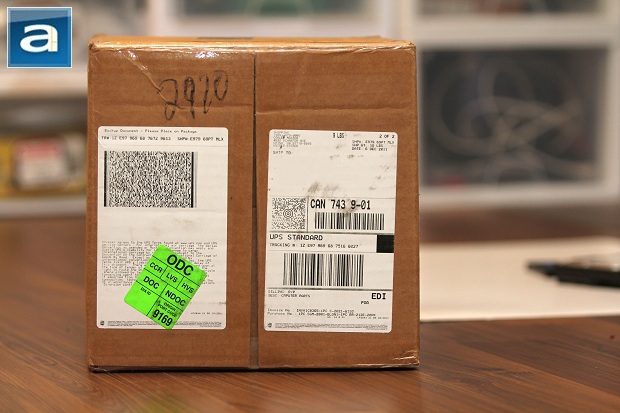 Our unit of the Choiix Power Fort 5600 came in a mid-sized, brown corrugated cardboard box along with the Cooler Master Storm Xornet reviewed by my colleague Devin last week, and the Cooler Master Hyper 212 EVO that is soon to be reviewed by my other colleague Jeremy. Rest assured, as everything arrived safely from our good friends in California via UPS Standard to our Calgary headquarters with next to no bumps and bruises. I just hope that there will be more Christmas and New Years' presents coming our way in such pristine condition next year!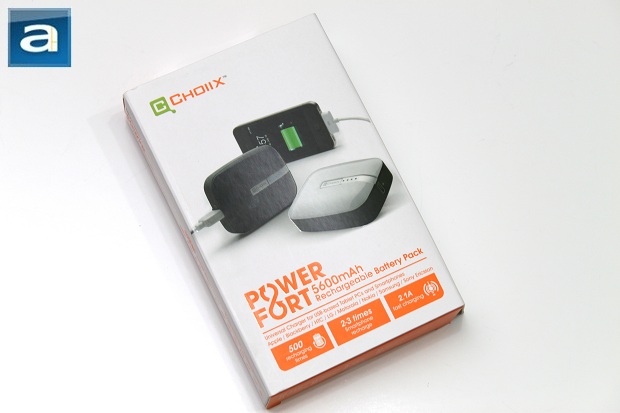 The packaging of the Choiix Power Fort 5600 is slightly different than its predecessors, with no plastic shell encompassing the product to be shown externally -- but does consistently keep the orange and white overall theme. However, if you open the flap, you will presented with the Power Fort 5600 behind a plastic window. The rest of the box is rather plain, but in my opinion, it does a very good job of getting to the point in terms of letting the consumer know about its features and size around the box. Before we move on any further with this review, let's take a look at the features and specifications, as obtained from the manufacturer's website:
Features
- Compatible with Smartphone and tablet PCs
- LED indicators show remaining battery life
- Over charge protection
- Over discharge protection
- Over current protection
- Over circuit protection
- Battery holds a charge for extended periods without use
Extended Usage Time (hours)
- iPad2/iPod/Galaxy Tab: 6
- iPod/MP3/MP4: 172
- iPhone/Smart phone: 28
- PDA/GPS: 24
- Game console: 20
- Bluetooth: 138
Specifications
- Model: C-2021-W1S0 (White), C-2021-K1S0 (Black)
- Power Capacity: 5600 mAh
- Battery Type: Li-Ion Battery
- Dimension: 80.6mm x 60.7mm x 26mm (3.17" x 2.39" x 1.02")
- Weight: 32g (4.6 Oz)
- Recharging Time: 6 – 8 hours
- Warranty: 1 year on battery unit, 2 years on other components
- UPC Code: 884102013867 (White), 884102013881 (Black)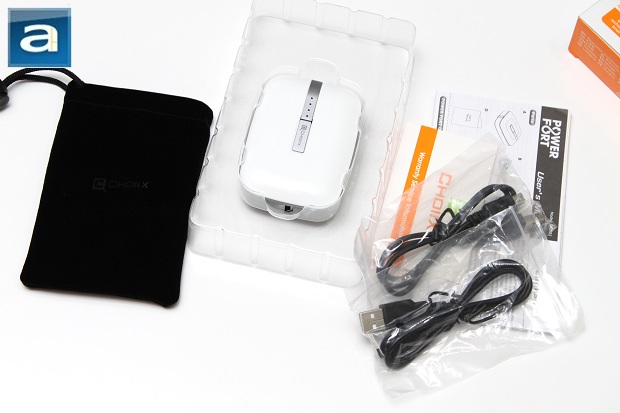 When taking the Choiix Power Fort 5600 out of the box for the first time, you may notice that this Power Fort isn't as slim as the two other Power Forts reviewed by yours truly -- both in terms of thickness and width. Personally speaking, I would rather have something a bit more slimmed down to fit in my pocket. However, do keep in mind that this big boy packs much more than the original Power Fort or the Power Fort 5.5. In some cases, bigger does not always mean better, but this situation is totally opposite. As always, the Power Fort 5600 comes in a black or a white edition. I personally like the black one simply because that's my style (Sorry Devin), but Cooler Master decided to send the white one to us instead.
Out of the box, you will receive the following:
- 1x Choiix Power Fort 5600
- 1x Carrying case
- 1x USB/mini-USB cable
- 1x USB/micro-USB cable
- 1x Manual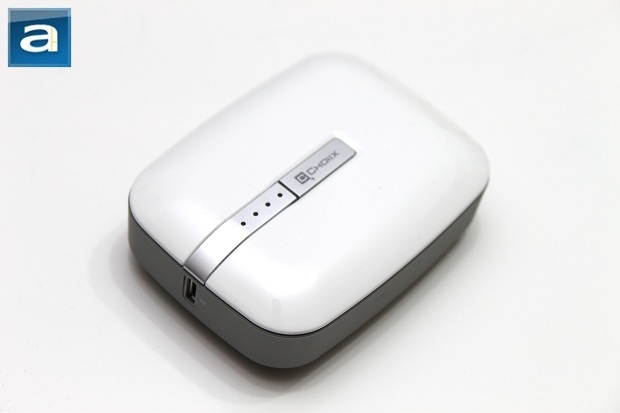 As always, two USB cables are provided along with a carrying pouch, despite the fact that this one may be a tight fit for its size. Speaking of which, the Choiix Power Fort 5600 measures to 80.6mm x 60.7mm x 26mm. In terms of length, the Power Fort 5600 is not that much shorter when put side by side with the Choiix Power Fort 5.5 and the original Choiix Power Fort -- its height nearly doubles the Power Fort 5.5, however. I believe this is one factor to consider when getting a backup battery pack for your electronics -- either you sacrifice the size of the battery for its slim form factor, or you sacrifice the slim form factor for the battery size. In my opinion, I like to keep the baby happy for a longer period of time with your new iPad on the go, without having to charge it back up all too often. You will see the results in our tests section coming up shortly. Although this Power Fort seems to be big and bulky, it will fit into almost anyone's hand just fine.
As far first impressions on its exterior looks goes, the top cover gives a sense of sleek design (I know, I know), with a nice silver strip through the middle split in two sections. Although I like the design of the cover quite a bit, it serves as a fingerprint magnet. This would serve as great evidence for a crime scene investigation crew, so depending on which side you are on, it can either be a good and a bad thing. When taking a closer look at the metallic silver strip, the center-most section is a button for the blue LED indicators next to it. Four LEDs would light up when the battery is at 100%, while none would light when it is completely drained. At that stage, you may plug in the micro-USB port on the side, with the other USB end connected to something that feeds it more power. Speaking of which, the Choiix Power Fort 5600 features a 5600 mAh Li-Ion battery inside, hence the name; charged at 1A @ 5V.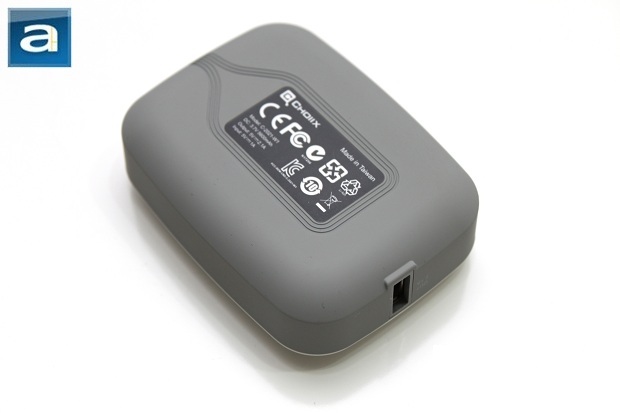 Flipping it over, you will be greeted with a plain grey matte back. This gives the Power Fort 5600 clean looks in addition to a good overall feel of the product. For charging your personal devices, here is the standard USB port for all your cables. It delivers up to 2.1A @ 5V, which, in theory, should make quite a noticeable difference in recharge times for your portable electronics compared to our 1A @ 5V output on the original Power Fort and the subsequent Power Fort 5.5. Normal USB based wall chargers provide 1A @ 5V, while a standard USB 2.0 port delivers 500mA at the same voltage.
-----------------------------------------
The Tests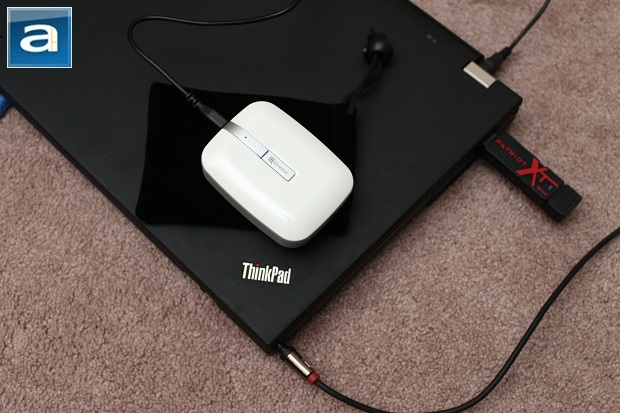 Since it is supposed to be a portable charging device, I charged the Choiix Power Fort 5600 to full capacity using my Lenovo ThinkPad T420 laptop. All device charging tests were done without the Choiix Power Fort 5600 plugged into my laptop. This was done to see how long the Power Fort could last on a single run once it was fully charged. When charging the Power Fort itself, no devices were plugged into it. This was to gauge how long it would take to charge the Power Fort itself accurately.
When first charging it out of the box, it was already half charged from the factory. To optimize the performance of the battery for first use, I charged the battery, drained the battery all the way, and recharged it fully without interruption to prepare it for first use. Once the initial charge/discharge optimization cycles were completed, I unplugged it from my laptop and put it through our tests. I pulled out my Apple iPad 2, Apple iPod touch, and Sony Ericsson Xperia X10 and recorded the results.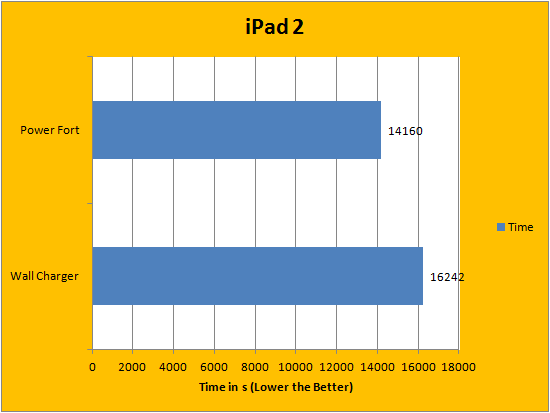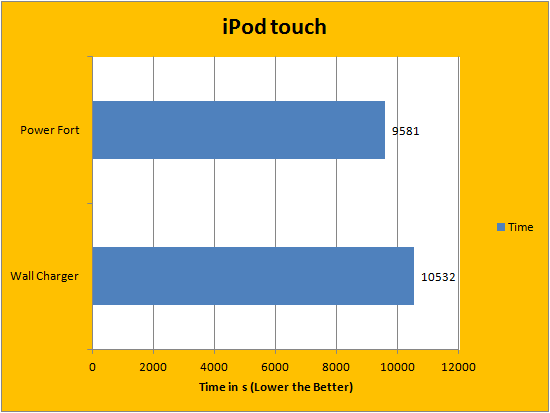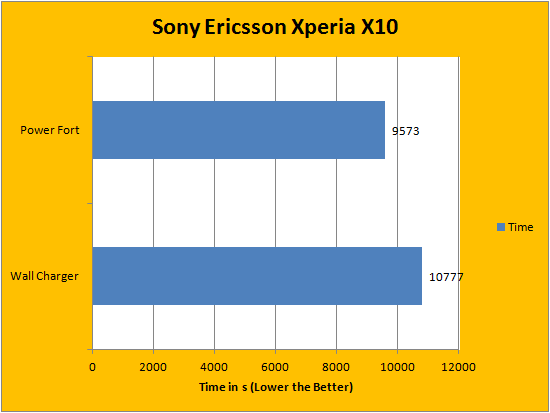 Although not significantly faster than the wall charger as its 2.1A maximum output suggests, the Choiix Power Fort 5600 did deliver actual performance gains. The wall charger (Also supplying 1A @ 5V) took approximately three hours to fully charge the iPod touch and Xperia X10, while the iPad took approximately four and a half hours from 0% to 100%. As you can see from the tables above, the Power Fort 5600 could cut approximately twenty to thirty minutes off of your charging time. This could be quite significant for those on tight schedules. I also tested how many iPad/iPod touch batteries it can fully charge from 0% to 100% on one fully charged Power Fort. It turns out it could fully charge the battery about four to four and a half times. The Power Fort 5600 was also capable of charging my Xperia X10 almost 3x, which also corresponds to Cooler Master's tables. Once I drained the Power Fort, I hooked it back up to my laptop to see how long it would take to fully charge a drained battery. This took nearly seven hours according to my tests, corresponding with what Cooler Master claims on their website.
-----------------------------------------
Generally speaking, the Choiix Power Fort 5600 portable charger is a great portable charger to go with many of the everyday electronics on the market these days. My only real complaints comes down to getting caught by the local police thanks to its fingerprint magnet surface (Uhh... are you hiding something from us? - Editor), as well as trying to fit it into my narrow pants pocket. That said, there are many useful features of the Power Fort 5600. For one thing, it packs a large 5600 mAh battery pack for extended periods of use. Setup takes little to no time at all; plug and play is the deal. Just remember to have it charged overnight. A carrying case is also provided with your Power Fort 5600 to stick all your cables in without the hassle of finding them afterwards. The testing portion of the Power Fort 5600 is both the best and the worst part of this review. I don't know about you, but personally speaking, repeated cycles of watching stuff charge and discharge is pretty darn boring. But for the purpose of this review, the data is absolutely priceless. And from this we can objectively draw our conclusion. If your time schedule is important to you, knocking off 20 to 30 minutes in charging time is quite significant. However, on the realistic side of things, if you fully charge the Power Fort 5600 before hand, this little beast can keep your devices going, much like the Energizer Bunny. In my opinion, the Choiix Power Fort 5600 is a very convenient portable charger for feeding extra power whenever you need it, for the primary purpose of serving times when you forget to charge your device, or for those long day trips nobody wants to be at.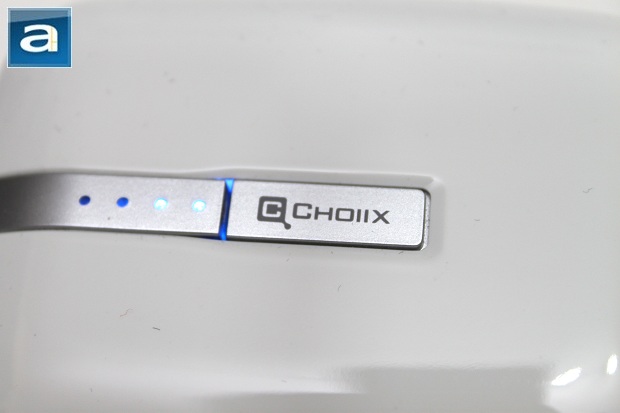 Cooler Master provided this product to APH Networks for the purpose of evaluation.
APH Review Focus Summary:
8/10 means Definitely a very good product with drawbacks that aren't likely going to matter to the end user.
7/10 means Great product with many advantages and certain insignificant drawbacks; but should be considered before purchasing.
-- Final APH Numeric Rating is 7.6/10
Please note that the APH Numeric Rating system is based off our proprietary guidelines in the Review Focus, and should not be compared to other sites.
Although the Choiix Power Fort 5600 isn't as slim as you had hoped, at least you know it will keep your devices running for extended periods of time with its large 5600 mAh battery.
Do you have any comments or questions about the Choiix Power Fort 5600 Portable Charger? Drop by our Forums. Registration is free, and it only takes a minute!