By: Aaron Lai
March 27, 2020
On our flight from Los Angeles to San Antonio, my three friends and I were sitting in a single row with two seats on each side of the aisle. I had taken a window seat while my colleague Jonathan Kwan was sitting on the other side of the aisle. Unsurprisingly, the topic of girls came up during this flight. In one instance, Jonathan was trying to tell a story about a certain girl and described her as attractive. It was clear I was not convinced by just his words, so I asked him to pulled out his phone to show me a photo of her from social media. I took one glance at it and mentioned something to the effect that she could be in a Hong Kong drama. Obviously, I meant that as a compliment, especially since I had to admit she was quite pretty. Upon hearing this, Jonathan's response was a look of confusion and shock. With the separation between us, I could really only read his face to tell that there was something lost in translation. Being quick to fix the issue, my friend next to me repeated what I had said to him. After a few seconds of realization, Jonathan laughed as he replied, "Oh, I thought you said Hong Kong grandma!" (For Jonathan's side of the story, please see the Western Digital Red WD140EFFX 14TB review.) I am not going to question who Jonathan finds attractive, nor have I ever seen a grandma that young before, but from this story, you can tell the importance audio plays in clear communication. You can read faces or tell by visual cues, but having a clear audio stream is also important. Today's review unit of the Cooler Master MH650 is an example of a product that requires a clear audio stream, though this is because it is part of its purpose. We have looked at the MH670 before, so how does the MH650 perform? Hopefully, there will be no grandma drama here, so let us read on to find out!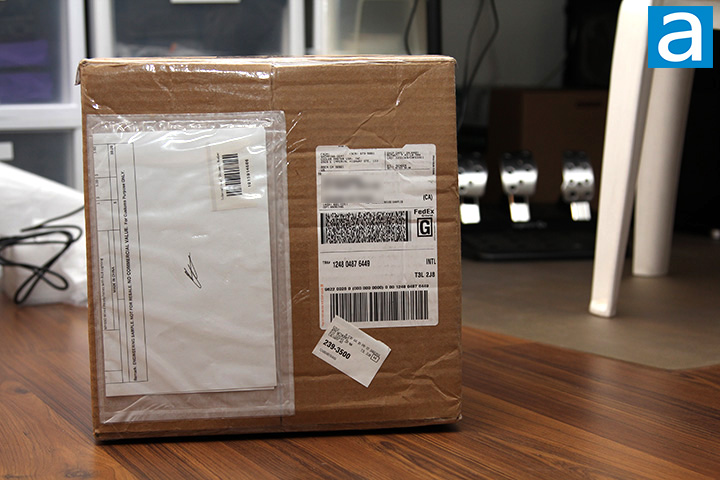 Our Cooler Master MH650 arrived in a brown corrugated cardboard box, traveling with FedEx and their Ground service. This package originated from Brea, California and arrived at our APH Networks offices in Calgary, Alberta in good condition. There are no dents or bruises on the outside to be concerned with, which is good to see. In addition to the review unit of the MH650 we have today, we also have several other Cooler Master products, such as the previously reviewed MH670 and MasterFan MF120 Halo. Quite a few plastic pockets were also packed inside to ensure everything arrived safely.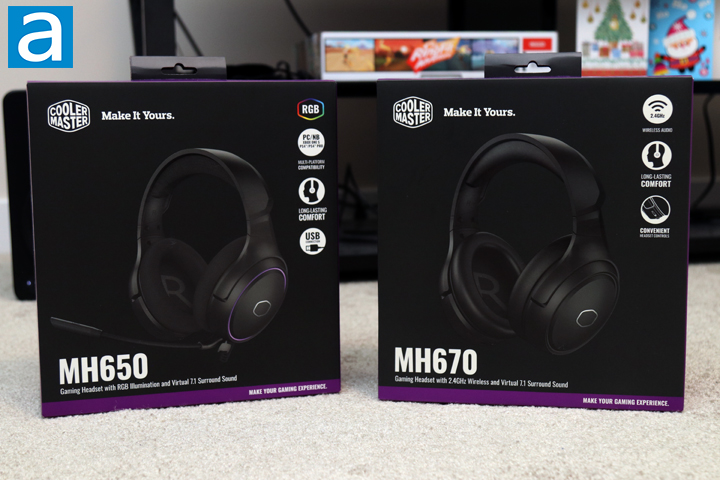 The black and purple theme is found here on the Cooler Master MH650 retail box, which is not too surprising. From the front of both of these boxes, you can see the headset in full view. Cooler Master's logo and tagline are on the top left corner. Specific to this headset, we have the MH650 name on the bottom left with a description of "Gaming Headset with RGB Illumination and Virtual 7.1 Surround Sound". Three primary features on the side including its multi-platform compatibility, comfortable design, and USB connection. We will see what these mean as we continue to dive in our review. Around the back, we have more features and specifications, listed in different languages.
Before we continue on, I have grabbed the specifications from the manufacturer's website for your perusal:
PRODUCT NUMBER: MH-650
HEADPHONE DRIVER DIAMETER: 50mm
HEADPHONE FREQUENCY RESPONSE: 20-20,000Hz
HEADPHONE IMPEDANCE: 32Ω
HEADPHONE SENSITIVITIES (@1KHZ): 107dB ± 3dB
HEADPHONE INPUT: Maximum 80mW
HEADPHONE CABLE LENGTH: 2.2m USB cable
HEADBAND MATERIAL: Steel and plastic headband, Mesh fabric and foam cushion
HEADPHONE EAR CUSHION MATERIAL: Mesh fabric and foam cushion
MICROPHONE PICK-UP PATTERN: Omni-Directional
MICROPHONE FREQUENCY RESPONSE: 50-18,000Hz
MICROPHONE SENSITIVITIES: -40 ± 3dB (@ 1KHz)
MICROPHONE SIGNAL TO NOISE RATIO: 50dB or more
MICROPHONE TYPE: Detachable flexible microphone
VOLUME CONTROL: Up/Down Buttons (on Headset control)
MICROPHONE CONTROL: mute switch
VIRTUAL 7.1 SURROUND SOUND: On/off switch button
POWER MODE CONTROL: On/off switch button
DIMENSIONS (L X W X H): 192 x 85.5 x 191.5 mm / 7.59 x 3.37 x 7.54 inches
WEIGHT: 322.5g / 0.71lbs (Inclusion Cable), 282g / 0.62 lbs (Without Cable)
WARRANTY: 2 years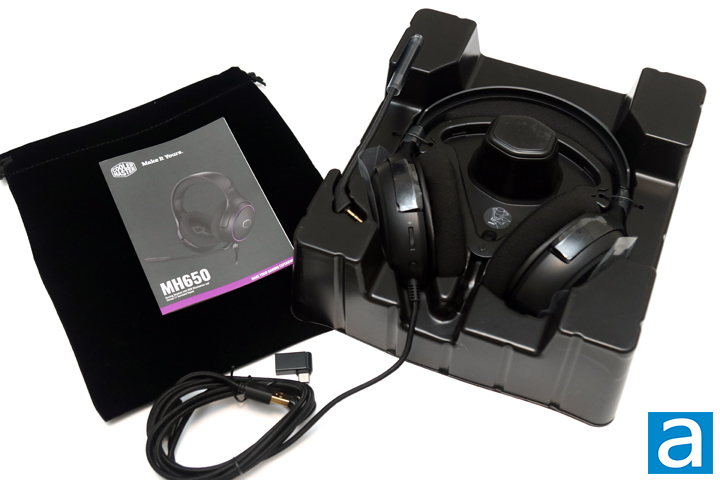 Similar to the packaging of the Cooler Master MH670, the MH650 comes in a plastic shell that holds the headset and all of its accessories. Cooler Master provides a fabric drawstring bag to hold your headset when you are on the go. Other accessories included with this headset is an adapter between a full-sized USB and a USB Type-C plug, in order to plug the headphones into your phone or other mobile devices. Some documentation is included as well, which overviews some quick setup instructions, as well as warranty information. Speaking of which, Cooler Master offers two years of warranty with their peripherals, which is pretty standard nowadays for warranty length.
---
Page Index
1. Introduction, Packaging, Specifications
2.
Physical Look - Hardware and Software
3.
Subjective Audio Analysis
4.
Conclusion