By: Aaron Lai
November 6, 2018
I have only realized how much I dislike ads when I started using Spotify. At first, those ads would be short and once every ten songs, so I would be okay with it. But as I continued to use it, the ads would increase in its duration and frequency. I really enjoy Spotify for its music on the go service, as well as the fact it has all the music I am looking for. However, I just could not stand all of these ads and I finally upgraded. I know streaming quality and other features that come with the premium service are important, but those pesky ads were my sole reason for paying. I guess you could say the ads achieved its purpose in getting me to give money to them. When it comes to headphones, there are two major points that I tend to look at when reviewing them. The first is the audio quality, because that is one of the main functions of the product. Obviously, if a pair of headphones do not sound good, I would not use them. However, the other aspect that is just as important is comfort. If a headset sounds amazing but is a terrible fit, then I have no reason to even consider it, because a lack of comfort interferes with the main function of the headset. Just like Spotify and its free service, if a pair of headphones sounds great but is a pain to use, I see no reason to keep using it. When it comes to today's review of the Cooler Master MH752, we have a new pair of headphones focused on the point of comfort. Is this the right target for Cooler Master and does it make the pair of cans worthwhile? Let us read on to find out!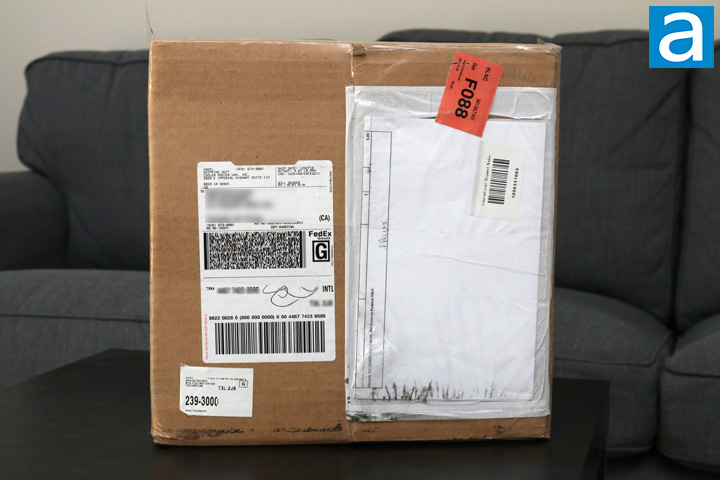 Today's review unit of the Cooler Master MH752 arrived from Cooler Master's offices in Brea, California. Traveling with FedEx and their Ground service, this parcel arrived in excellent condition. Despite some darker marks on the front of the box, there really is nothing to be concerned about. The brown corrugated cardboard box has no real bruises or holes for me to be concerned about. Inside, the MH752 was shipped on its own, with only a box full of foam packing peanuts to protect the contents. I really dislike foam peanuts, especially as they break apart easily and become hard to dispose of. Otherwise, let us get to the retail container.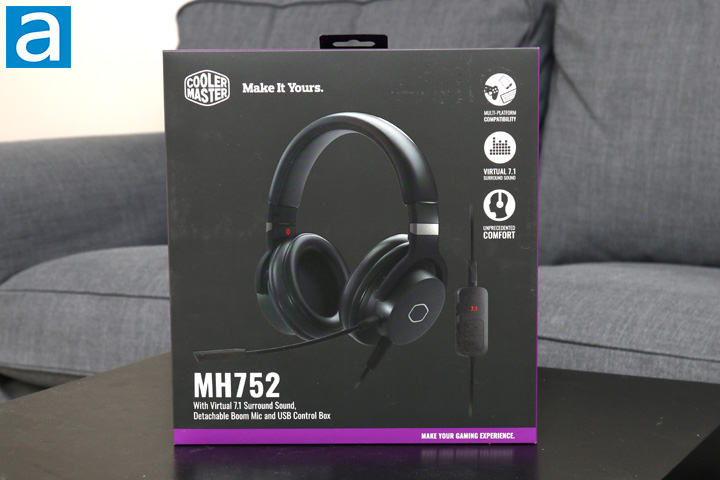 We have seen quite a bit from Cooler Master in the past few months, so you probably already know the drill for their retail containers. With a grey and purple theme, the MH752 comes in a similar design. The headset can be found in the middle of the box, with its cable controller also displayed on the front. The name and description can be found on the bottom left, with Cooler Master's branding taking the standard position at the top left. Three primary features of "Multi-Platform Compatibility", "Virtual 7.1 Surround Sound", and "Unprecedented Comfort" can be found on the top right side. We will be exploring these features and more as we continue our review. The side and back panels explain other information about the headset. Otherwise, the box design is clean and shows off the product well.
For those interested in the specifications, I have grabbed them from the manufacturer's website for your perusal:
Specifications
Product Number: MH-752
Headphone
Driver Diameter: 40mm
Frequency Response: 20 – 20,000 Hz
Impedance: 26Ω
Sensitivity (@1kHz): 97dB ± 3 dB
Cable Length: 1.5m 3.5mm connector (removable), 1.5m USB cable (removable)
Connector: 3.5mm 4-pole jack / USB Type A
Headband Material: Steel and plastic headband, PU leather and foam cushion
Ear Cushion Material: PU Leather and foam cushion
Microphone
Pick-up Pattern: Omni-directional
Frequency Response: 100 – 10,000 Hz
Sensitivity (@ 1kHz): -42 dB ± 3dB
Signal to Noise Ratio: 55dB
Microphone Type: Detachable flexible microphone
Controls
Volume Control: Up/Down Buttons (control box)
Microphone Control: Up/down buttons, mute switch
Virtual 7.1 surround sound: On/off button with indicative LED
Physical
Dimensions (mm/inch) (L X W X H): 149 * 85 * 215 mm, 5.87 * 3.35 * 8.46 inches
Weight: 340 g , 0.75 lbs
Weight (without Cable): 250 g, 0.55 lbs
Warranty: 2 years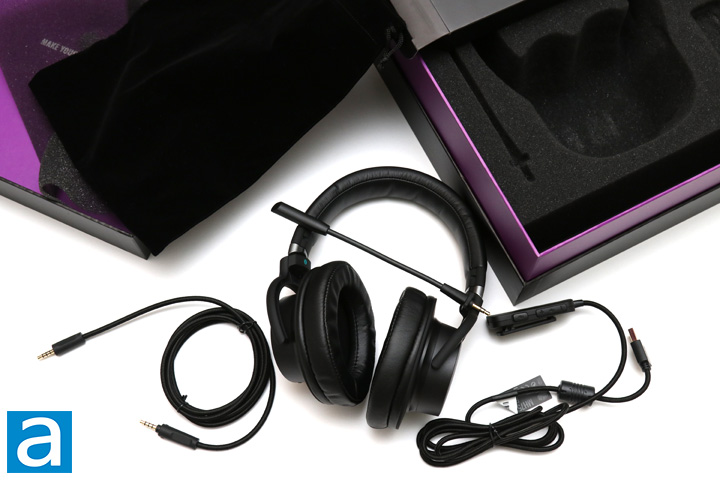 When I first opened up the MH752, I was immediately reminded of the first time I received a pair of gaming headphones, which was the Kingston HyperX Cloud. This is because they were the first pair of headphones that I reviewed that looked premium in its retail container. Of course, most headphones now come in this sort of packaging. Otherwise, the headphones can be found nestled in a large foam holder, which also holds the detachable microphone and the USB control box. Finally, the detachable cable can be found inside the included felt carrying bag. The only thing I would have liked to see here is another set of earcups, but the ones on the MH752 are not user replaceable.
---
Page Index
1. Introduction, Packaging, Specifications
2.
Physical Look - Hardware and Software
3.
Subjective Audio Analysis
4.
Conclusion