By: Jonathan Kwan
September 30, 2006
After going through numerous Corepad mousing surfaces over the last two months, we've saved the biggest for last. Yes, take it literally: The Corepad Deskpad XXXL is one large doormat-sized product. Sounds familiar? You must be thinking about the XTracPads Ripper XXL. But then again, there's no reason not to. And we'll tell you why in our review today; let's quickly move into it.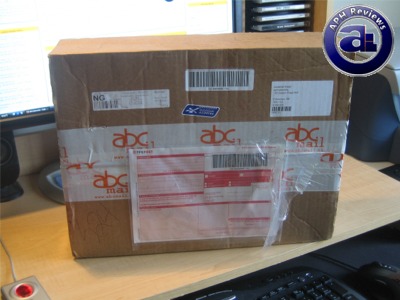 Yet another display of our slightly overused photo, but hey -- same box that came in July along with several other Corepad products we've looked at prior to this review today. Anyway, nothing important here; you probably read my description in regards to this "ABC Mail" package in the rest of the Corepad product reviews, so let's move on.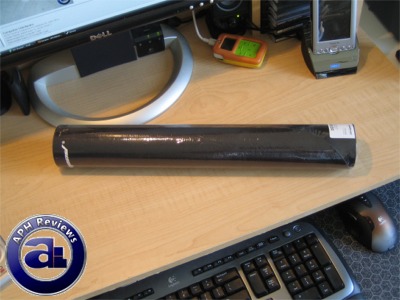 Our review unit of the Corepad Deskpad XXXL came in OEM packaging; otherwise in non-computer terms, simple plastic film thin packaging. Nothing excessive here; simply tear it off and unroll the Deskpad XXXL onto your desk and you are good to go. The plastic film can be easily crumpled up and disposed of without any issues.
To tell the truth, I am a bit brain dead and slightly tired after building the fence in my backyard this morning. I'll set off with a short, brief and to-the-point review for today. Now back on topic...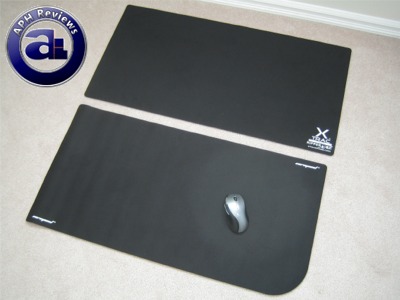 Size comparison with the XTracPads Ripper XXL. The physical dimensions are nearly identical -- just like how every Corepad Eyepad can be directly compared to a product in the SteelPad QcK line. The only major difference is the oddly cut off bottom right corner in which I criticized in my Eyepad reviews. A larger cut corner in that area is definitely not good design, simply due to the fact that it is an often used area of a mousing surface, and without it you might run out of room there.
Before we move on, let's take a look at Corepad Deskpad XXXL's specifications; taken directly from Corepad's site:
- HUGE very durable, flexible and smooth cloth mouse pad which covers most of your desk
- Great for low and high sensitivity mouse settings
- Compatible with all mice
- Specially designed non-slip rubber backing
- Washable with regular dish soap and a damp sponge
- 900 mm wide, 450 mm deep and only 3.0 mm thin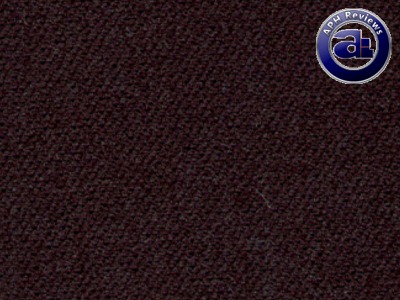 A close look at the surface of Corepad's Deskpad XXXL. The surface is generally and mostly consistent and should be suitable for proper optical/laser tracking. However, when directly compared to the XTracPads Ripper XXL, the Deskpad has a more 'coarse' texture on its mousing surface; likely a primary factor of why the XTracPads Ripper XXL's glide is just 'slightly' better through our direct comparisons.
When compared to the XTracPads Ripper XXL, the Corepad Deskpad XXXL is slightly thicker. Although thickness is not anything major with mousepads of this size since it can accommodate both your mouse and keyboard, mousepads in general is more desirable if it is thinner for various reasons.
Many will wonder what are the advantages and disadvantages of a cloth pad when compared to a plastic pad. I composed a short list, and the characteristics listed in our list below fully apply to the Corepad Deskpad XXXL as well. The following lists typical cloth mousepad advantages and disadvantages according to my experience after testing over a dozen mousepads for APH Networks:
Cloth pad advantages and disadvantages
+ Quiet during usage
+ Easy on your mouse feet
+ Flexible (Can be rolled up)
+ Usually excellent control
+ Usually great grip
+ Comfortable
- Easy to get dirty
- Hard to clean
- Glide is usually not as good
- Wears out faster
Just wait a short moment before some people copy the exact same list onto their reviews.
---
The Tests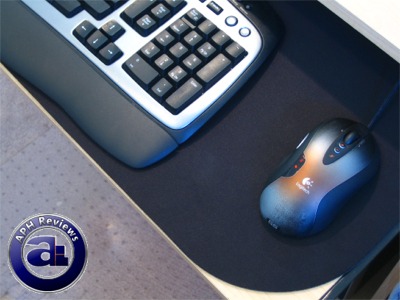 Moving onto our standard tests, I completed both our Photoshop freehand trace test and Counter-Strike: Source in game performance analysis. Using firmware version 1.1, our Logitech G5 will be used alongside for benchmarking. We will then rate our mousepad based on the following categories after obtaining our results:
Glide - For quick and effortless mouse movements across the mousing surface.
Control - For precise and accurate cursor/crosshair handling.
Grip - The mousepad's ability to stay in the same position on the desk without undesirably relocating itself.
Noise - Will this mousepad generate noise when the mouse is being used?
In terms of glide, again it is average for a cloth pad. It could be improved though, because the XTracPads Ripper XXL offers even better glide as a cloth mousing surface. Like I mentioned earlier, this is probably due to the fact that the XTracPads Ripper XXL has a more 'fine' surface that contributes to its smoother glide advantage.
Control is pretty good, though. Tracking is definitely not missing and it performs well for a cloth pad. Due to the nature of its design and its size, I noticed no undesired relocations, and grip is definitely worth mentioning. Like all cloth pads, it is quiet during use and I noticed minimal noise generated during mousing sessions.
---
Sure, this is a short review (Once again, I am a bit brain dead after building the fence in my backyard this morning). The thing is, there isn't much to say in regards to this product. There are many physical similarities to the XTracPads Ripper XXL, except for the texture of the mousing surface as well as the oddly cut bottom right corner. Glide can be improved even when compared to other cloth pads, but grip is still very good. With its size, chances are that you will not run out of room for using your mouse and keyboard -- but weighing its pros and cons together, I'd still recommend the "original" large mousepad -- the XTracPads Ripper XXL -- if you want something of this size, but with better overall performance.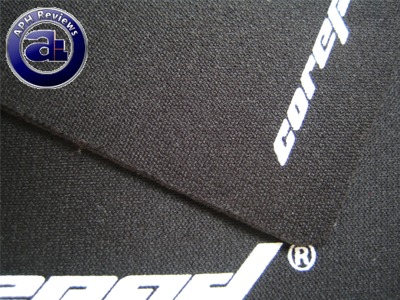 Special thanks to Marcel at Corepad for making this review possible.
Rating: 6.5/10
The number 6.5 indicates a rating in between 6 and 7.
The number 6 means "A product with its advantages, but drawbacks should not be ignored before purchasing".
The number 7 means "Great product with many advantages and certain insignificant drawbacks; but should be considered before purchasing".
More information in our Review Focus.
Oddly cut off bottom right corner and the glide isn't that good, even when compared to other cloth pads. If you want a better performing mousepad with similar physical characteristics (Such as size), we'd still recommend the XTracPads Ripper XXL.