By: Jonathan Kwan
March 19, 2021
What do you do when someone you know is getting a little too much attention from a guy that is in no place of pursuing her? Now, personally, I generally do not interfere with other people's personal lives, but I always render my services if I know there is nothing good that can come out of it. A couple of months ago, I was at an in-person event when a guy was weirdly trying to get close to a friend the first time they met. Since I did not want to jump into the one-on-one conversation they were having, I spotted another friend across the aisle, looked at her in the eye, and tilted my head. Immediately, she stood up, walked over, and joined the conversation to keep the guy in check. I was quite impressed at how me looking at her and tilting my head communicated exactly what I intended, considering I had a mask on and she could not even see the expression on my face. I called her the next day and asked her how she understood exactly what I meant, and she told me it was plain and obvious. I think it was plain and obviously only because there were assumed parameters and a strong pre-understanding between us. Nowadays, if I were to give you a memory card to transfer photos from my camera to your computer, what kind of reader will you assume you will need? Pre-understanding it as an SD card reader is probably your best bet -- this is the assumed standard with users of most consumer-grade cameras for the past 15 years or so. I remember the first SD card I bought in 2004, which was a Lexar 256MB, and fast forward almost two decades later, we are back with a 128GB card using the same physical format from a company of the same name, albeit with magnitudes larger capacity, seriously faster speed, and even the company itself has changed ownership a few times since then as well. So is the Lexar Professional 1066x SDXC UHS-I Silver 128GB any good? We took one in along with their high-speed Multi-Card 2-in-1 USB 3.1 Reader to find out.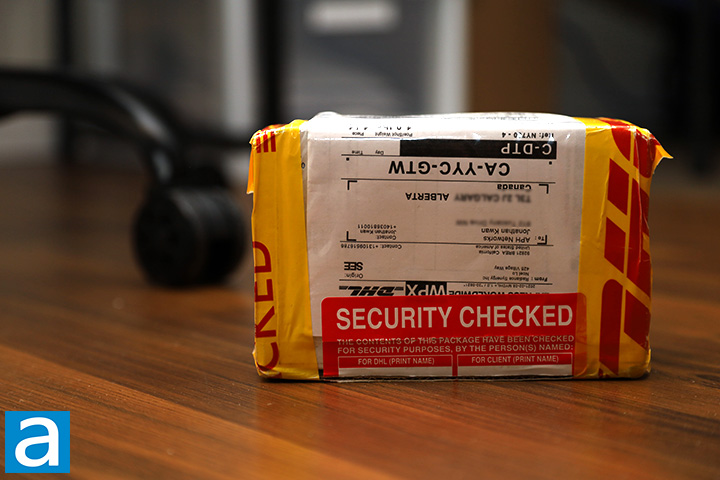 Our review unit of the Lexar Professional 1066x SDXC UHS-I Silver 128GB arrived in a small corrugated cardboard box from the company's public relations firm in Brea, California, USA. The package arrived on our doorstep here in Calgary, Alberta, Canada in pretty beat up condition using DHL Express Worldwide for our review today. As with the last product I have reviewed from the company, the Lexar Professional SL100 Pro 500GB, the box was taped as "security checked". I do not know if it was because of me, the sender, or DHL, but this makes it two-for-two, haha.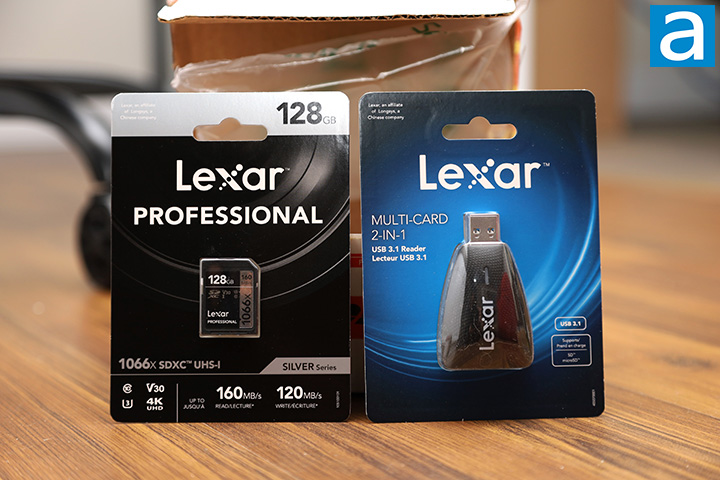 The retail packaging design of Lexar's Professional 1066x SDXC UHS-I Silver 128GB fits right in with anyone looking for photography equipment. This is the same kind of packaging where you can hang it on a store shelf rail, but chances are that it will be locked up in the glass cabinet behind a counter for security purposes. Extending across the top is a silver strip with the capacity printed at the top right corner. Under it is the Lexar logo and their Professional branding written in very large text. A plastic shell encases the card in the middle. At the bottom, you will find feature highlights of its SDXC Class 10, UHS-I U3, and Video Speed Class 30 ratings. There is also a 4K UHD logo and 160MB/s read and 120MB/s write specification. A product description in various languages can be found at the back.
Lexar also threw in their Multi-Card 2-in-1 USB 3.1 Reader for our tests to ensure the card's performance is not bottlenecked. The retail packaging follows the same design template as the Lexar Professional 1066x SDXC UHS-I Silver series, except the background is various shades of blue rather than black.
Before we move on, let's take a look at the specifications of the Lexar Professional 1066x SDXC UHS-I Silver 128GB and Lexar Multi-Card 2-in-1 USB 3.1 Reader, as obtained from the manufacturer's website:
Professional 1066x SDXC UHS-I Silver
Capacity: 128GB
Speed Class: Class 10, U3, V30
Performance: Up to 160MB/s read, up to 120MB/s write
Operating Temperature: 0° to 70° C (32°F to 158°F)
Storage Temperature: -25° to 85° C (-13°F to 185°F)
Dimension (L x W x H): 32mm x 24mm x 2.1mm / 1.25" x 0.95" x 0.08"
Multi-Card 2-in-1 USB 3.1 Reader
Supported card formats: SD™, SDHC™, SDXC™, microSD™, microSDHC™, microSDXC™, and SD/microSD UHS-I and UHS-II cards
Interface: USB 3.1 Gen 1
System Supported: Mac® OS 10.8+, Windows® 10/8/7Vista/XP, USB 1.1+ port
Operating Temperature: 0° C to 40° C (14°F to 158°F)
Storage Temperature: -10° C to 50° C
Dimension (W x L x H): 38.2 x 63.9 x 15.3 mm / 1.50" x 2.51" x 0.60"
Weight: 15.8 g / 0.034 lbs
---
Page Index
1. Introduction, Packaging, Specifications
2.
Physical Look - Hardware, Test System
3.
Benchmark: AIDA64 Disk Benchmark
4.
Benchmark: ATTO Disk Benchmark
5.
Benchmark: Crystal Disk Mark 8.0
6.
Conclusion