By: Aaron Lai
March 19, 2021
If you have played any sort of competitive game recently, you might be wondering how their matchmaking systems work online. Many games use a rating system based on the Elo rating system, which ranks people relatively based on their individual statistics. Invented by Arpad Elo, this sort of ranking methodology was first invented to rank players against others in competitive chess. This method assumes that performance is normally distributed, while each individual's ranking is their average performance over time. Players will be therefore ranked and play against others of a similar ranking. The Elo rating system should also predict the outcome of the match too. There are also variations or modifications to implement Elo's general ideas, such as Glicko-2, which is used in Counter Strike: Global Offensive. However, most people still refer to all of these variants as Elo. There are still some issues with Elo ratings such as rating inflation and deflation or protection of ratings. As well, many gamers complain about "Elo hell", where players struggle to climb due to external factors such as their teammates in team games. While I do not play many online games competitively, I can understand the frustration players face, especially if they have to play with me, haha. Even so, when ROCCAT sent us their Elo 7.1 Air, I was surprised to see a name like Elo. To me, it makes me wonder if they are trying to say these headphones can be a benchmark to compare against other headphones. Even if the choice of the name was for a different reason, it still is a valid question: Does the ROCCAT Elo 7.1 Air act as a benchmark for other gaming headphones to be striving towards? Let us read on to find out!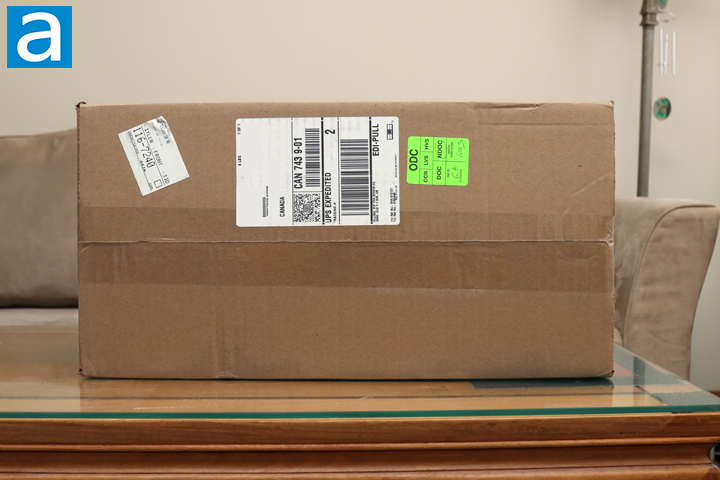 Today's review unit of the ROCCAT Elo 7.1 Air arrived from Turtle Beach's fulfillment center in Elwood, Illinois. This was sent to our APH Networks offices in here in Calgary, Alberta via UPS and their Expedited service. Alongside with the Elo 7.1 Air, we also received the ROCCAT Vulcan TKL Pro, which was reviewed previously by Yours Truly. Otherwise, the box arrived in great condition with no real issues to speak of. Internally, ROCCAT included some packing paper to help cushion any bumps that may occur during shipping.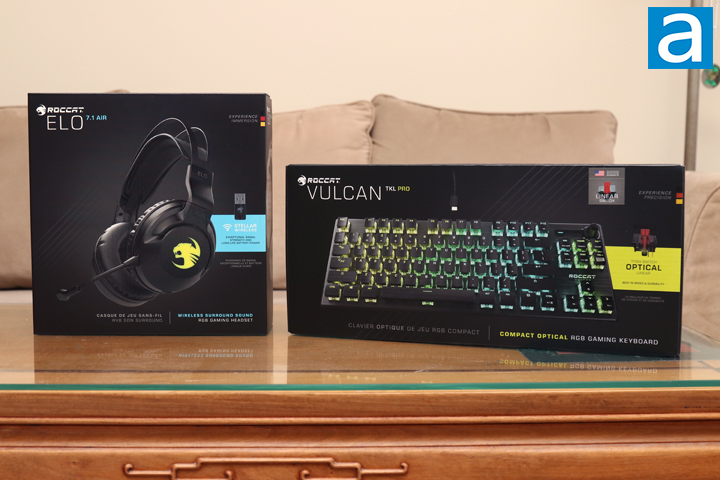 Similar to the Vulcan TKL Pro, the ROCCAT Elo 7.1 Air has a clean finish for their retail container. The fully black exterior shows off the product in the middle of the box. The top shows the ROCCAT logo with the product name located underneath. On the right side, you can see this indeed is a wireless headset, especially with the USB transmitter shown on the front of the box. They also have claims of "Exceptional signal strength and long-life battery power". We will see if these claims are true in our review. Finally, at the bottom, we have a tagline for the product of "Wireless Surround Sound RGB Gaming Headset". Around the box, we have more information about specifications and notable features of the headset. This is also the first time I have seen the Turtle Beach logo on a ROCCAT product, although this is understandable considering the fact Turtle Beach has a pretty big name in the gaming audio world.
Before we continue, I have grabbed the specifications from the manufacturer's website for your viewing pleasure:
General
Direct wireless connection via USB-A transmitter
2.4GHz transmitter frequency response
Rechargeable 24h battery (average 1+ week play time based on typical ~3h use per day)
Audio controls: power button, master volume wheel, mic mute, mic monitor wheel
Removable unidirectional microphone
Leatherette headband with foam cushioning
Over-ear design featuring memory foam
345g weight
Charging Cable Length: 2m
Driver Units
Measured Frequency response: 20 ~ 20000Hz
Drive diameter: 50mm
Driver unit material: Neodymium magnet
Compatibility
System requirements: USB 2.0 (or higher), Internet connection (for driver software)
Operating system: Windows® 10, Windows® 7, Windows® 8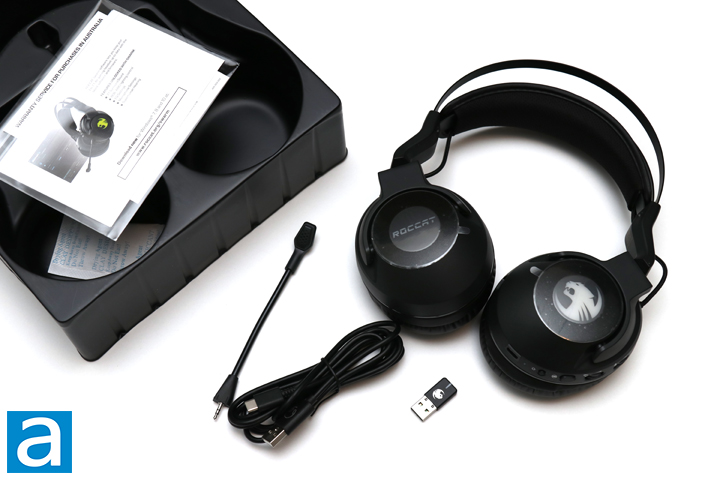 Out of the box, we have the ROCCAT Elo 7.1 Air held in a black plastic tray, similar to how Turtle Beach packages their headphones. In addition, we have the USB wireless transmitter and receiver, 2m full-sized USB to USB Type-C cable for charging, and a removable microphone. Some documentation is included with the Elo 7.1 Air with quick start and warranty information. Otherwise, there is not much else to report here, so let us move on.
---
Page Index
1. Introduction, Packaging, Specifications
2.
Physical Look - Hardware and Software
3.
Subjective Audio Analysis
4.
Conclusion