By: Jonathan Kwan
July 3, 2014
When QNAP sent over the TS-559 Pro+ to us for review in September 2010, I decided it was a wise choice to buy a new set of hard drives to go along with the NAS. My requirements were simple; I wanted something reasonably power efficient, reasonably fast, and reasonably priced to run in RAID 5. As it turned out, my "simple" requirements were actually not as simple as I thought. Apparently, regular desktop drives may have problems in RAID, and I was not about to spend two to three times the price on enterprise grade hard disks just to reduce the risk of it dropping out of the array. After scuttling through conflicting opinions of many people online, and eventually consulting with engineers at QNAP, I decided to settle for a trio of Western Digital Blue 1TB hard drives. Sure, they did not support time limited error recovery, but at least it fulfilled all my other requirements. Two hundred dollars later, my 2TB RAID 5 array was built, and after all these years, I never had a single issue. Ahh, the wonders of life. Well, just because I had no real issues, does not mean the solution could not have been better. As dedicated network attached storage systems became more and more popular, disk manufacturers finally took notice, and began to release products to better accommodate the needs of the people. Earlier last month, we have reviewed the Western Digital Red WD40EFRX 4TB, a drive that attempts to strike a balance between speed and efficiency. We have also covered HGST Deskstar NAS 4TB, which tips the scale more to the performance side of things. Today, we will take a look at the Seagate NAS HDD ST4000VN000 4TB, which is designed to undercut the competition in price. How well will it compete? Let the benchmarking begin.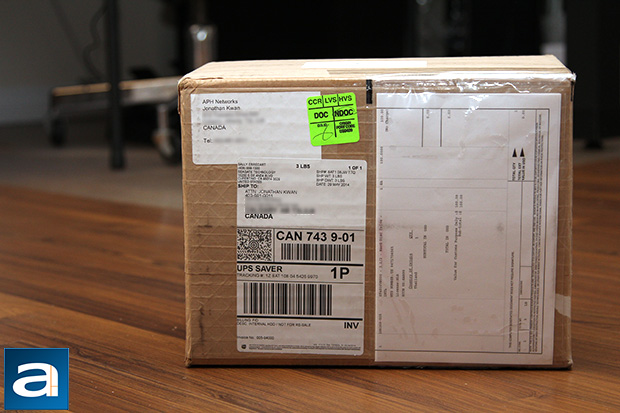 Our review unit of the Seagate NAS HDD ST4000VN000 4TB came in a medium sized, brown corrugated cardboard box from the company's American headquarters in Cupertino, California. While our neighbors down south are probably happily stocking up on beer and loading up the fireworks for tomorrow night, looks like we here in Calgary, Alberta, Canada are still working hard to publish this review today, haha. Using UPS Saver, everything arrived in excellent condition for our review today. On a side note, it looks like the last product we have reviewed from Seagate is the 5GB Pocket USB Hard Drive back in 2006. Apparently, there is a picture of my 15-year-old hand in there.
Inside the medium sized, brown corrugated cardboard box used for shipping is enough bubble wrap to keep any elementary school kid happy -- and rightly so. Like the Western Digital Red WD40EFRX 4TB we have reviewed last month, Seagate sent the NAS HDD in OEM packaging, which is simply a bare drive inside an anti-static bag. To ensure adequate protection for fragile, mechanical devices like a hard disk drive, we would really expect nothing less. To be honest, I have never purchased a hard drive that is not in OEM packaging in the past, so this should be nothing new to most people. The only HDD I have in retail packaging is the HGST Deskstar NAS 4TB covered two weeks ago.
With all that in mind, before we move on, let's take a look at the specifications of the Seagate NAS HDD ST4000VN000 4TB, as obtained from the manufacturer's website:
Capacity: 4TB
Interface: SATA 6Gb/s
Typical Weight: 610g
Maximum Length: 146.99mm
Maximum Height: 26.11mm
Maximum Width: 101.60mm
Cache: 64MB
Maximum Operating Shock: 80Gs
Operating Temperature: 70°C
---
Page Index
1. Introduction and Specifications
2.
A Closer Look, Installation, Test System
3.
Benchmark: AIDA64 Disk Benchmark
4.
Benchmark: ATTO Disk Benchmark
5.
Benchmark: Crystal Disk Mark 3.0
6.
Benchmark: HD Tach 3.0.1.0
7.
Benchmark: HD Tune Pro 4.60
8.
Benchmark: PassMark PerformanceTest 8.0
9.
Benchmark: PCMark 7
10.
NAS Performance, Power Consumption
11.
Conclusion