By: Hai Wang
February 18, 2022
Whenever I see a lot of good food on the table during the Christmas season, my memory would always go back to my childhood time when my grandma used to cook our New Year's Eve dinner. When everybody was around the table, my grandma would introduce all the dishes to the kids. One of her commonly used prologues was, "When your dad was young and poor, we could have very little beef in the beef stew, even for the New Year's Eve dinner, but now it is very different!" At that time, I thought my grandma just wanted to point out how lucky we were to be able to have more beef than potato in the beef stew. As time went by and I am getting a bit older, I think my grandma meant something else. Maybe she just wanted us to enjoy the meal more by having us imagine a time when beef was considered a luxury for a working-class family's meal. I have to admit we are spoiled by the things we can afford now compared to twenty years ago. This is true especially for computer storage devices. My first flash drive only had 64MB of storage capacity, and it costed me about $50 USD in 2002. Think about what you can get with $50 USD now for a storage device. You can now buy a fast 500GB NVMe M.2 SSD for about $50 USD, and if you can spend another $50 USD, you can get an SSD enclosure to build an external storage device by yourself. For today's review unit, the SilverStone RVS03, it is a NVMe/SATA M.2 SSD enclosure that supports the 10Gbps SuperSpeed USB 3.2 Gen 2 Type-C interface. Is it a good choice for building a 500GB external storage device with a budget of around $100? Let us read on and find out!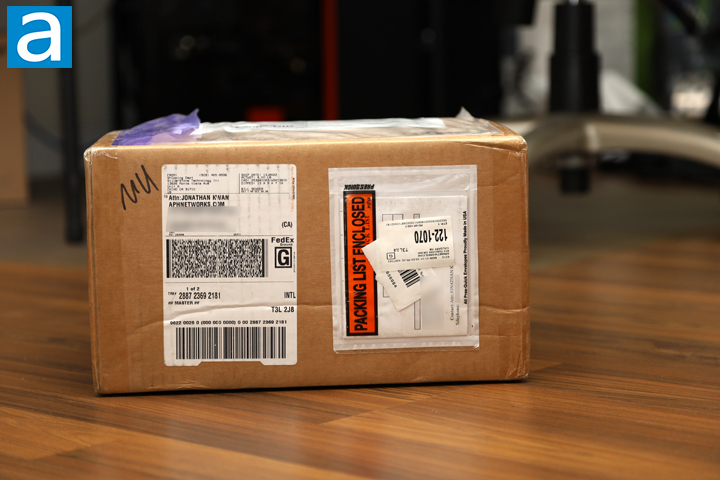 The SilverStone RVS03 was shipped from Chino, California, USA via FedEx Ground to us here in Calgary, Alberta, Canada. From the above photo, you can see the shipping box itself was in good shape. There was no need to worry about the items inside the box. Aside from the RVS03, this shipment also contained two more storage-related products that I will review in coming weeks as well as the SilverStone AR12-TUF, which was reviewed by my colleague Aaron Lai.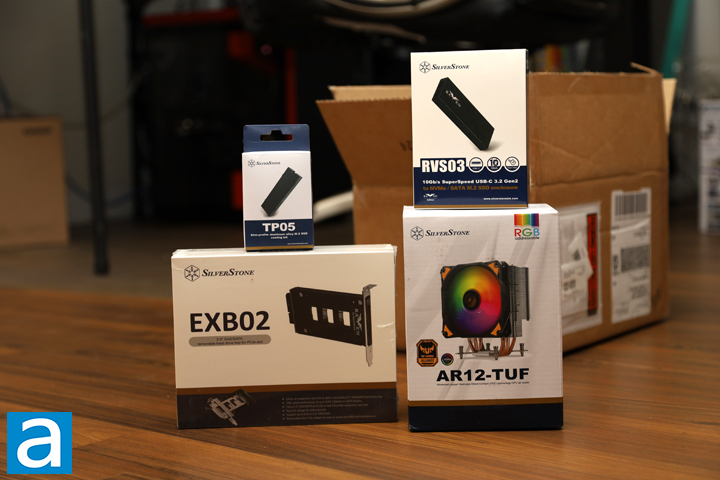 I always believe a good retail box design is a big part of any product's first impression. This is especially true for shelf-displayed computer accessories. A particular product is usually stocked with dozens of other products of the same type on the shelf. As such, the retail box needs to persuade potential customers to choose it over other competitors. A good retail box design should convey the information of the design language, or the uniqueness, of the actual product, such that the customer's attention can be quickly attracted. For today's review unit, the actual products' photo is nicely located in the middle of their retail box, leaving no doubt what the product they get will look like. The supported 10Gbps SuperSpeed USB 3.2 Gen 2 Type-C data rate is clearly printed under the product name. We can also find a brief product description printed in gold at the bottom of the front, which shows this enclosure can be used for both SATA and NVMe SSDs. Overall, the retail box design of RVS03 is decently good, since it can surely attract people's attention at first glance. Meanwhile, the package design is consistent in style with other SilverStone storage-related products.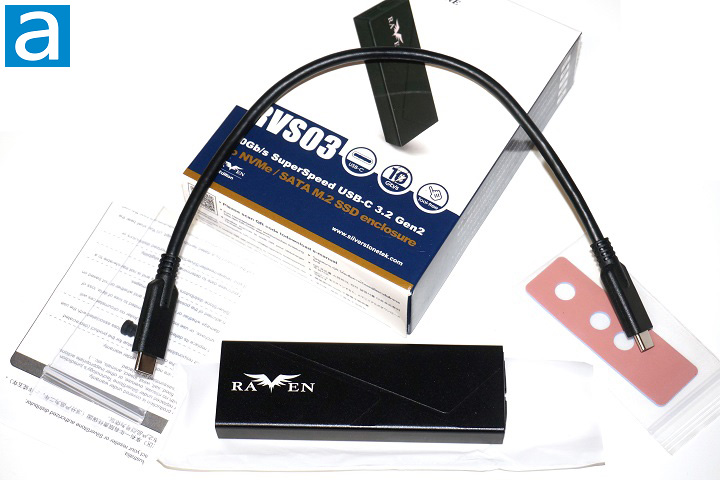 After opening the box of the SilverStone RVS03, I could see there were not a lot of things in the little box. The enclosure itself was placed in a semi-clear plastic bag, and it was surrounded by a cardboard holder. The enclosure looks really well-protected from any impact or scratches during transportation. There was also a USB Type-C cable provided, so I could connect the SSD to the computer. As for accessories, there is a rubber buckle and a thermal pad included in the package. Note that this product features a tool-free installation, hence no tool was included in the package.
Before we move on to see the details of the RVS03, let us take a look at the specifications from SilverStone's website:
Model No.: SST-RVS03
Color: Black
Material: Aluminum, plastic
Application: USB 3.2 Gen2 Type-C NVMe / SATA M.2 SSD
Controller: Realtek: RTL9210B-CG
Transfer interface: 10Gbps SuperSpeed USB 3.2 Gen2 Type-C
LED indicator:
- Powered: Solid Blue
- Data access: Blinking Blue
Drive interface support: NVMe or SATA M.2
USB Cable: USB-C to USB-C
Net weight: 52.2g
Dimension: 105.7mm (W) x 13.5mm (H) x 35mm (D); 4.16" (W) x 0.53" (H) x 1.38" (D)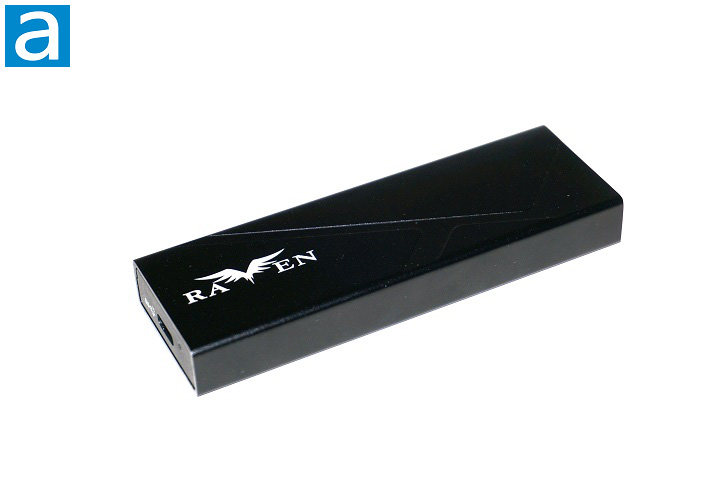 Now, let us get a closer look at the SilverStone RVS03. It measures in at 105.7mm in width, 13.5mm in thickness, and 35mm in depth. As a 10Gbps SuperSpeed USB 3.2 Gen 2 Type-C to NVMe/SATA M.2 SSD enclosure, I do not think this product focuses on performance as much as the SilverStone MS12 -- not that the RVS03 is slow by any means. This is because MS12 features a 20Gbps USB 3.2 Gen 2x2 Type-C interface, while this enclosure only has a slower 10Gbps SuperSpeed USB 3.2 Gen 2 Type-C interface. The USB Type-C port feels solid when the cable is plugged in.
When it comes to its design, the RVS03 enclosure allows the user to install M.2 SSD from 30mm to 80mm long, which will cover all the mainstream SSDs in the market today. Unlike the MS12 that has fins at the top, bottom, and two sides of the enclosure, the RVS03 does not have any heat dissipation fins integrated. I would like to say this product is not really aimed to be a cooling monster given it only comes with one thermal pad, which makes sense since you are capped by the USB 3.2 Gen 2 bandwidth. As you can see from the photo above, the whole enclosure is simple and sleek in terms of style. SilverStone has put a printed Raven logo and some straight lines on the top side of the enclosure, such that it can have a little bit more things to look at than just a plain surface. The enclosure itself is made out of aluminum, which strikes a great balance between structural integrity, heat dissipation, and light weight. It also has a black anodized aluminum finish, so you do not need to worry about leaving fingerprints on it.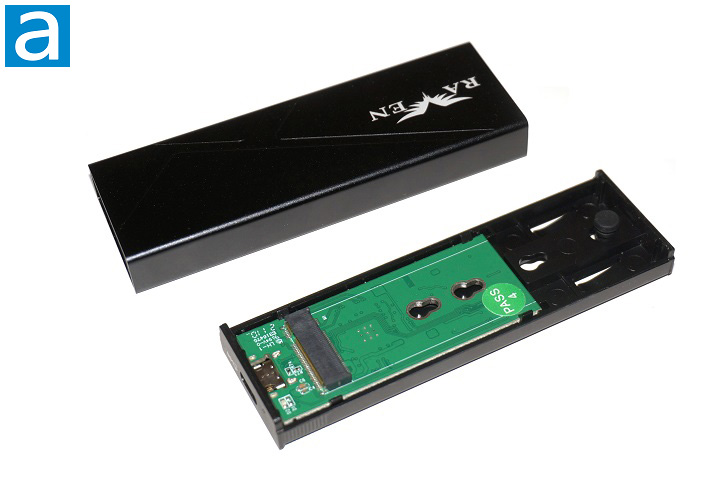 To open the RVS03, there is no need to use any tool. You can just press on the end of the enclosure that does not have the USB Type-C port. There is an arrow printed on that end to show which way to press. After a clicking sound, the SSD installation tray is released and ready to be pushed out. As you can see from the above photo, the SSD installation tray is made out of black plastic. A green carrier PCB is also on that tray. There is one rubber buckle pre-installed on the tray, which means the one in the bag can be a spare part in case you break one.
On the flip side of the PCB, you will find a Realtek RTL9210B-CG controller. The RTL9210B-CG is an NVMe/SATA to 10Gbps SuperSpeed USB 3.2 Gen 2 Type-C bridge. This is one of the better controllers in the market in terms of performance, reliability, and compatibility. On the SSD end, it supplies two lanes of PCIe 3.0 bandwidth for up to 16Gbps bandwidth in USB-to-PCIe mode, while providing 6Gbps bandwidth in USB-to-SATA mode. Pretty much any PCIe 3.0-based NVMe SSD will saturate four lanes, but in this case, this is unnecessary given the USB 3.2 Gen 2 bottleneck.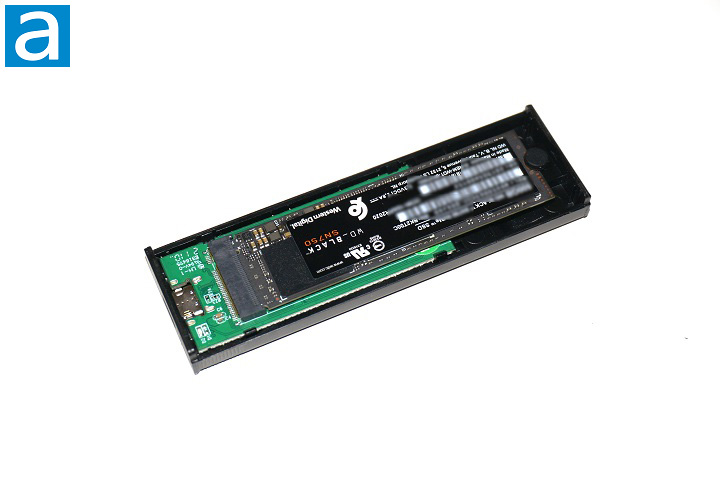 Without the requirement of using any tool, the SSD installation is simple and straightforward. The M.2 SSD can be directly inserted into the socket on the carrier PCB. According to the picture on the SilverStone RVS03 website, the yellow side of the thermal pad needs to face upward. The installation was really easy, so I did not need to read the installation guide. I just took a look at the product's website, and I understood how to put things together. Putting the rubber buckle in was also an easy task. When the SSD is nice and secured on the tray, we can slide the entire assembly back into the enclosure, and the drive is ready to use.
The above photo shows how the enclosure looks like with my Western Digital Black SN750 NVMe SSD 500GB. Your mileage may vary depending on what SSD model you install inside and your motherboard's USB controller as far as the performance of this enclosure is concerned.
-----------------------------------------
Nowadays, the price for high performance NVMe SSDs is getting more and more affordable. Many may want to upgrade the storage of their computer systems with those new SSD models. What can you do with the old M.2 SSD uninstalled from your computer? Well, you can just put the old one on a shelf and forget about it. The other option is to buy a SilverStone RVS03 and to make a portable storage device using the said M.2 SSD. One good thing about the RVS03 is it can support both SATA and NVMe M.2 SSDs, so you will not be disappointed if your old SSD is SATA 6Gbps-based. From a design perspective, this product is really simple and low-key. There are no fancy cooling fins on the enclosure, which, at the very least, means it will not catch dust or anything in between. Despite the low-key appearance, this product is well-built. The aluminum chassis is well machined, and there are no uneven gaps between the chassis and the SSD tray. The USB Type-C port feels solid when the cable is plugged in. The black anodized aluminum finish on the chassis is another highlight of this product. Overall, the SilverStone RVS03 is a well-designed product. It serves nicely as an SSD enclosure for those who want to convert their M.2 SSD to something you can carry around in your pocket. Do keep in mind you are limited by the 10Gbps SuperSpeed USB 3.2 Gen 2 interface, so if you have a high-end NVMe SSD, you are not going to be able to extract full performance. In terms of pricing, this enclosure will cost you $50 USD at press time. It is definitely not a budget product. But as they say, there is a price to pay for quality.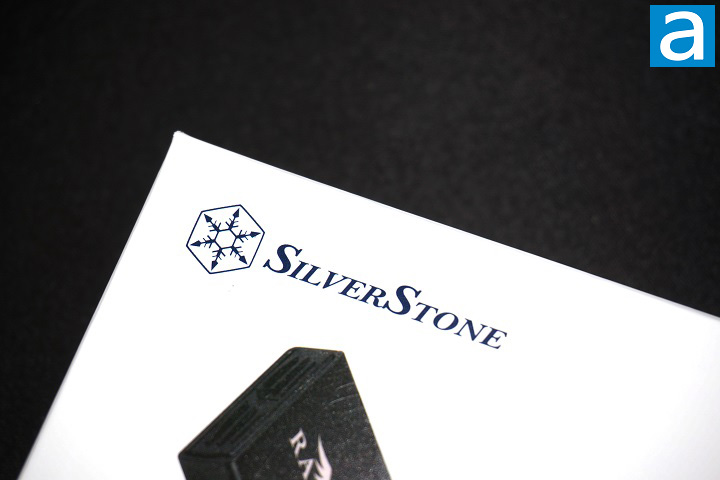 SilverStone provided this product to APH Networks for the purpose of evaluation.
APH Networks Review Focus Summary:
8/10 means Definitely a very good product with drawbacks that are not likely going to matter to the end user.
7/10 means Great product with many advantages and certain insignificant drawbacks, but should be considered before purchasing.
-- Final APH Networks Numeric Rating is 7.2/10
Please note that the APH Networks Numeric Rating system is based off our proprietary guidelines in the Review Focus, and should not be compared to other publications.
The SilverStone RVS03 is a well-built and high-quality M.2 SSD enclosure that can support both SATA and NVMe-based SSDs over its 10Gbps SuperSpeed USB 3.2 Gen 2 interface.