By: Jonathan Kwan
April 26, 2019
Can change bring unexpected consequences? Seven years ago, in the introduction of my NZXT Switch 810 review, I wrote about how the Wildrose Party was expected to unseat the 41-year Progressive Conservative reign here in Alberta, Canada. In a shocking turnaround, the Progressive Conservatives crushed the Wildrose Party in the election, which I talked about in my Thermaltake Toughpower XT Platinum 1275W review one week later. But the story did not end there. In the years following, the PCs got too arrogant and people in this province was hungry for change. Many people voted for the NDP in protest, a party that has traditionally negligible support here. Thanks to the vote splitting between the PCs and the Wildrose along with a little too many NDP protest votes, the NDPs not only got elected, but also formed a majority government. Even the NDP themselves were surprised they got elected; with what was originally paper candidates now actual members of the Legislative Assembly, the talent pool was scarce: A former bus driver became the Minister of Transportation and someone who contributed to a radical Greenpeace activist book became the Minister of Environment. Four years later, our economy was devastated, provincial debt multiplied, with our cities having some of the highest unemployment rate in Canada. Needless to say, the NDP lost the last election by a landslide. In November 2018, I reviewed the Western Digital Black NVMe SSD 1TB, which I described as an SSD that "burns its competition black with its sizzling performance". Today, we will take a slightly updated model, the Black SN750 NVMe SSD 1TB. The only change? Its firmware. With the same hardware under the hood, if change can bring unexpected consequences, playing it safe may be the best way to go. Read on to find out to see if it performs differently in our benchmarks!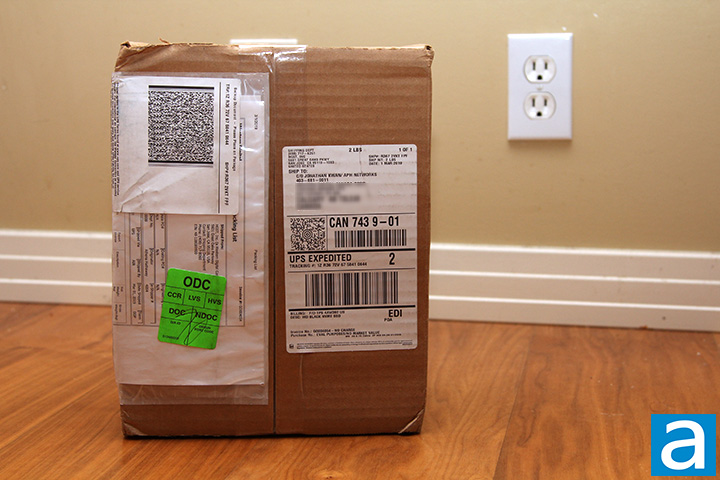 Our review unit of the Western Digital Black SN750 NVMe SSD 1TB solid state drive arrived in a medium sized brown corrugated cardboard box from the company's subsidiary HGST offices in San Jose, California, USA. Ironically, the one and only time we reviewed anything from HGST, the Deskstar NAS 4TB in 2014, actually did not come from San Jose. Using the UPS Expedited service, the SSD arrived quickly to us here in Calgary, Alberta, Canada. As always, everything arrived in excellent condition for our review today, and we wasted no time to get started.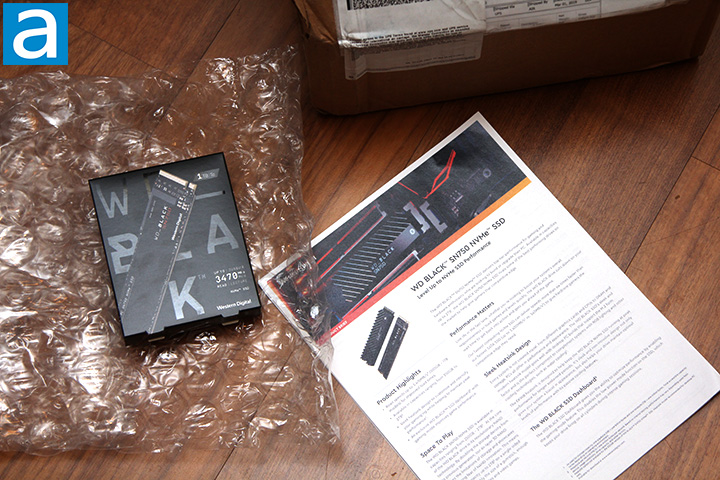 Given every internal storage product I have received from Western Digital was sent in OEM packaging, the Black SN750 NVMe SSD 1TB marks another rare exception in our history of reviews here at APH Networks other than the original Black NVMe SSD. As you can see in our photo above, the Black SN750 NVMe SSD 1TB's retail box comes in a name-appropriate black and white color scheme. The company's branding can be seen prominently displayed in courier font in the background. It looks quite unconventional for a traditional and conservative company like Western Digital, which is a great thing in my opinion. On top of it, you can see a 3/4 shot of the SSD itself. You can see its 1TB capacity specification near the top right corner. Meanwhile, at the bottom right corner, the company wants you to know the Black can pull up to 3470MB/s in read throughput.
Before we move on, let us take a look at the features and specifications of the Western Digital Black SN750 NVMe SSD 1TB, as obtained from the press material:
Capacity: 1TB
Form Factor: M.2 2280
Dimensions: M.2 2280 3.38mm x 22mm x 80mm
Operating Temperature: 0c to 70c
Storage Temperature: -55c to 85c
Interface: PCIe Gen3 8 Gb/s, up to 4 lanes
Endurance: 600TBW
Supply Voltage: 3.3V
Sleep: 2.5mW
Average Active Power: 110mW-140mW
Weight: 7.5 +/- 1g
Operating Vibration: 5.0 gRMS, 10-2000Hz, 3 axes
Non-operating Vibration: 4.9 gRMS, 7-800Hz, 3 axes
Operating/Non-operating Shock: 1,500G @ 0.5 msec half sine
Certifications: FCC, UL, TUV, KCC, BSMI, VCCI, C-Tick
Limited Warranty: 5-year
Sequential Read/Write:
- Up to 3,470 MB/s Read
- Up to 3,000 MB/s Write
Random Read/Write:
- Up to 515,000 IOPS Read
- Up to 560,000 IOPS Write
MTTF: 1.75M Hours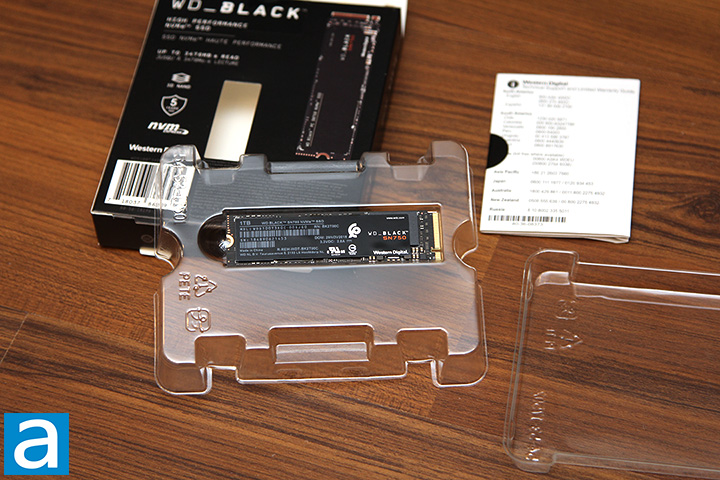 Other than the SSD itself, you will find nothing else included from the factory. Clipped on the clear plastic tray is the Western Digital Black SN750 NVMe SSD 1TB with a warranty insert. Although this is a performance product, SSDs are a mainstream commodity in 2019, and this is evidence to the state of things. For what it is worth, I do not know what else you can expect, haha.
---
Page Index
1. Introduction, Packaging, Specifications
2.
A Closer Look, Test System
3.
Benchmark: AIDA64 Disk Benchmark
4.
Benchmark: ATTO Disk Benchmark
5.
Benchmark: Crystal Disk Mark 6.0
6.
Benchmark: HD Tach 3.0.1.0
7.
Benchmark: HD Tune Pro 5.70
8.
Benchmark: PassMark PerformanceTest 9.0
9.
Benchmark: PCMark Vantage
10.
Benchmark: PCMark 8
11.
Conclusion