Page 3 - Subjective Performance Tests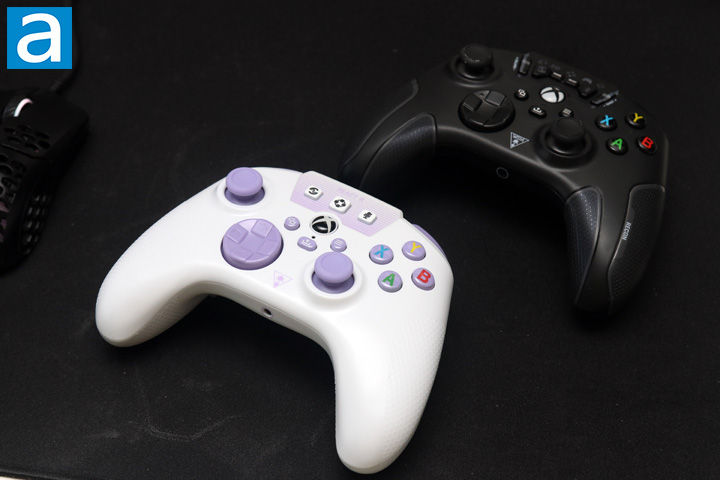 In order to truly test a gamepad, it makes sense to play some games with it. While this is an Xbox controller, the majority of my testing was with PC games. For my tests, I threw a bunch of different genres at the Turtle Beach React-R Controller. This includes a 2D platformer, racing game, and a couple of fighters. For comparison's sake, I played the same games with a wireless Xbox One controller and the previously reviewed Turtle Beach Recon Controller.
In our platformer, Ori and The Will of the Wisps, I found the Turtle Beach React-R Controller to be fine with accessible buttons to press. The buttons and thumbsticks were reactive and responsive, and everything felt pretty similar to the Recon and the Xbox OEM controllers. The thumbstick grips with the concave center made it easy to keep my thumb in position, although OEM controllers are a bit rubberier in feel for a better grip. The buttons did wiggle a bit about, but I did not find this to affect the overall performance. In addition, I found the plastic grip at the bottom was not as comfortable to hold as compared to the other controllers with its harder feel in the hands.
As for racing, I played GRID Legends, which was a game I only recently started playing. The game is a bit arcade-like in the racing simulation it offers, but I enjoyed the game with the Turtle Beach React-R Controller. Triggers felt tight and allowed me to accelerate and brake well. The analog feel of these triggers worked exactly as I expected, with gradual presses allowing for gradual changes in speed. The thumbsticks felt accurate, although the right one was a bit scratchy in movement. The vibration motors inside the Turtle Beach React-R Controller provided good feedback and matched the movement and in-game action.
The next two games I tried were fighting games in the form of Injustice: Gods Among Us and MultiVersus. While these are both categorized as fighting games, I would say they are quite different in their look and gameplay. Injustice is more of the older-style arcade fighters with a 1v1 battle that heavily involves button combinations, while MultiVersus is more attune to Super Smash Brothers with a free-for-all four-person battle on a floating stage. In Injustice, I found button combinations were generally easy to execute with the buttons and directional pad responding similarly to my other controllers. I did find the D-pad to be a bit squishy, especially when pressing in between two directions for a diagonal movement, which did not always feel great. I will say I am not a pro at any of these games, so accurately landing these combos was tricky, because I was not well-versed in them. Regardless, the React-R did not hold me back in any way. As for MultiVersus, I am a bit more familiar with this sort of fighter, and I also felt like the React-R worked well in this game. It was quick to respond to jumping and movement, while buttons were again easy to reach and felt good.
In terms of the Turtle Beach additions, I felt like the React-R Controller provided the sufficient necessities for on-the-fly adjustments. I do wish they made the volume adjustments a single dedicated set of buttons like they did on the Recon, but I think this button combination approach is better than nothing at all. The quick microphone mute was also handy to have directly on the controller. If anything, the main thing I still wish for on the React-R Controller is to see wireless capabilities here. With the even shorter cable, I think console users will notice how much of a drag it is to have the controller tethered to the system.
---
Page Index
1.
Introduction, Packaging, Specifications
2.
A Closer Look - Hardware
3. Subjective Performance Tests
4.
Conclusion