By: Jadon Lee
July 8, 2022
Lately, I have been reminiscing a lot and thinking about how life has been thus far. That got me thinking about the importance of memories. As memories play a vital role in social, emotional, and cognitive functioning, it ultimately affects how we think of ourselves, what choices we make, and how we feel. Memories are what allow us to learn and grow. Our memories of failure or loss allow us to change to accommodate for our mistakes. With what was good in our life, we learn to push forward and advance in it. People often say to learn from your mistakes, but sometimes they forget to say to learn from your accomplishments as well. The importance of memories for our growth is like the importance of experimentation in product development. Much like how people grow from their successes and failures, products also improve in the same way. The same way we learn from our mistakes, manufacturers learn from theirs. Product development is such a natural process. Today, we will be taking a look at the Turtle Beach Stealth 600 Gen 2 MAX, a rehashed and upgraded version of the Stealth 600 Gen 2. As we have reviewed the previous model, some changes will be a little more noticeable as an aspect of growth for the product. Will the successes and failures of the Stealth 600 Gen 2 MAX's predecessor allow for substantial growth? Keep reading to find out!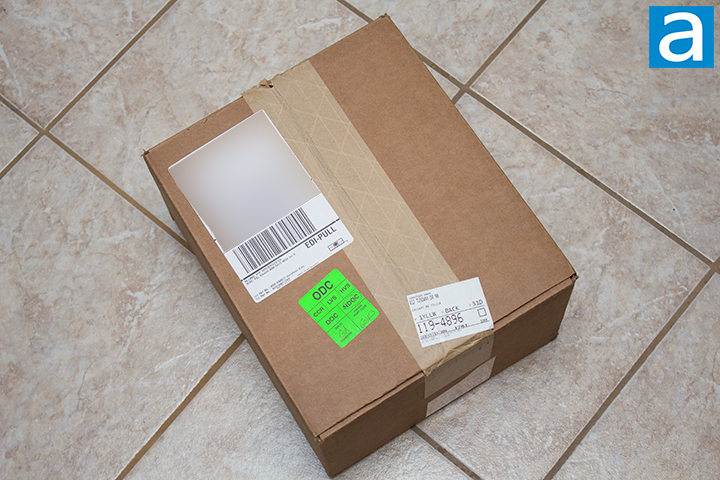 Today's review unit of the Turtle Beach Stealth 600 Gen 2 MAX arrived from Turtle Beach's distribution center in Elwood, Illinois. The box was delivered using the UPS Expedited service in great condition, having very little marks or scratches. The box was slightly larger than anticipated, but was mostly filled with paper to help cushion the retail box. The delivery was sufficient, and I had no worries about the condition of the headset.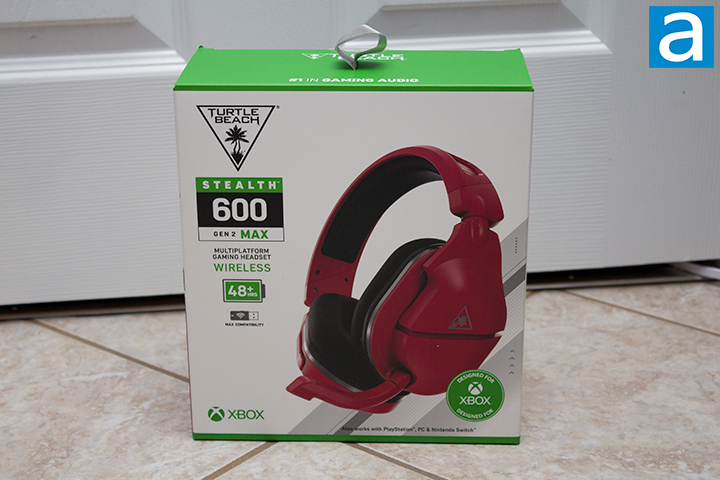 The Turtle Beach Stealth 600 Gen 2 MAX comes in a nice box using the Xbox white and green aesthetic. This makes sense, because this headset is designed for the Xbox, but compatible with pretty much everything else too. For starters, the front of the box shows the Turtle Beach logo alongside the name of the headset, "Stealth 600 Gen 2 MAX". Some additional features such as the wireless 48+ hour battery life and its max compatibility are also displayed on this face of the box. The back of the box speaks more towards the design of the headset boasting about the headset fit, sound, microphone, and compatibility. I like the simplicity of this box as it is nice and clean, while providing an adequate amount of information. On occasion, boxes may be overfilled with unnecessary information such as pro players saying this is their favorite peripheral because of some sponsorship. All of these features are really nice, but we will see how they actually perform later on in this review.
Before we continue, I have grabbed the key features from the manufacturer's press release for your perusal:
Specifications
Wireless Transmitter: Xbox Series X, Xbox Series S, Xbox One X, Xbox One S, PS5™, PS4™, PS4™ Pro, PS4™ Slim, Nintendo Switch™, PC & Mac®
Speakers: 50mm with Neodymium magnets
Speaker Frequency Response: 20Hz – 20kHz
Ear-cup Design: Over-Ear (Closed)
Ear-cushion Material: Fabric with Foam Cushioning
Mic Design: Flip-up Omni-Directional
Battery: Rechargeable Lithium Polymer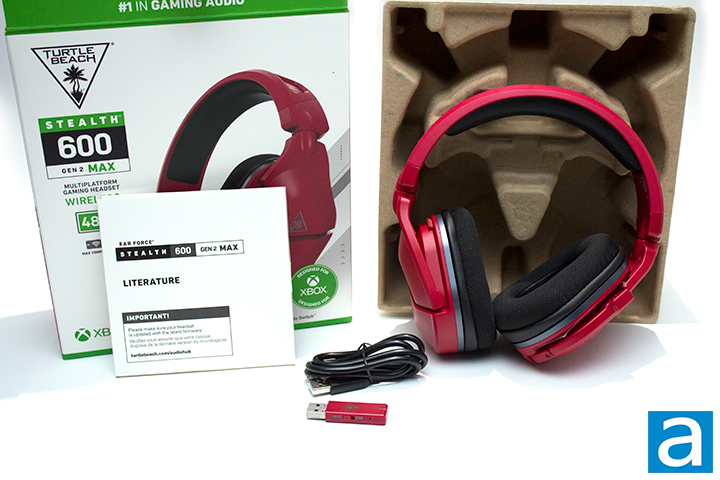 Out of the box, we have everything you would expect. The headset itself is packaged in a plastic bag and placed in a cardboard carton. You will also find a 68cm USB Type-A to Type-C cable for charging the device. It is nice to see a modern plug being used here. Next, we have a small wireless USB adapter so users can plug this into their system of choice for usage. The USB adapter has a little switch with the options to connect to Xbox or to any other device. Finally, we have some quick start guide to help users know how to set up the headset and provide information about all sound profiles.
---
Page Index
1. Introduction, Packaging, Specifications
2.
Physical Look - Hardware and Software
3.
Subjective Audio Analysis
4.
Conclusion