By: Jonathan Kwan
August 18, 2017
In the beginning of the winter semester this year, I was assigned teaching assistant duties to a fourth-year electrical engineering class. Since lab attendance was optional, I decided to cancel all the scheduled sessions and had the students contact me if they needed any help. Most students in their last year of engineering do not require much assistance, if at all; as such, I never met most of the students in my class in person, although I have repeatedly seen their names on assignments and quizzes. When April rolled around, it was our annual capstone project design fair, and I decided to roam the grounds of the undergraduates to see who these people were and what their projects were about. Interestingly, many conversations ended up with them asking whether I was in second or third year. (I am currently doing my PhD in electrical engineering.) This is something the students had clearly not been expecting, and the reason why they had not been expecting this is probably because they guessed my age by how I look -- and we all know we should guess how old an Asian is by the way they look. That said, we all fall into the trap of judging a book by its cover. When I first opened up the V-MODA Remix, I was not expecting much from something roughly the size of an LG Music Flow P5 or Adesso Xtream S2. But things can be unexpected, especially from a company like V-MODA. How unexpected? Let me just say I was able to fill a 400-seat church auditorium with decent sound quality by using just one of these. Read on to find out whether it can justify its $300 price tag or not!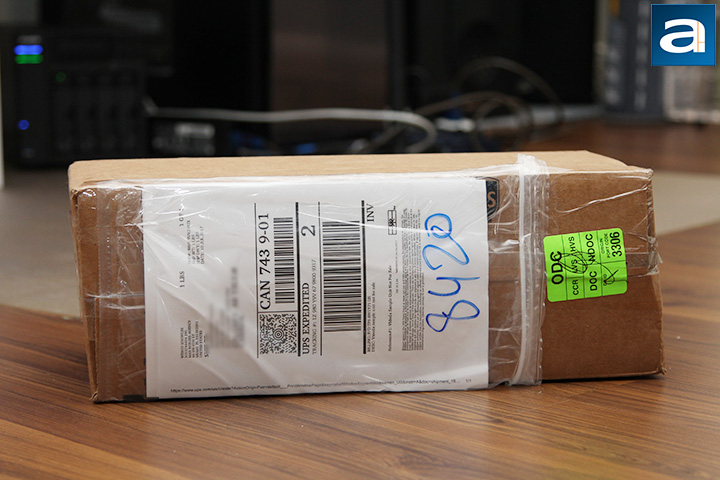 Our review unit of the V-MODA Remix came in an elongated brown corrugated cardboard box from the company's public relations firm in Miami, Florida, USA. We have been receiving quite a number of products from them lately, including the Focal Spark Wireless I reviewed a few weeks ago, as well as the awesome V-MODA Crossfade II Wireless. Using UPS Expedited, the funky looking box was not in the most perfect shape, but it arrived in decent condition to us here in Calgary, Alberta, Canada for our review today.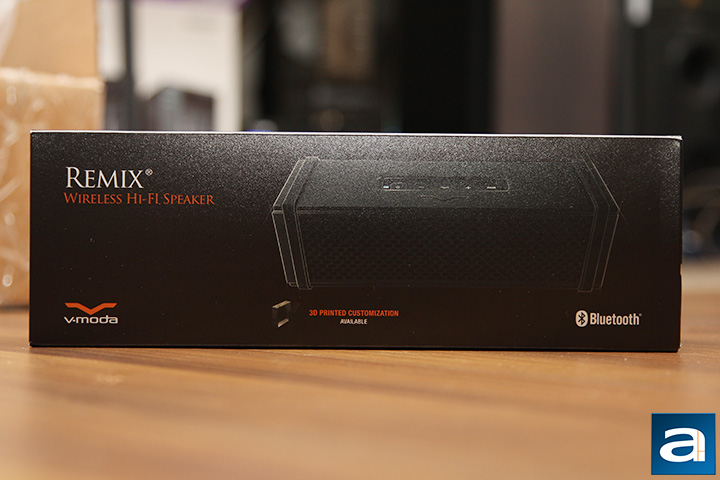 Inside the elongated brown corrugated cardboard box is the retail box for the V-MODA Remix, which, much to no one's surprise, is yet another elongated package. V-MODA has always been a company that is heavy on both style and substance, and with their latest creation, this is evident right from the retail packaging. Those familiar with the company's retail art will immediately recognize the brand here. The thick cardboard walls are constructed into a rectangular shaped box inside an outer wrapping; with colors well-coordinated in a mix of mainly orange and black shades. In front, you will see a photo of the side of the front of the Remix, as you can see in our photo above. The product name and its description, Remix Wireless Hi-Fi Speaker, is located at the top left corner. A small icon is placed appropriately at the bottom to indicate custom printed shields are available. Off to its left is the company's logo, followed by the Bluetooth logo on the opposite side. Finally, feature highlights can be found on the remaining sides.
Before we move on, let us take a look at the specifications of the V-MODA Remix, as obtained from the manufacturer's website:
What's Included?
- REMIX Speaker
- Elegant USB-A to USB-C charging cable (79", 2m)
- Daisy Chain audio cable with 45° 24k gold plated plugs (55", 1.4m)
- 4x REMIXRings (1 pair pre-installed on the speaker)
- Six-Star Service
- 1-Year Premier Warranty
- 50% Immortal Life Program Replacement
Dimensions (L x W x H) - 8.1 x 2.5 x 2.5 (in) / 205 x 65 x 68 (mm)
Weight - 1.9 lb/850g (Aluminum); 1.6 lb/710g (Vegan Leather)
Frequency Response - 20 - 20,000 Hz
Wireless Range - 33ft (10m)
Battery Capacity - 3400mAh (up to 10+ hours music playback)
Speaker Sensitivity - 79 dB ± 3dB @ 1kHz
Microphone Sensitivity (Omni-directional) - -42dB ± 3dB @ 1kHz
Speaker Wattage - 9W x 2
Driver Impedance - 4Ω
Headphone Amplifier Wattage - 83mW x 2
Headphone Amplifier Impedance - 12.8Ω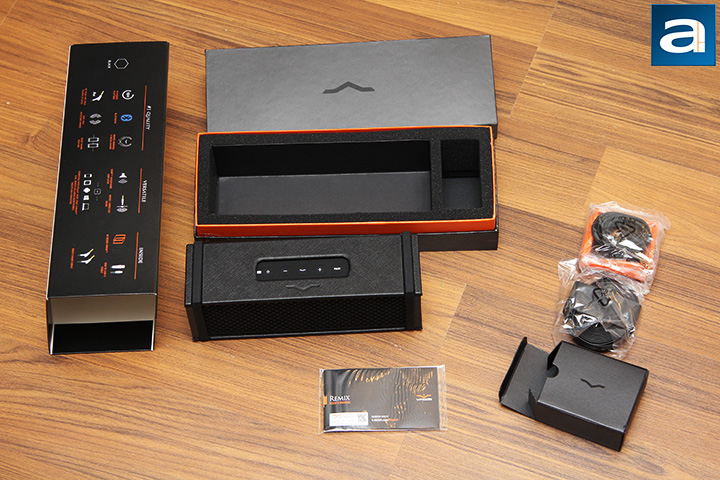 The box inside the wrapper splits into two separate pieces; one acting as a tray on the bottom, and one as a cover on top. A custom-shaped foam block partitions the interior to hold the Remix speaker itself on the left, while the section on the right houses a small cardboard box for the accessories. Inside the small cardboard box is a 2m USB-A to USB-C charging cable, 1.4m daisy chain audio cable with 45 degree 24k gold plated plugs, and two extra REMIXRings. As always, there is a user's manual included.
---
Page Index
1. Introduction, Packaging, Specifications
2.
Physical Look - Hardware
3.
Subjective Audio Analysis
4.
Conclusion