By: Jonathan Kwan
December 30, 2022
It has been many years since I really played foosball, and this can be evidenced by the fact the last couple of times I told a foosball story here at APH Networks was in the Datacolor Spyder4PRO and Spyder5PRO review introductions in 2014 and 2015, respectively. While I could boldly claim I could basically beat any random person I meet at school back in the days, when I first got back into it a few months ago, I lost pretty much every game against pretty much anyone I played. Is it because my skills became rusty given I have not played for so long? While that may be a factor, I got curious about how world-class players actually played, and I realized I was never great to begin with -- it was just the people I used to play against were far from good. Therefore, I spent countless hours on YouTube watching tutorials from professional players and professional matches followed by multiple weekly practice sessions with my friends on Tornado tables. My win ratio against random challengers rapidly increased. A few weeks ago, my friend and I were practicing at a lounge when a guy and his friend who claims to be "really good at foosball" challenged us to play. We have not quite mastered our craft, and while the two guys were pretty decent if they were playing at a local pub, they were simply no match against our recently acquired professional tactics. As it can be seen, sometimes we may think we are good at something, but knowing the objective standard for good and benchmarking ourselves against it can really take us to the next level. A couple of years ago, I reviewed the 1MORE True Wireless ANC, and I disagreed with many people on its performance -- I thought they were poor in almost every meaningful metric. Fast forward to today, and 1MORE presents to the world its successor, the EVO, which they claim to have "true-to-life sound that rivals wired audiophile headphones". Has 1MORE really improved with the EVO or are they just like the True Wireless ANC? Read on to find out!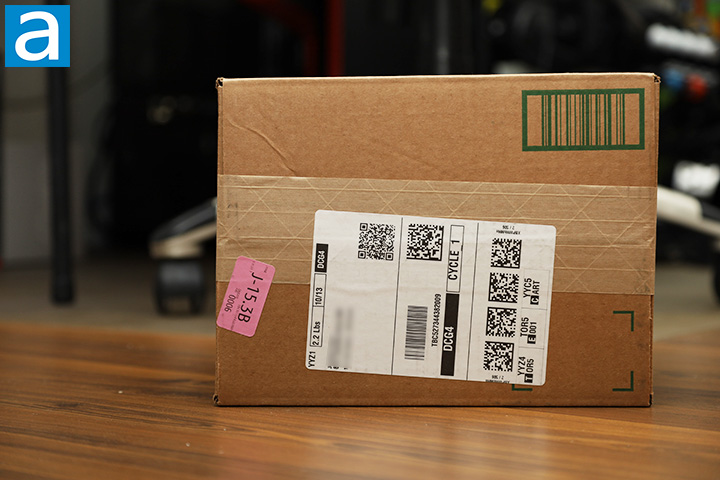 Our review unit of the 1MORE EVO came in a medium-sized, brown corrugated cardboard box from an Amazon warehouse in Halton Hills, Ontario, Canada alongside the 1MORE SonoFlow, which I looked at back in November. Using Intelcom, everything arrived to us here in Calgary, Alberta, Canada in great condition for our review today.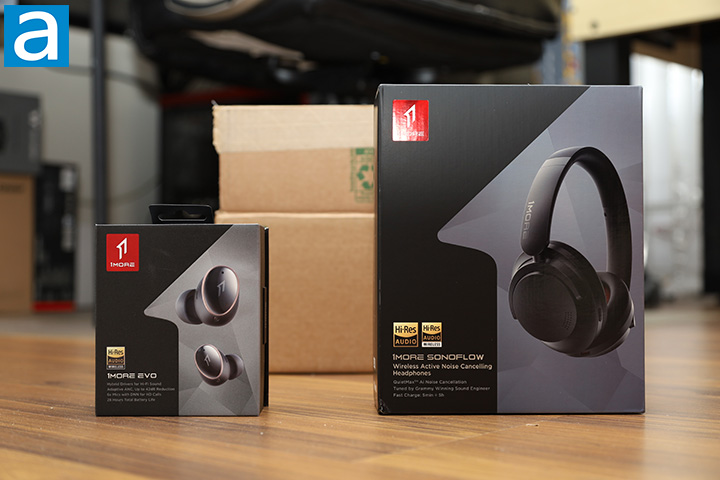 1MORE always had great consumer electronics packaging, and the EVO is no exception. The retail box looks clean and modern. In the top left corner, you will find 1MORE's logo in the black area. The product name, description, and list of feature highlights can be found at the bottom left corner. A photo of the headphones occupies the remaining gray patterned areas of the box on the right. Feature highlights and specifications in multiple languages can be found on the remaining sides of the box.
Before we move on, let us take a look at the specifications of the 1MORE EVO, as obtained from the manufacturer's website:
Model: EH902
Earbud weight (Single): 5.7g
Case Weight: 46.9 g
Gross Weight: 58.3 g
Earbud Dimension:22.03 x 20.69 X 25.11 mm
Case Dimensions: 66.60 x 28.61 x 38.65 mm
Earbud Battery Capacity (Single): 48 mAh
Case Battery Capacity: 450 mAh
Earbuds Charging Time: 1 hour
Case Charging Time (Wired): 2 hours
Playtime (ANC On):
- Earbuds Fully Charged Music Playback: 5.5 hours
- Case and Earbuds Fully Charged Music playback: 20 hours
Playtime (ANC Off):
- Earbuds Fully Charged Music Playback: 8 hours
Case and Earbuds Fully Charged Music playback: 28 hours
Speaker Impedance: 32 Ω
Bluetooth Range: 10m (Open space)
Bluetooth Version: Bluetooth® 5.2
Bluetooth Protocols: HFP / A2DP / AVRCP
Input: 5V 1A
Working Temperature: 0℃ ~ 45℃
Frequency Range: 2.400 GHz ~ 2.4835 GHz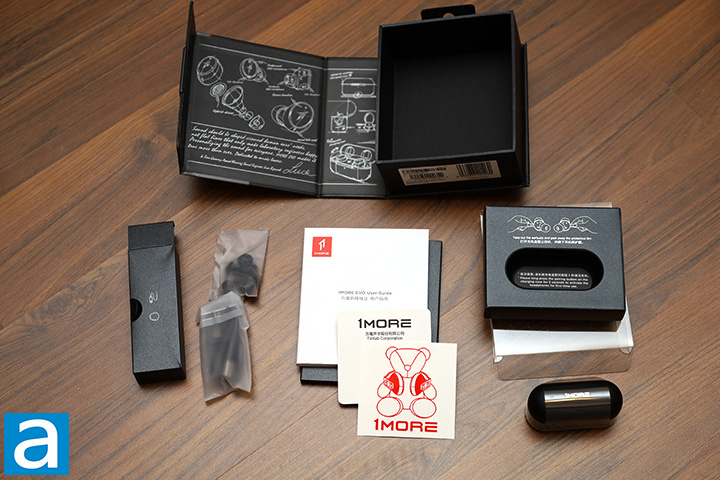 The box can be opened like a book cover, which reveals sketches of the 1MORE EVO on the magnetically closed inside flap. You will find everything in various boxes enclosed by a clear plastic cover. What you will get are the earbuds themselves, charging case, four additional pairs of different-sized earsleeves in addition to the ones already installed, and a USB Type-C to Type-A cable for charging. Product literature included are a user guide in various languages, warranty card, and a sticker. There is no drawstring bag included, which the 1MORE True Wireless ANC did. It is kind of strange because it seems to be a hit-or-miss in terms of which 1MORE products do and which ones do not.
---
Page Index
1. Introduction, Packaging, Specifications
2.
Physical Look - Hardware
3.
Subjective Audio Analysis
4.
Conclusion