By: Aaron Lai
November 17, 2023
Back in August, when I was in Toronto, I was standing in line at the Hockey Hall of Fame's gift shop. I am not normally one to buy things at a gift shop, especially since they are usually a bit more expensive, but I really wanted a baseball cap. As I was standing in line, there was a family ahead of me talking to the cashier during their checkout. Both the father and his son were wearing New York Islanders paraphernalia, making their loyalties quite clear. As I listened to their conversation, they were talking about who the best goalie in the league was at the current moment. The son kept insisting it was their team's netminder, Ilya Sorokin, who was far better than any other goalie, including recent Vezina winners Andrei Vasilevskiy or Igor Shesterkin. In fact, when Shesterkin's name was brought up, both father and son belligerently shut down this suggestion. For some background knowledge, this was starting goaltender of the New York Rangers, which is the Islanders' rival team. However, if we were to have this conversation today, I would say Sorokin has looked a bit more mediocre in his numbers and results. Honestly speaking, predicting goaltenders is more luck than anything else, as some goalies can be amazing one year and then below average the next. Being fans of players is quite common and it takes a level-headed approach to remove the blinders of being a fan while still being objective. In a similar fashion, we may have preferences for products, but we also need to remain objective in our reviewing. Today, we have a new set of DDR5 memory from Lexar in the THOR OC DDR5-6000 2x16GB kit. We have reviewed many kits, so it will be interesting to see how the THOR stacks up. Will we be a fan of this memory for objective performance results? Let us read on to find out!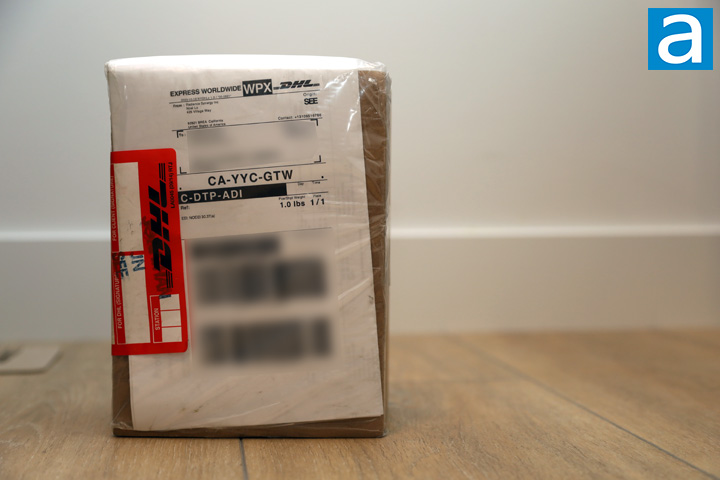 Today's review unit of the Lexar THOR OC DDR5-6000 2x16GB kit arrived from Lexar's public relations firm in Brea, California, USA. Traveling with DHL and their Express Worldwide service, this box arrived in good condition with no bumps, bruises, or scratches to be concerned about. As expected from everything we have seen in the past, we have the red "Security Checked" label on one edge of the box. There is not much else to see here, so I continued with opening up the corrugated cardboard box. Lexar also sent us their ARES RGB DDR5-7200 2x16GB, which will be reviewed by my colleague Jonathan Kwan in the coming weeks.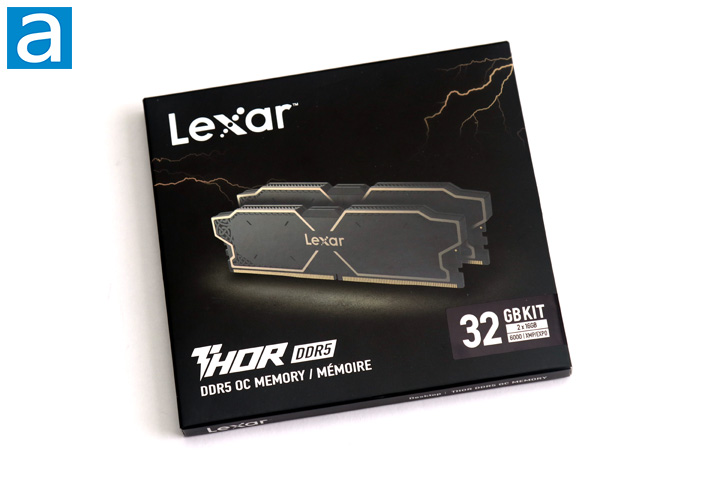 Taking a look at the Lexar THOR OC DDR5-6000, we have a pretty similar look across other Lexar products. Thus, we have an all-black background box with the memory in the middle. Given its name, we have some simulated lighting around the edges, alluding to the fact this is named after the Norse god of lightning and thunder. The top shows off the company logo. At the bottom, we have the THOR name in a stylized fashion, with a description of "DDR5 OC Memory". To the right, we have a label that indicates this is a 2x16GB kit that runs at a 6000MT/s and supports both Intel XMP and AMD EXPO memory profiles. For your information, the Lexar THOR OC has another variant that runs at a slower 5600MT/s. Around the box, we have some information regarding the warranty and other specifications of the Lexar THOR OC kit.
Before continuing on, I have obtained the specifications from the manufacturer's website for your viewing pleasure:
Capacity: 32GB Kit (16GBx2)
Interface: 288PIN
Speed: 6000MT/s
Operating Temperature: 0°C to 85°C (Surface)
Storage Temperature: -55°C to 100°C
Dimension (L x W x H): 138.3 x 40.8 x 7.6 mm (with heat spreader)
Memory Type: DDR5
Standard: Intel XMP 3.0 & AMD EXPO™
CAS Latency: CL32-38-38-96
Voltage: 1.3V
Application: PC Enthusiasts and Business Applications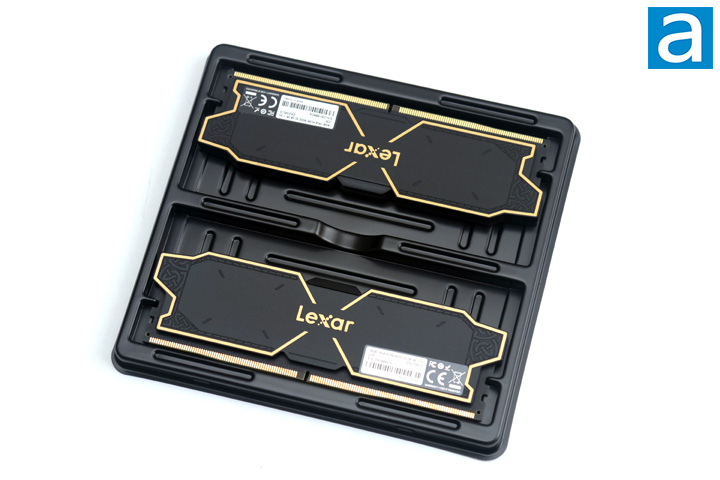 Inside, the Lexar THOR OC DDR5-6000 2x16GB comes in a plastic shell, sandwiched between two covers. There is no other manual or brand sticker here, although this is not too surprising for memory in general. Otherwise, these shells should do a sufficient job in protecting the sticks of memory while in transit.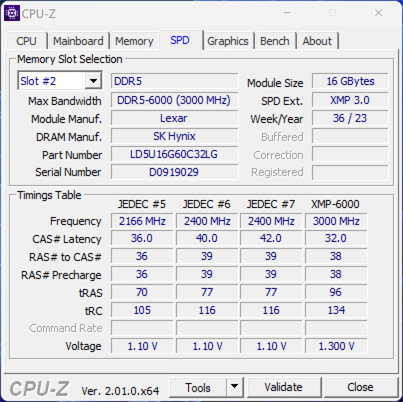 A screenshot of the memory tab in CPU-Z with the Lexar THOR OC DDR5-6000 2x16GB installed. The SPD timings table in CPU-Z reads standard JEDEC specifications programmed into the memory as well as XMP data for running the memory at various speeds. Our ASUS ProArt Z690-Creator WiFi motherboard used for testing had no issues detecting and working with the THOR OC RAM right out of the box using the latest BIOS revision. At the time of the product launch, the Lexar THOR OC DDR5-6000 2x16GB is priced at $90.
---
Page Index
1. Introduction, Packaging, Specifications
2.
A Closer Look, Test System
3.
Benchmark: AIDA64 CPU
4.
Benchmark: AIDA64 FPU
5.
Benchmark: AIDA64 Memory
6.
Benchmark: PCMark 10
7.
Benchmark: 3DMark
8.
Benchmark: PassMark PerformanceTest 10
9.
Benchmark: SuperPI 1M, Cinebench 2024
10.
Overclocking and Conclusion