Page 3 - Subjective Audio Analysis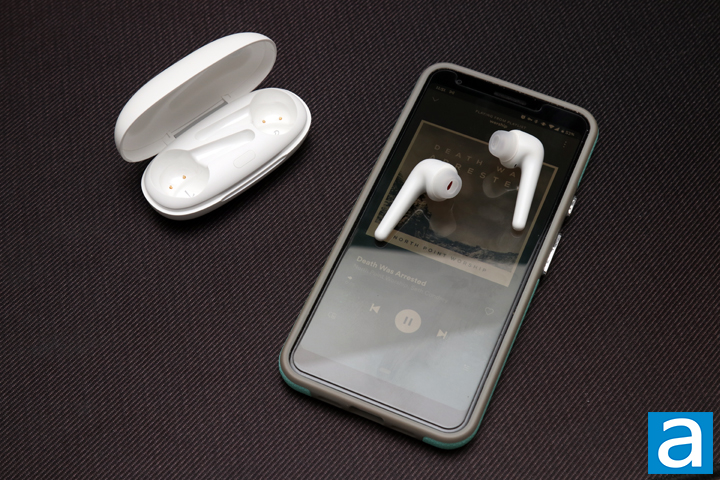 Reviewing audio devices require extensively trained ears and lots of experience. Even for audiophiles, it may prove challenging at times to obtain an accurate evaluation of a product without a thoroughly familiar product to use as a simultaneous reference. While I am not going to even try to claim that I am the only trustworthy or best reviewer for sound, it is fact that most computer review sites have editors who are insufficiently trained in reviewing audio equipment. Give them practically anything and all you will read about goes along the line of "good bass, nice midrange, awesome treble, really clear sound, 10/10". While there are many knowledgeable audio reviewers at various respected online media outlets, they are by far the minority.
As I have mentioned in my past audio reviews, there are really no true objective measurements for speaker sound quality. As the reviewer, however, I will put it through a series of subjective tests to try to come up with the most objective rating possible. Yes, it is quite a paradox haha. Tests were conducted primarily wirelessly via Bluetooth with a Google Pixel 3a XL, which has support for AAC and Bluetooth 5.0. After over 50 hours of break-in time, which is well above the typically required period, we put the 1MORE ComfoBuds Pro True Wireless to the tests. All tracks were uncompressed or high bitrate files. We tested these headphones with active noise cancellation, or ANC, turned on, but I will provide comparisons between the modes.
Starting at the bottom of the big three, or the bass frequencies, the 1MORE ComfoBuds Pro True Wireless was notably more emphasized in the bass department, especially with its in-ear design. With the drivers directed right into my ear canals, the bass was quite a bit more pronounced. It was generally rounded and filled, making it more pleasing than the vanilla ComfoBuds. Moving into the upper bass, instruments like bass guitars grooved along. It still was not as deep as I would have liked, with an ever so slightly cut-off result at the very lowest of frequencies. As well, the bass lacked a bit of tightness or definition, blurring a bit at times. With active noise cancellation turned off, the bass sounded similar in its characteristics, but was slightly less pronounced.
Moving to the midrange, instruments like guitars, pianos, and synthesizers were reproduced with a good amount of warmth and detail. Acoustic instruments offered a decent amount of resonance, though it was not as natural as I would have liked. The upper region, where you might find vocalists, was detailed and clear. However, with these characteristics, the midrange was a bit recessed to make way for a crowd-pleaser mix of bass and treble.
The 1MORE ComfoBuds Pro True Wireless performed decently at the top of the ranges with a tight sound. Voices in this region were wet and clear. Moving to the higher end of the treble, there was a bit of attenuation. High hat clashes were decent, but lacked the full bright ring or sparkle that I would have like. Instead, there was a bit of clash at times. This was similar to higher instruments like flutes or violins. Unfortunately, this left the treble feeling a bit dark at times. Overall, the balance between the three regions has a slightly more emphasized bass, more mellow midrange, and a slightly louder treble with a drop off at the top of the region. This made for a slight V-shape with a recessed upper region. This is pretty normal for a fun-sounding pair of earphones, especially with a grooving bass and a prominent treble.
In terms of soundstaging and imaging, the 1MORE ComfoBuds Pro True Wireless was average with a soundstage lacking depth. The ComfoBuds Pro True Wireless were a bit limited by its physical design with a closed-back and in-ear implementation. It performed decently in terms of directionality, but it still was a bit narrow. In terms of imaging, there was a bit of a center-bias, but it sounded natural, albeit narrow. With ANC active, the narrower soundstage was more apparent, though this is pretty typical for active noise cancellation.
In terms of layering, the 1MORE ComfoBuds Pro True Wireless were generally better at handling multiple voices while keeping details, at least when compared to the original ComfoBuds. Some finer details were still diminished, but the overall sound was reproduced with good resolution and precision. In terms of frequency separation, each layer was well separated while still being cohesive. Frequency ranges could be told apart, but transitions between the ranges were generally smooth. In terms of cleanness, the sound was generally clear. There was no noticeable hiss, even with the active noise cancellation on.
In the sample recording above, the microphone on the ComfoBuds Pro performed averagely, but there was a bit more compression noticed here. In some places, my voice sounded a bit more robotic, but it still came through. Other environment noises can be heard including the wind and vehicular traffic around the area. Even so, this result is usable for phone calls, but I would have preferred a more natural sound.
In terms of its wireless capabilities, the 1MORE ComfoBuds Pro True Wireless was improved over its vanilla brethren. In testing, I was able to get 6.5 and 8 hours at 50% volume with active noise cancellation turned on and off, respectively, before needing a recharge. I was able to get approximately 3.5 total charges in before needing to charge the whole package, which translates into around 23 and 28 hours of use. These numbers are approximately the same as 1MORE's quoted battery life, which is great to see. Charging the entire unit took around 120 minutes, which is as expected. Wireless range was good however, as I was able to maintain a consistent connection in distances greater than 10m and did not drop while moving around my house. There did not seem to be much lag when it came to casual applications like watching videos, but those gaming may notice the slightest of delays.
Finally, since the 1MORE ComfoBuds True Wireless come with multiple levels of active noise cancellation, it only makes sense I would evaluate this. Overall, the ANC worked well in some areas. Low or continuous noises were blocked out, while wind noises were generally reduced. These sort of droning noises are drowned out considerably. On the other hand, it does not necessarily do as much for reducing noises like voices or higher pitched noises like birds, which is expected. Finally, I appreciate the passthrough mode, which lets me hear both my music and my surrounding environment.
---
Page Index
1.
Introduction, Packaging, Specifications
2.
Physical Look - Hardware
3. Subjective Audio Analysis
4.
Conclusion